Duterte meets OFW scalded by Saudi employer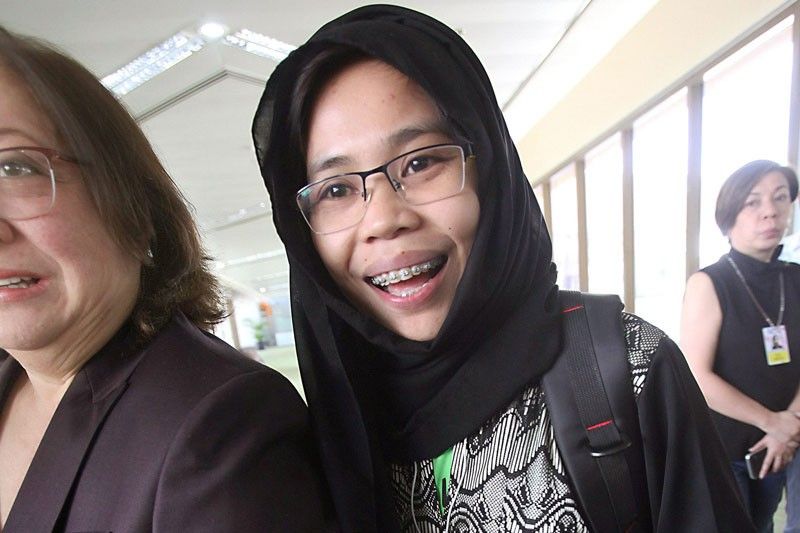 MANILA, Philippines — President Rodrigo Duterte on Saturday met with a Filipina who was abused in Saudi Arabia and assured her that his administration is working to stop the maltreatment of Filipino workers in the Middle East.
Duterte met with Pahima Alagasi, who was scalded by the mother of her employer with boiling water in 2013, at a restaurant in Davao City, a Malacañang statement said.

The meeting came two days after the president announced that he would travel to Kuwait to witness the signing of an agreement that would protect overseas Filipino workers (OFWs).
READ: Duterte to fly to Kuwait for signing of OFW welfare agreement
The Philippines and Kuwait negotiated an agreement after Duterte implemented a ban on the sending of OFWs to Kuwait because of complaints of maltreatment toward Filipino workers. Labor officials have said that the deployment ban would remain until an agreement that would improve the working conditions of Filipinos is signed.
During the meeting, the president told Alagasi that the government "is willing to do everything to help the Filipinos in the Middle East."
"President Duterte underscored that it is the interest of the Philippines to uphold the welfare and wellbeing of Filipino workers," the Palace statement said.
Duterte said he could not blame the OFWs if they had to work abroad for their families. But he reminded them to be careful because the culture and laws of their host countries are different from that of the Philippines.
The President also urged Filipino Muslims who are in the Islamic states to help in protecting the human dignity of fellow Filipinos.
Alagasi thanked the Philippine government for helping her with the case. She said she was also grateful to former Saudi Crown Prince Nayef bin Abdulaziz Al Saud, who had approved her final exit from the kingdom after a protracted four-year legal battle with her employer.
The Department of Foreign Affairs gave Alagassi P50,000 in cash assistance.
The Overseas Workers Welfare Administration also provided her two children scholarships up to college.