Jinggoy eyes Senate comeback in 2019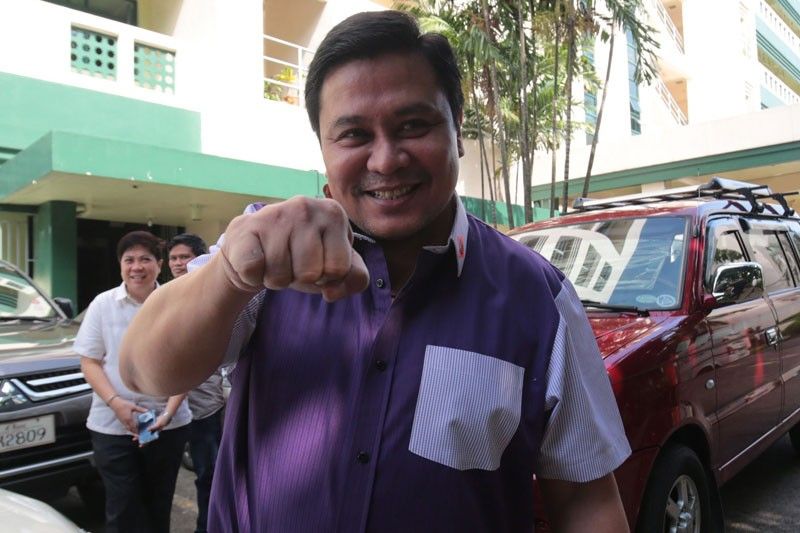 MANILA, Philippines — Barring any unforeseen circumstances, former senator Jinggoy Estrada will make another run for the Senate in the 2019 midterm elections.
Estrada yesterday told reporters that the Pwersa ng Masang Pilipino, of which he is party president, is in talks with the administration PDP-Laban for a coalition for the 2019 elections.
Out on bail after being charged with plunder in relation to the pork barrel scam, Estrada is eligible to run for senator in 2019 as his two consecutive terms ended in 2016.
Estrada said the talks with PDP-Laban are still in its early stages, stressing nothing is final at this point.
He said he can work with anyone in the Senate, including his half-brother, Sen. Joseph Victor Ejercito.
In various interviews, Ejercito has stated his position against political dynasties, which he said deny many qualified individuals the chance of serving the country.
Estrada said he does not share the same position as Ejercito because he believes the electorate should be left to decide who they want to represent them in Congress.
"He (Ejercito) is the one saying there should only be one Estrada running for the Senate. Why deprive me of (my right) to run?" Estrada remarked.
"Maybe when he said only one Estrada should run, he was referring to me because I'm an Estrada. Thank you," he added.
But their father, former president and now Manila City Mayor Joseph Estrada, said he has no problem with the two of them running for the Senate at the same time.
Ejercito is eligible for reelection in 2019 and is also looking at the possibility of joining the administration slate.
However, he has aired his displeasure over the way PDP-Laban has treated its allies in the Senate, particularly those like him whose families are in office at the local level.
Ejercito lashed out at PDP-Laban for supporting his family's political rival, the Zamora family, in San Juan City in spite of the fact that they have been supportive of President Duterte from the start.