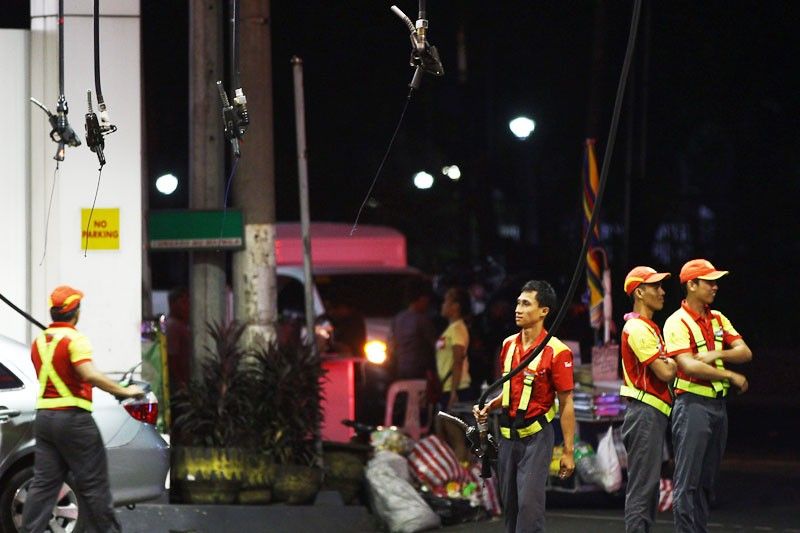 "They should start feeling the positive impact of reduced income tax under the Tax Reform for Acceleration and Inclusion (TRAIN) law," he added, pointing out that the tax-free income has already been increased to P250,000 a year for individual taxpayers. File
Workers set to get first TRAIN paycheck
Jess Diaz
(The Philippine Star) - January 14, 2018 - 12:00am
MANILA, Philippines — Employees could expect higher take-home pay tomorrow when they get their salary for the first half of the month, Isabela Rep. Rodolfo Albano lll said yesterday.
"They should start feeling the positive impact of reduced income tax under the Tax Reform for Acceleration and Inclusion (TRAIN) law," he added, pointing out that the tax-free income has already been increased to P250,000 a year for individual taxpayers.
This adjustment, he said, "means that those receiving P20,833 a month or P685 a day don't have to pay income tax."
Previously, the tax-free income ranged from P50,000 for a taxpayer who is single to a maximum of P200,000 for a working couple with four qualified dependents.
"Under TRAIN, an employed couple will enjoy a combined tax-free income of P500,000 or an additional P300,000," Albano stressed.
Working spouses will receive the largest benefit in terms of additional income not subject to tax under the new law, he said.
Employers, he added, should by now have tweaked their computerized compensation systems to reflect their employees' higher tax-free income since the Bureau of Internal Revenue (BIR) already informed employers of the new withholding tax schedule before 2017 ended.
"If they have not made the necessary adjustment in time for payday tomorrow, that means that they will be keeping a portion of their employees' salaries, which would be unfair to their personnel," Albano said.
He urged the BIR and other concerned agencies, like the Department of Labor and Employment, to ensure that employers release whatever portion of compensation withheld not later than the second half of this month.
Albano, however, conceded that higher fuel taxes under TRAIN could erode or even offset any gain an employee realizes from reduced income tax.
"It will actually depend on the employee. He can choose to save his additional tax-free income or spend it. Of course, there are things he cannot do without and on which he will have to pay the higher tax, but there are expenses he can avoid," he said.
The good thing about the reduced income tax feature of TRAIN "is that it puts additional disposable income in a worker's pocket. If I were that worker, I would save my money for future needs," the lawmaker suggested.