'Urduja' maintains strength, to make landfall over Palawan
December 17, 2017 | 11:00pm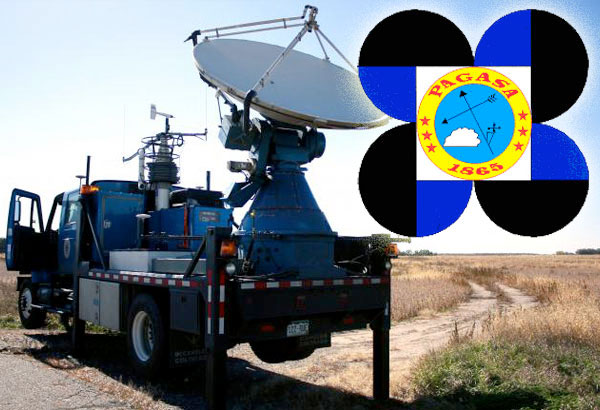 MANILA, Philippines — Tropical Depression Urduja has maintained strength and will make landfall over Northern Palawan, Pagasa said Monday as it advised residents to prepare against floods and landslides.
In an early morning severe weather bulletin, Pagasa said Urduja was 195 km east northeast of Puerto Princesa City, Palawan as of 4 a.m. and had maximum sustianed winds of 55 kph near the center and gustiness of up to 75 kph.
"Scattered rains will continue over Northern Palawan including Calamian Group of Islands. Residents of these areas must undertake appropriate measures against flooding and landslides and coordinate with their local disaster risk reduction and management offices," the weather bureau said. It also advised against sea travel around Palawan.
Tropical Cyclone Warning Signal No. 1 has been raised over the entire province.
Urduja, which has been downgraded from a tropical storm, caused flooding and landslides in parts of the Eastern Visayas over the weekend. Rescuers have confirmed the deaths of at least 25 while 26 were also feared lost as of this post.
Urduja, which is forecast to move west at 18 kph, is forecast to be outside the Philippine Area of Responsibility between Tuesday morning and afternoon.
According to a report by News5, classes have been suspended in the following areas because of the tropical depression:
All levels
Calapan City, Oriental Mindoro
Mansalay, Oriental Mindoro
Naujan, Oriental Mindoro
Pinamalayan, Oriental Mindoro
Roxas, Oriental Mindoro
Malay, Aklan
Naval, Biliran
Catbalogan, Samar
Preschool to high school
Pola, Oriental Mindoro
Coron, Palawan
Odiongan, Romblon
Baco, Oriental Mindoro
Socorro, Oriental Mindoro
Preschool and elementary
Victoria, Oriental Mindoro
Pagasa is also monitoring a tropical depression 1,650 km east of Mindanao with maximum sustained winds of 40 kph near the center and gustiness of up to 50 kph. The tropical depression is still outside the PAR.