Blogger behind Pinoy Ako Blog to take online bashers to court
October 13, 2017 | 3:21am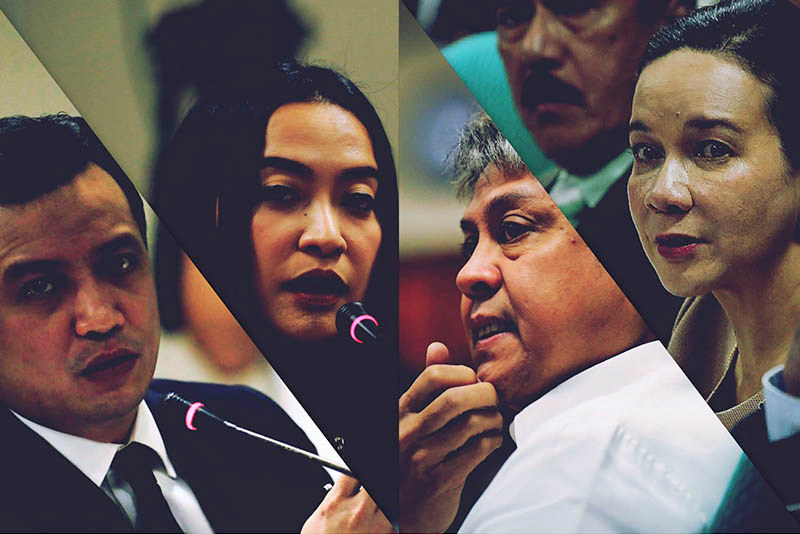 MANILA, Philippines—The person behind the Pinoy Ako Blog, which has been at the target of bashing from pro-Duterte bloggers and netizens, will bring the online conflict to court.
"Oo, Maria Josephina Vergina Laurio is Pinoy Ako Blog and I will see you all in court," PAB said in a post on Friday morning.
Pinoy Ako Blog has been under attack from pro-Duterte bloggers and online influencers RJ Nieto of the Thinking Pinoy blog and and Sass Sasot.
Laurio said in her post that the past week has been the hardest for her. She said she even had to file a leave of absence from work and school.
"These people are trying to destroy my life by exposing my picture, my real name and my school," Laurio said.
"As Jover Laurio, I was crying everyday. As PAB, I tried to be brave and continue blogging. But I think it is time for me to fight back," Laurio said, adding that all the bashing should stop.
"I have already talked to some lawyers and I will be filing a civil case," Laurio said.
#CocoyGate
On September 29, Nieto first claimed that the person behind the PAB as Cocoy Dayao. He later said at a Senate hearing that Dayao owns the Google Ads publisher ID associated with the blog and with other websites critical of President Rodrigo Duterte and his administration.
More than a week later, Nieto published a post digging into the "content creators" of the blog where he identified a certain "Jover" among the writers of PAB.
Nieto then proceeded to post links of Laurio's old Facebook and Twitter posts and her Pinterest account.
The blogger also revealed where Laurio, a law student, goes to school.
READ: Senators berate Mocha, other pro-Duterte bloggers
Former Solicitor General Florin Hilbay said on his Facebook page that he and the members of the Alyansa ng mga Abogado Para sa Bayan are "extending legal services to Ms. Laurio so she can defend herself and pursue her harassers."
Hilbay said that the "recent outing" by "pro-government elements" of the person behind the blog is a "very serious and repeated violation of her constitutional rights to privacy and freedom of expression."
"These constitutional violations give rise to multiple criminal and independent civil actions pursuant to the Cybercrime Prevention Act, the Data Privacy Act, and the various provisions of the Civil Code relating to Human Relations," Hilbay, who was on the legal team in the arbitration case that the Philippines filed against China's sweeping claim over the West Philippine Sea, said.
The publication of private information, sometimes called "doxxing", has become a common practice online and on social media.
According to a report on Wired.com, doxxing is "the public, digital release of a person's private information without their consent, usually to exert some kind of power over the dox-ee."
Fake News probe
On October 4, the Senate Committee on Public Information and Mass Media, headed by Sen. Grace Poe invited Nieto and other bloggers, including Presidential Communications Assistant Secretary Mocha Uson to shed light on the proliferation of fake news.
The hearing was partly called after seven senators were offended by social media posts about them for not signing a Senate resolution urging the government to act on killings, especially of teenagers. The senators said the comments were malicious because they had not been given a chance to sign the resolution.
Notably, the discussion by the Senate mass media panel missed crucial questions and issues as senators aired their grievance over allegedly being a target of "fake" information and so-called digital influencers defended their online activities.
The National Bureau of Investigation said that no government agency exists to monitor fake news, which has yet to be defined in Philippine law.