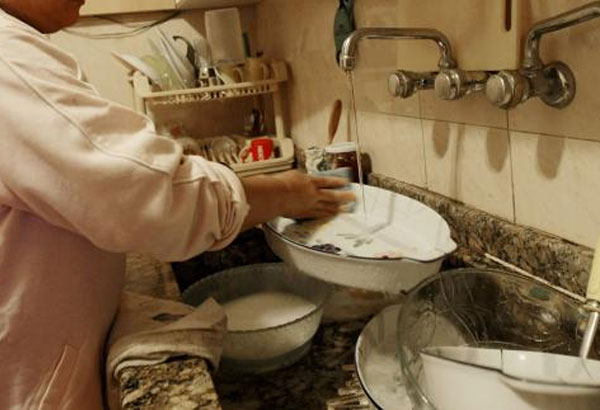 China plans to hire Filipino household service workers (HSWs) and offer high salaries, the Department of Labor and Employment reported yesterday. File
China opening door to Pinoy household service workers
MANILA, Philippines - China plans to hire Filipino household service workers (HSWs) and offer high salaries, the Department of Labor and Employment (DOLE) reported yesterday.
Labor Undersecretary Dominador Say said Chinese embassy officials came to DOLE to discuss the possibility of deploying Filipino HSWs to China's five major cities.
"It will be limited to five major cities, among them Beijing, Shanghai and Xiamen. They are looking at the possibility of a P100,000 monthly pay for the HSW to be hired," Say disclosed.
A delegation from China will visit the country in September for further negotiations on the deployment of HSWs to China, according to Say.
One of the reasons the Chinese want to hire Filipino HSWs is the latter's English proficiency which allows them to help in teaching the household's kids in their studies, Say added.
"Filipinos are also peaceful compared to other nationalities," Say said.
The Chinese embassy officials also mentioned the improving ties with the administration of President Duterte for their decision to hire Filipinos instead of other nationals.
"They will not have approached us if they are not serious with their desire to hire Filipinos," Say said, adding they would wait for the results of the meeting with the Chinese delegation in September to determine when the deployment can start.