Civil rights group: Blocking adult sites may have been illegal
February 1, 2017 | 5:53pm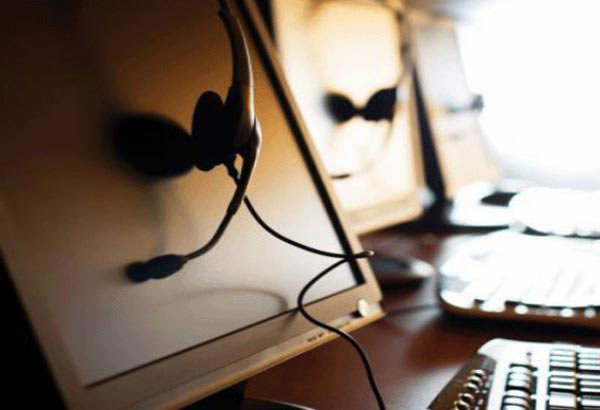 MANILA, Philippines — The police Anti-Cybercrime Group may have resorted to shortcuts in its zeal to combat child pornography by failing to get a court order before having adult websites blocked, an ICT civil rights group said Wednesday.
"We commend the PNP Anti-Cybercrime Group for their continued efforts in the fight against child trafficking online, and we fully support their efforts," engineer Pierre Tito Galla, co-founder of Democracy.Net.PH, made clear in an online interview with Philstar.com.
"However, we note from the PNP-ACG request to the NTC that the PNP-ACG did not present a court order, which would have meant the PNP-ACG complied with the Supreme Court order in Disini vs. [Secretary of Justice]. The Supreme Court said that the blocking or takedown of any online content requires compliance with judicial processes," he said.
Galla was referring to the court decision on the Cybercrime Prevention Act of 2012, parts of which the Supreme Court ruled were unconstitutional.
Among those found unconstitutional was Section 19, which authorized the secretary of justice to block access to websites allegedly connected to cybercrime.
The court said that the provision operates as "a restriction on the freedom of expression over cyberspace."
It said "for an executive officer to seize content alleged to be unprotected without any judicial warrant, it is not enough for him to be of the opinion that such content violates some law, for to do so would make him judge, jury, and executioner all rolled into one."
Sources familiar with the issue and with the petitions against the Cybercrime Prevention Act said that a petitioner in that case is planning to file certiorari and contempt charges against the PNP, the NTC and the Department of Information and Communications Technology for blocking websites without a court order.
A petition for certiorari asks a court to annul or modify a decision "when any tribunal, board or officer exercising judicial or quasi-judicial functions has acted without or in excess its or his jurisdiction, or with grave abuse of discretion amounting to lack or excess of jurisdiction."
Procedure unclear
Although the list that the Philippine National Police Anti-Cybercrime Group submitted to the NTC and later submitted to the House Committee on Public Information does include PornHub, RedTube and XTube — among the popular websites that netizens reported had been blocked in mid-January — it cites specific links and not the entire website.
The 21-item list, a copy of which was shared with Philstar.com, includes lesser known websites and, in three instances, links to Google documents.
It is unclear whether the NTC ordered ISPs to block entire websites or how the block orders were communicated and their implementation monitored since NTC Commissioner Gamaliel Cordoba and Deputy Commissioner Edgardo Cabarios have yet to respond to inquiries sent in January.
Under NTC Memorandum Circular No. 01-01-2014, the NTC can furnish ISPs with lists of "identified pornographic websites" that the Inter-Agency Council Against Child Pornography provides.
The websites on the list are "for immediate blocking of access or filtering" and the ISPs are required to submit a list "of all websites carrying child pornography materials that were blocked" within the month.
Executive director Dolores Alforte of ECPAT Philippines, the NGO listed as a member of the Inter-Agency Council Against Child Pornography, could not comment on the blocking since it is no longer a member.
"We are currently facilitating requirements for the nomination to the new administration," she said in an email.
On January 23, IACACP secretariat acknowledged receipt of an email seeking comment and said the inquiry would be forwarded to council members. The council has yet to respond as of this post.
Ramon Isberto, head of the public affairs group of Smart Communications, told Philstar.com in January that the NTC order was based on NTC Memorandum Circular No. 01-01-2014
"We receive orders from the NTC from time to time, depending on requests from the [Philippine National Police]," he also said.
Presidential Communications Secretary Martin Andanar said in January that pornographic websites should be banned because these are being used by pedophiles.
He added that President Rodrigo Duterte also dislikes the proliferation of porn videos, hence the Department of Information and Communications Technology has restricted access to them.