Bato: Prayers for rain vs Marcos burial protests a joke
November 29, 2016 | 10:46am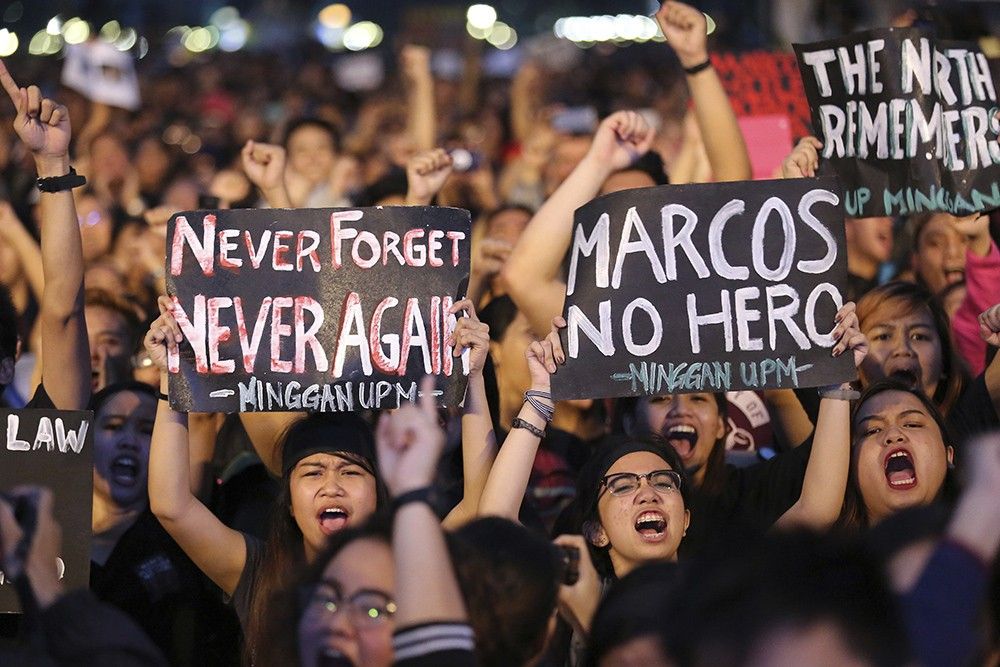 MANILA, Philippines — Philippine National Police chief Director General Ronald "Bato" Dela Rosa on Tuesday clarified that he was joking when he said he will ask priests to pray for rain to stop gatherings on November 30.
"I was only kidding when I said I'll be praying for rain for tomorrow's anti-Marcos protest," Dela Rosa said in a televised interview on ANC.
Dela Rosa said rallyists should not be prevented from to airing their grievances against the Duterte administration's decision to have the remains of ousted dictator Ferdinand Marcos buried at the Libingan ng mga Bayani.
He admitted that he himself used to be anti-Marcos. The police chief was 10 years old when Marcos declared martial law and 24 when the president's decades-long administration was toppled by the People Power revolution.
On Monday, Dela Rosa was quoted saying his preparation for the slated anti-Marcos protests on November 30 are prayers for rain.
"I-require ko lahat ng pari ng chaplain service namin to pray for rain. Magdasal iyong [mga] pari na umulan para hindi sila makapag-grupo. Lahat ng pari, buong mundo, ay buong PNP, pinagdadasal ko 'yung rain," Dela Rosa said in a press conference Monday.
This was after he said there were no significant incidents that occurred during the "Black Friday" protest in Luneta last Friday. He attributed the peaceful and orderly gathering to rain.
"So far, so good, walang problema. Pasalamat sa ulan," he said of the Friday protest.
Dela Rosa maintained that protesters are free to hold rallies without police interference just as long as they would not be violent.
Citizens opposing the hero's burial for late President Ferdinand Marcos are slated to hold protests on November 30.
On Monday, police detonated an improvised bomb found in a trash can near the US Embassy on Roxas Boulevard in Manila. The discovery of the Improvised Explosive Device has prompted more stringent security measures, including a return of checkpoints.
President Rodrigo Duterte in October ordered checkpoints dismantled "except really if it is necessary, only if there is specific reason to do it."