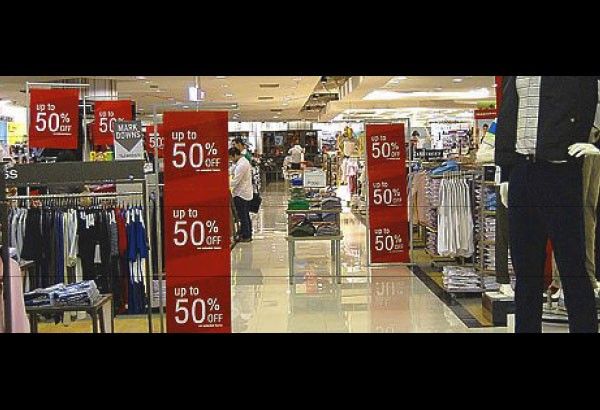 Ipagbabawal na ang weekdays sale sa mga shopping mall para makabawas ng matinding trapik ngayong buwan ng Kapaskuhan.
FELIX SUERTE
Leila warns DOJ, NBI chiefs on perjury
Marvin Sy
(The Philippine Star) - September 2, 2016 - 12:00am
MANILA, Philippines - Sen. Leila de Lima yesterday warned Justice Secretary Vitaliano Aguirre II and National Bureau of Investigation (NBI) Director Dante Gierran against being parties to perjury by manufacturing evidence against her or she would be forced to file charges against them.
Responding to the latest claims about her alleged involvement in the illegal drug trade, De Lima expressed confidence that the Department of Justice (DOJ) has nothing against her that would hold water legally.
She maintained that all the things coming out were lies and fabrications.
Two employees of the DOJ's Office of the Secretary have reportedly presented themselves as possible witnesses against De Lima, which the senator strongly denounced.
Based on the information relayed to her by her sources, De Lima said Jong Caranto and Bogs Obuyes, who were clerks in her office when she was DOJ chief, recently met with Aguirre and were subsequently brought to the NBI.
She said the two were confronted with information about the existence of bank accounts under their names with deposits amounting in the millions.
"Of course they were shocked… I think they denied it… I was not able to talk to them. Someone just told me that they were being asked to admit that they got accounts with deposit slips in certain millions, whether it (was) P4 million or something and they were being made to confess that (it came) from the drug lords, drug convicts were being coursed through these. Jesus Christ!" De Lima said in an interview with reporters at the Senate.
From what she heard, De Lima said the DOJ and NBI failed to get the two to execute affidavits.
"You better ask the NBI if that was true. I don't think that is true. So I think that is part of their psy-war, part of what they are doing to me," she said.
In a separate interview, Aguirre said the two executed affidavits and they came out voluntarily.
"Nobody forced them… The two want to clear their names," Aguirre said.
He said that the two even agreed to subject themselves to a lie detector test in relation to their execution of affidavits.
De Lima said she was certain the affidavits mentioned by Aguirre were manufactured.
"Unless they (clerks) were very much coerced, under extreme pressure but I don't believe that. I still would like to think that whoever are those assigned to do all of this in the NBI are not like that. I still trust the NBI as an institution. I have high regard for the current director, I know him to be a decent and conscientious guy," De Lima said.
"My appeal to Secretary Aguirre, to the NBI director, please do not allow yourselves to be used. I know that you are sensible officials… Do not be party to any perjury or subornation of perjury," the senator said.
De Lima stressed the two officials would know that coming up "with manufactured evidence, false testimony is a crime."
"…it's subornation of perjury (but) if they will continue to do that consciously, knowingly they will manufacture or force so-called evidence when they are not supposed to, then I will make them responsible in some future time," she added.
Aguirre said Caranto was part of the matrix presented by President Duterte on the drug links within the New Bilibid Prison (NBP).
The matrix showed De Lima at the top with her former driver, bodyguard and alleged lover, Ronnie Dayan.
In between De Lima and Dayan in the matrix was Jonathan Cardeso Caranto, apparently the Jong Caranto who would reportedly testify against the senator.
Aguirre quoted Caranto as saying De Lima provided him with money, which he deposited to the account of Dayan.
He said that it was Dayan who helped get Caranto into the DOJ. Before working at the DOJ, Caranto was said to be among the staff of De Lima at the Commission on Human Rights when she was still its commissioner.
Aguirre said that the statements made by the potential witnesses were currently being investigated by the DOJ.
"The investigation is not yet complete so we want to see how De Lima is linked, if ever she will be linked," Aguirre said.
Apart from Caranto and Obuyes, Aguirre said there were at least six personalities from the NBP who also executed affidavits about the corruption within the national penitentiary.
Aguirre admitted that he has not seen the affidavits and so he could not say if they were linking De Lima to the corrupt practices inside the NBP.