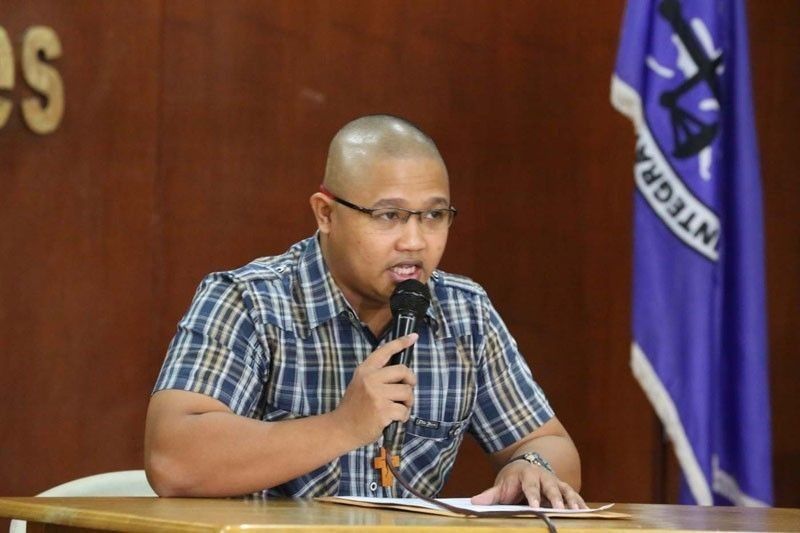 On 'Bikoy' and allegations of drug trade involvement of Dutertes
LATEST UPDATE: May 24, 2019 - 6:35pm
+ Follow Story
May 24, 2019
Peter Joemel Advincula, also known as "Bikoy", has posted bail for six counts of estafa filed against him in Baguio City.
May 24, 2019
Peter Joemel Advincula alias "Bikoy" has been hospitalized because of chest pain. He is reportedly confined at the Philippine National Police General Hospital.
May 23, 2019
The Ateneo de Manila University says "did not convene or organize any of the meeting alleged by Peter Joemel 'Bikoy' Advincula to have taken place on campus."
It says in a memo signed by university president Jose Ramon Villarin, SJ that it categorically denies insinuations "that it is party to a plot to overthrow the present government of the Republic of the Philippines."
May 23, 2019
Sen. Antonio Trillanes IV denies the allegation of self-confessed "Bikoy" who claimed that he was behind the "Ang Totoong Narcolist" videos.
"I deny the allegations made by this Bikoy character. This could be another ploy of the administration to harass the opposition," says Trillanes.
"For now, I will be consulting with my lawyers so that we could also file the appropriate charges against him," he adds.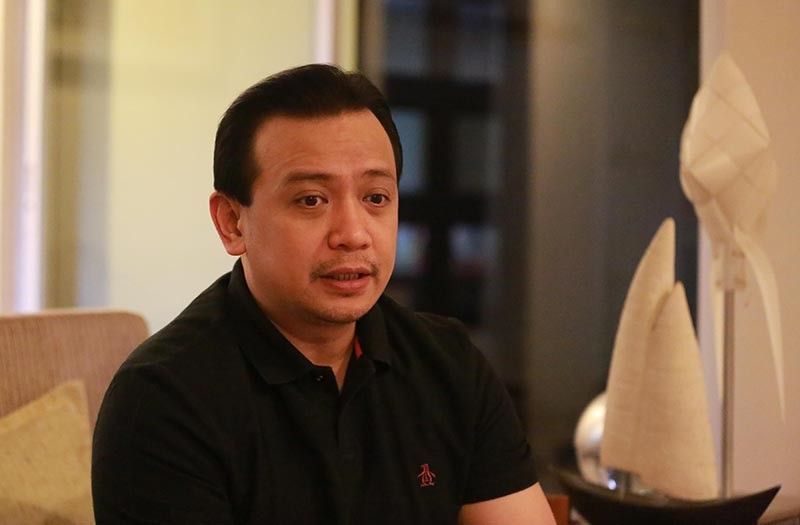 May 23, 2019
The Philippine National Police says the self-confessed "Bikoy" in the "Ang Totoong Narcolist" videos surrendered Wednesday night.
Peter Joemel Advincula alias "Bikoy," in a press conference, says the videos were scripted and were directed by the Liberal Party.
May 8, 2019
Rep. Gary Alejano (Magdalo party-list), a candidate for senator and whom the Palace alleges is involved in the ouster plot, says in a press release that he "categorically states" that he has no involvement in the "Bikoy" videos" nor did he conspire with anyone to produce them.
"I do not know Bikoy and have not met him ever," he said.
Alejano added that "Malacañang has a long history of of releasing unvalidated information to the public" and that they "backtrack or change tune in the middle of the issue."
He said the new "matrix", which the Palace says shows a conspiracy to discredit the administration and boost the LP-led Otso Diretso slate's chances in next week's elections, "is meant to destroy the image of the opposition before the electorate as what the president has been doing in campaign sorties."
He claimed the government does not need anyone to discredit it since "they are the ones who are destroying themselves."
May 8, 2019
Justice Secretary Menardo Guevarra says he has not yet seen the new "matrix" that the Palace presented to media on Wednesday afternoon.
"In any event, the [Department of Justice] will study this further to determine if there is enough factual basis to refer this new matrix to the [National Bureau of Investigation] for investigation," he says.
Guevarra had previously ordered the NBI to launch an investigation into the "Bikoy" videos that, according to the government's diagrams, are central to the alleged ouster plot against President Rodrigo Duterte.
May 8, 2019
Ellen Tordesillas of news organization VERA Files again says she is not part of any destabilization plots against the Duterte administration.
In a statement, journalist Ellen @Tordesillas denies Panelo allegation linking her to "imagined destabilization efforts against the administration."

She adds: "I challenge him to present evidence, not just silly diagrams."

— Philstar.com (@PhilstarNews) May 8, 2019
Tordesillas made the statement in response to a new diagram presented to media by presidential spokesman Salbador Panelo linking more personalities to a supposed conspiracy to oust President Rodrigo Duterte.
Speaking at a forum at the University of the Philippines in Diliman on Tuesday, Tordesillas stressed the Palace's allegation, first made in April, is not credible.
"How can it even be credible? It's all made up of journalists. It has no military component. How can you oust somebody without a military component? How are you going to oust Duterte? With our ballpen?" she said.
"Why do they have to concoct this 'Oust Duterte' plot? They want to destroy the media. Why do they want to destroy the media? Because that's the only institution left who is standing up to Duterte," she also said.
May 8, 2019
The Department of Justice may include Peter Joemel Advincula in the inciting to sedition complaint against Rodel Jayme, the supposed website administrator of metrobalita, whom the National Bureau of Investigation took into custody last week.
"The NBI is waiting for Advincula/Bikoy to show up and submit his complaint with supporting evidence against the persons he implicated in the illegal drug trade," Justice Secretary Menardo Guevarra tells reporters.
"Should he fail to do so, the DOJ will consider his possible inclusion in Rodel Jayme's inciting to sedition case or indictment for other criminal charges after proper investigation," he also says.
May 8, 2019
The Integrated Bar of the Philippines rejects the request for free legal assistance of Peter Joemel Advincula who surfaced and claimed that he is "Bikoy."
Tune in on updates as we follow this issue here.