Fil-British artist Beabadoobee on how OPM influenced her music career
September 12, 2022 | 12:00am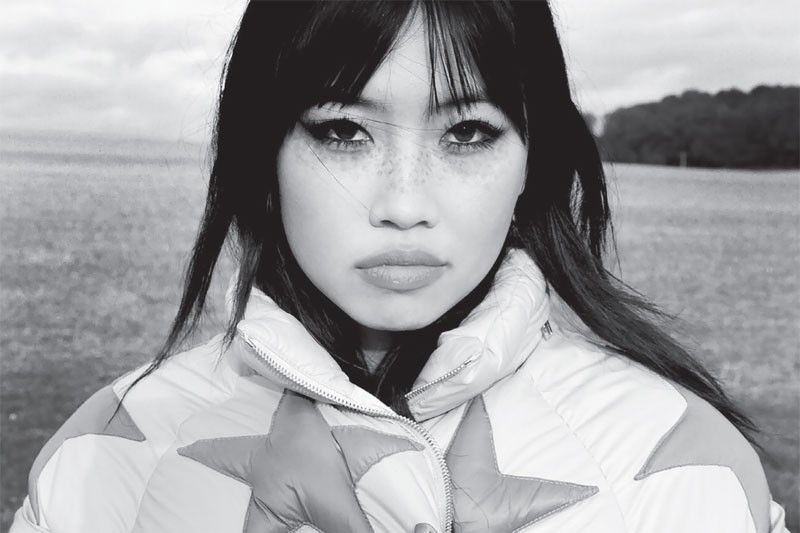 Filipino-British singer-songwriter Beabadoobee shared what excites her the most about coming to Manila, as part of her first Asian tour that also brings her to Taipei, Seoul, Bangkok and Singapore.
The series of shows is in support of the London-based artist's new album Beatopia (pronounced Bay-A-Toe-Pee-Uh).
"Just like how every show goes, (there's going to be) a lot of energy. Some songs off the new album Beatopia are here. And I'm gonna speak Filipino on stage, that's what I'm excited about. I can understand like I can watch a whole Tagalog film and I can also understand Ilonggo fluently. I just can't speak it properly, which is really annoying. I'm going to get my mom to help me say something in Tagalog on stage," Beabadoobee (also stylized as beabadoobee) told The Philippine STAR during an intimate virtual chat ahead of her Manila show on Friday, Sept. 16, at the New Frontier Theater. Concert promoter is Live Nation Philippines.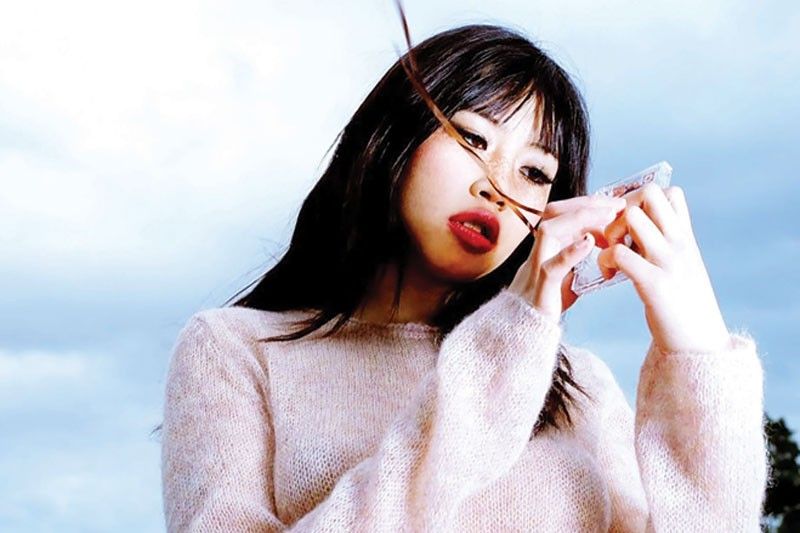 The 22-year-old, whose real name is Beatrice Kristi Laus, further shared that she intends to maximize her brief visit by reuniting with relatives from Iloilo, where she was born before moving with her family to the UK when she was three years old.
"I'm gonna have to meet all my family because they're flying from Iloilo. And then, I'm just hanging out with my dad loads and I think my boyfriend's going to come so that'd be nice. And eat lots of food, lots of ube and halo-halo," she added.
The Manila stopover comes some two months after the release of Beatopia under the British music label Dirty Hit. It has been described as a diverse and experimental work, which offers a "fantastical yet deeply personal world that was formed in the imagination of a seven-year-old beabadoobee and has been carried with her ever since." In the album's 14 songs, beabadoobee spans different sounds — from fuzzy rock, classic, psychedelia to midwest emo and pop.
For her creative process, she draws inspiration from everywhere, including favorite artists like The Sundays, Elliott Smith, Smashing Pumpkins and Norah Jones. "I also love getting inspired by films and the feeling that films evoke. I'm trying to replicate that within my music, and just looking at art in general," beabadoobee said.
Nevertheless, her music is primarily borne out of personal experiences, like her songwriting for Beatopia was heavily influenced by the pandemic. "It really does come from my experience in life, what I go through and how I feel because at the end of the day. That's what makes my music some sort of relatable to other people. Say, I write about things that I do and there's always going to be one person that goes through the same thing as me," she said.
Her Philippine tour also comes after receiving critical acclaim in recent years. In 2020, she was ranked by Billboard as Top New Rock Artist based on sales in the US, presented with the Radar Award at the NME Awards and nominated for Rising Star Award at the Brit Awards. She's grateful for the recognitions, but she doesn't seek them out as a form of validation.
She began recording music in 2017, with her DIY-style aesthetic and bedroom sessions drawing a devoted Gen-Z fan base. Her first track, Coffee, generated hundreds of thousands of streams in just days, thanks to a fan-uploaded video. It became a viral hit again in 2020 via TikTok after it was sampled on a single by Canadian rapper Powfu.
She has since amassed millions of streams from self-released recordings, three EPs Patched Up, Loveworm and Space Cadet and two albums Fake It Flowers and Beatopia. Her music has been championed by the likes of Taylor Swift, Harry Styles and Matt Healy of the band 1975, her labelmates, as well as music critics on BBC Radio 1, Rolling Stone, Vogue and The Guardian, etc. Based on her Spotify profile, she currently averages over 10 million monthly listeners, with London, Los Angeles, Jakarta, Sydney and Chicago as Top 5 locations of her fans.
Besides her Asia tour, she's been on an extensive run of festival appearances and live shows this year, including Glastonbury, Governor's Ball, Summer Sonic and Rock En Seine. She's just finished a support tour with Halsey as main support. She's playing a headline tour of the UK in October, which culminates in London's legendary Brixton Academy.
Reflecting on her music trajectory from her bedroom to the world, beabadoobee said, "It is definitely very bizarre because it's something that was totally not the plan. Part of me feels very blessed to have this sense of, like, unknowingness and naivety to everything. I appreciate everything but… I don't get completely overwhelmed and lost in the source of all that. Does that make any sense?
"I'm just kind of riding the wave and very chill. (Touring) used to be very much of an issue. You know, you get so much love from the fans and feeling kind of the energy firsthand when you're on stage. But being away from home is something that is like a battle I continue to struggle with.
"But touring places like Asia and going back home to the Philippines, it's like very uncertain territory. For me, it's like a new world. It's something like the feeling I had in Japan. The idea of being that close to my actual home is really comforting. So, I think I've been feeling really happy, which is a very rare thing to be on for. I think it's because I'm going back home."
Amid her continuous ascent to global success, beabadoobee spoke about how much her Filipino culture and even Original Pilipino Music (OPM) impacted her music career.
Responding to a question from The STAR about her Filipino side's influence on her music, she said, "Totally (it influenced me). I love APO Hiking Society. And that album where loads of Filipino artists cover their songs like Itchyworms and Barbie, I don't know her last name, but I listened to that album a lot and I grew up on that album," referring to the Kami nAPO Muna, the 2006 tribute album to the 1970s musical group.
"And I think not only did the music influence me, but it's safe to say that I'm pretty close to my culture because I went back home to the Philippines every summer since I was a kid. And then, I actually studied for like a whole year (there) when I was seven. I know a lot of family, know how family complications go. So, I was very much in Iloilo a lot of my life and like the transition from living in the Philippines and then moving to London was also a big kind of inspiration for my music. Because that was pretty difficult for a little girl in a very white predominant all-girl Catholic school in Hammersmith. So there was a lot of things to write about, my experience of that. So yeah, I think, (it was) just a pretty wide selection of things."
(For ticket inquiries, e-mail [email protected] and check out www.livenation.ph.)