Philippines showbiz industry works hard to offer more gender-inclusive content
January 15, 2022 | 12:00am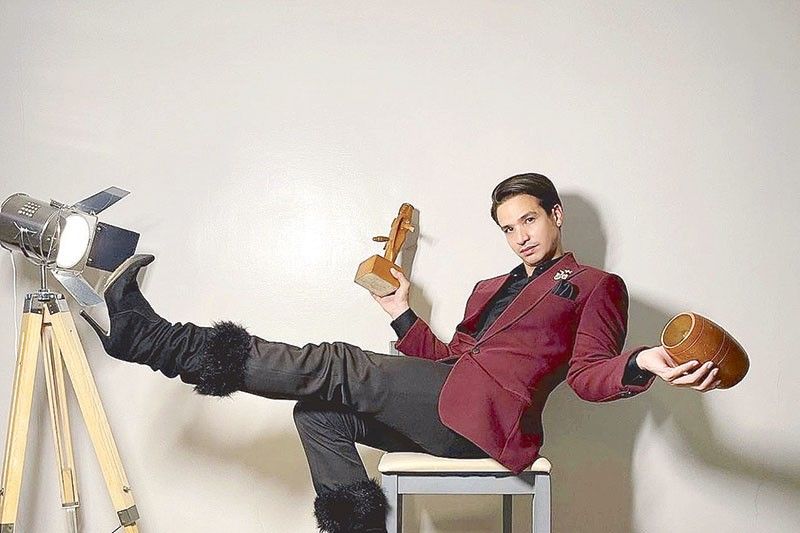 The new year is starting with a fresh slew of queer content. Not that we had any shortage in the recent years but this indication is a point to the right direction for a more realistic approach to love and a bite-sized look at what happens to a person, who just happens to be part of the LGBTQIA+ community.
We started off with Cignal Play's comedy series, My Delivery Gurl, starring Markki Stroem. He gets to play his first drag queen character, Bianca Duran, a non-binary drag queen, who saves their drag family by becoming a drag delivery girl in Baguio. His alter character is Bingo Duran.
The project also became an opportunity for Markki to clarify stories around his sexuality as he came out as a demisexual.
"Demisexual means I'm attracted to people if… We'll have sex with people if I love them for who they are," said he. "But now, I've reached the point in my life where I've stopped… enjoying the pleasures of sex. Maybe it's because I have not found it at the moment — at the moment, ha? It's just… it's fleeting. I already talked about this before, I talked about this whole concept. Demisexual is leading na to asexuality."
"And I've reached the point in my life na maybe if I find someone good, whether it be anyone (or) transman," added he. "I will, and (if) I find attraction to them, and I find emotional attraction, maybe. Maybe. It's a form of pansexuality that is not really pansexuality because it has reached the point of… kasi, I told you, LGBTQIA+ is a spectrum. It's not just L."
The fresh episodes of My Delivery Gurl drop every Saturday on Cignal Play.
Another project is Vivamax's Girl's Love (GL) series minus the girl drama, LULU, which is coming in hot on Jan. 23 on the streaming platform. It is a project from the box-office director of Kita Kita Sigrid Andrea Bernardo. Sultry actress Rhen Escaño (Adan, The Other Wife and Paraluman) will star as Sophie, while singer-turned-actress Rita Martinez (The Voice Philippines Season 2 semi-finalist and LGBTQIA+ advocate) will play as Abi.
It is a romantic comedy series, where Sophie goes soul-searching far and away after a breakup and ends up in an Airbnb unit by the beachside. This is where she meets Abi and the rest, as they say, is history.
What's fresh about this story is that Abi is a butch lesbian, which Rita says she is very proud to represent in mainstream media, both on camera and in person.
"This is the reality of what's really going on in an LGBT relationship," said she. "It actually happens to everyone but we don't see it on screen very often."
As for Rhen, she said that she is fluid and gender is never a factor as she executes her role and affection on camera.
"Hindi siya talaga naiiba nung ginawa ko yung kilig moments sa babae o lalaki. Parehas lang talaga at walang malaking adjustment," shared she.
LULU drops every Friday on Vivamax starting Jan. 23.