Nathalie Hart: Be smart, dapat maabilidad!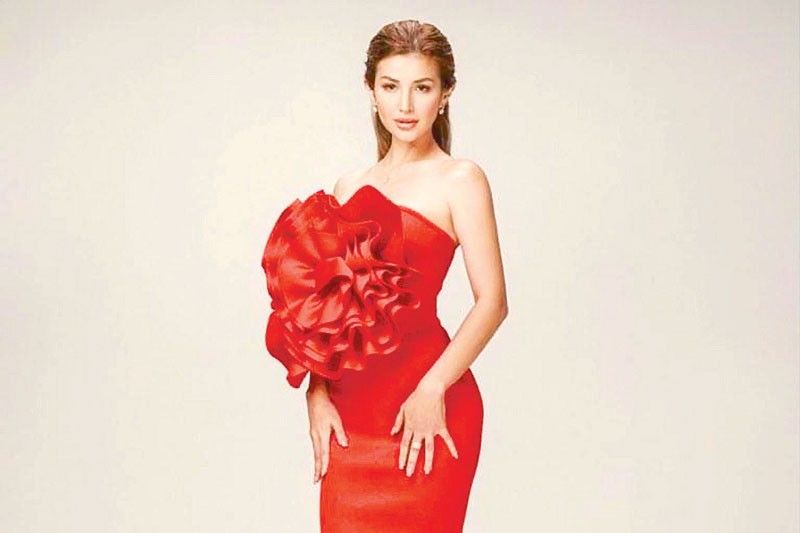 It was a relationship calculated to last forever but fate intervened.
"Yes," Nathalie Hart told Funfare, "that was what I was expecting, what I was longing for. But it didn't happen that way."
In an interview with Funfare sometime in 2017, she happily confirmed that she had met Mayank Sharam, a London-educated Indian businessman whom she met during an Indian wedding where they were introduced by a mutual friend. They clicked right away.
In a follow-up interview in 2018, Nathalie announced that she was giving birth in December that year, that she and her boyfriend had a civil wedding and were planning two weddings, a Catholic one in Sydney (where Nathalie, who is half-Australian, hails from) and a big Hindi wedding (with more than 1,000 guests invited) in New Delhi. But well-laid plans often go awry, don't they?
Nathalie is now a single parent, happily so, according to Nathalie herself in yet another interview with Funfare a few days ago.
"It wasn't like I was broken and I plunged into depression," assured Nathalie whose daughter Penelope Gayaptry Snell (Nathalie's real name is Princess Snell) is now two years old. "In fact, I feel empowered. It's hard being a single parent, pero masaya naman ako at kinakaya ko. I'm doing it all," adding, "but my (ex) is really nice. Mabait siya. He's always there when Penelope needs him, especially during an emergency. To survive, especially during this pandemic, you have to be smart, dapat maabilidad ka. Kelangan hindi lang isa ang trabaho mo, you have to diversify."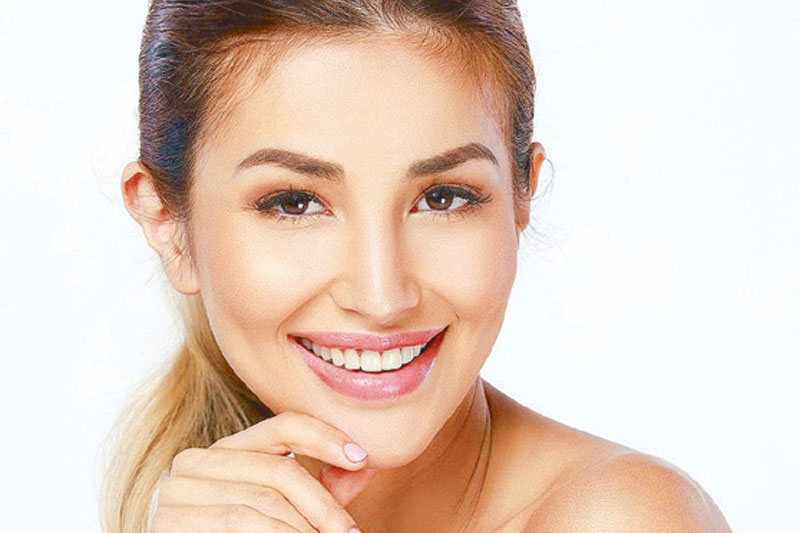 Aside from showbiz, Nathalie has other sources of income, one of them Gayatree Organics which manufactures and distributes plant-based products for skin care and body wash effective for both men and women.
"It took me six months to prepare the business, including the formulation of the products, testing them, the licensing, the works. Talagang pinag-aralan ko ang lahat for more than six months. The business finally opened last January."
That's aside from her being busy with showbiz projects including an episode for MMK (Maalaala Mo Kaya, aired last Saturday, Feb. 27) in which she played a lesbian, a role that she described as "something different, something new" that required love (but not passionate) scenes with co-star Jane Oineza. "My first time to kiss (gently now) another woman," claimed Nathalie. "We felt awkward in the beginning but soon, we got the hang of it and everything became normal and we just tried to enjoy it."
That MMK episode was a breeze compared to her love scenes with Xian Lim in Sin Island, produced by Viva Films for which Nathalie is now shooting Kunwari Mahal Kita with Joseph Marco and Ryza Cenon.
At the moment, Nathalie is putting men on hold, with a "No vacancy" sign over her heart.
"There were personal and cultural differences between me and (Mayank)," admitted Nathalie, "so we cancelled our wedding just a week before it was scheduled. We agreed to postpone it for a while, you know, wait for the time when things got better, 'pag hindi na tayo nag-aaway. The fighting never stopped so there was no wedding."
The fight is usually triggered by disagreement over where they would live.
"I would stay in India for six months and work in the Philippines for six months. It didn't work. There was no point for me staying in India without working and not knowing the language. We said that we should meet halfway but things still didn't work, so...
"When you go into a relationship, especially marriage, you really hope it will be forever. But if things are not working, if you are not getting along well, there's no use of staying together. We were very much in love, no doubt about it, we were not just 'in heat' together. But life is like that. Life plays tricks on people. If things don't work out, you have to move on, move forward."
Is she hard to love, mahirap mahalin, hard to live with?
"I don't think so," Nathalie said with a little laugh. "Marunong ako magluto, magaling ako maglinis ng bahay, mahusay ako mag-hanapbuhay. Feeling ko naman, matutuwa sila sa akin, hahaha!!!"
LizQuen partners with HKT Fragrances
Liza Soberano and boyfriend Enrique Gil have just entered into a partnership with HKT Fragrances.
"Happy to be their partners," said Ranvel Rufino, HKT chairman and co-founder together with Liza and Enrique who are also listed as CEOs and Andie Gil as CMO/co-founder.
The company's HKT Essentials has a new product, an alcohol brand with baby cologne scent that leaves a powdery touch and is infused with natural moisturizers that make it gentle on the hands.
Ranvel said that HKT is extending support to frontliners and those in need through the provision of personal-care products to charitable organizations.
Said Liza, "We want to make it our mission to give back to the real heroes of 2020."
(Check out HKT Lazada shop in www.lazada.com.ph/shop/hktfragrances).
Reactions to Tito-Helen love story
Here are two rejoinders to last Sunday's Conversations story about Senate President Tito Sotto and Helen Gamboa:
• From election lawyer Romy Macalintal (now co-hosting the DZBB program SOS: Serbisyo On The Spot with Kathy San Gabriel): Beautiful and inspiring love story of Tito and Helen — almost the same way I spoil (my wife) Mila with my sincere love and affection.
• From celebrity lawyer Ferdy Topacio: I love the Tito-Helen love story, especially the elopement thing. Actually, my wife and I also did. That's why I could relate. More accurately, I "abducted" her. She wanted to back out of our December 1997 wedding because she heard rumors of me having another girlfriend (totally unfounded, of course). So, since all papers were in order anyway, I practically carried her back to our hometown in Cavite and married her ahead of schedule before Justice Rudy Pallatao, my dad›s classmate in law school. Hahaha!!! Her dad was so mad at me for "spiriting" his daughter away so he boycotted our wedding.
(E-mail reactions at [email protected]. For more updates, photos and videos, visit www.philstar.com/funfare or follow me on Instagram @therealrickylo.)