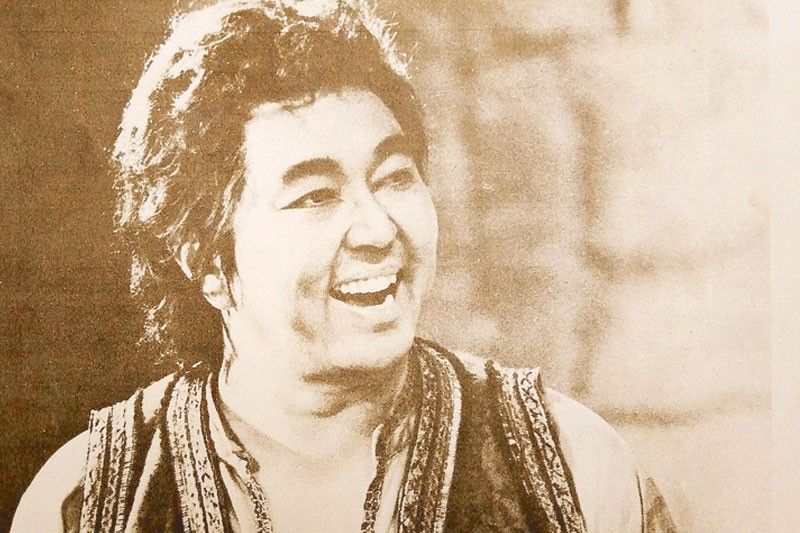 Otoniel Gonzaga:World-class tenor
It was a much-awaited event in the field of classical music. The date: Jan. 6 and 8, 1989. The venue: Cultural Center of the Philippines' Tanghalang Nicanor Abelardo. The artist featured: World-class Filipino tenor Otoniel Gonzaga.
Gonzaga had captured all the concert stages of Europe. He had sung the lead roles in operas: La Boheme, Tosca, Rigoletto, Barber of Seville, Carmen, Lucia di Lammermoor, Don Giovanni, Faust, The Pearl Fishers, Otello, La Traviata, Aida, among others.
Outside Europe, Gonzaga had sung with the Philadelphia and Boston Orchestras. He was soloist at the Marlboro Festival Orchestra under the direction of Pablo Casals. He debuted in New York City Opera in Verdi's Attila.
Billed Opera, Opera, Gonzaga's CCP concert featured top classical singers: Andion Fernandez, soprano; Cristina Akerman-Gonzaga, mezzo soprano; Francisco Aseniero, tenor; Gamaliel Viray, baritone; Emmanuel Gregorio, bass-baritone; and Jonathan Velasco, bass-baritone.
Guest conductor was Julian Quirit, with the Philippine Philharmonic Orchestra.
Gonzaga recalled his meeting with Placido Domingo, as told to Pablo Tariman in Panorama.
It was while singing Rigoletto in Munich that he met the King of Opera Placido Domingo who mistook him for a Mexican. He recalls that incident: "I was taking off my make-up after the performance in a dressing room when I heard a gentle rap on the door. A voice went through in Spanish, 'Could a countryman of yours come in?'
"When I opened the door, there stood Placido Domingo. I was tongue-tied for a while and didn't know what to say. And he said, 'You are Mexican, aren't you?' I said I am Filipino. 'That's fantastic.' Domingo blurted out and he introduced me to his son, Placido Domingo Jr."
One bit of coincidence surprised Domingo when Gonzaga told him: "Did you know that I was in the chorus when you sang Canio (Pagliacci) in Curtis many years ago?" Domingo countered with "Isn't that something?"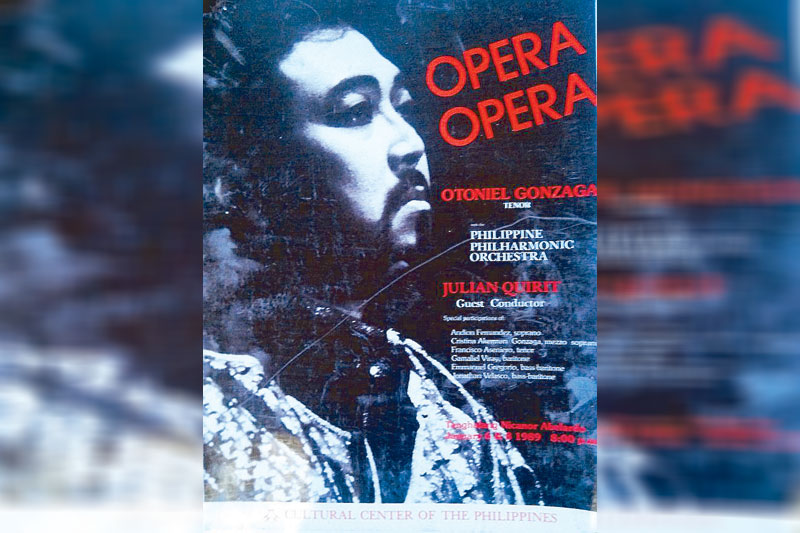 A month later, he received a letter from Domingo's New York agent who helped him arrange an audition with Herbert von Karajan who would conduct him in the coming Salzburg Festival production of Tosca. Three months after that meeting in Munich, Gonzaga and Domingo met again in New York with the latter conducting Romeo and Juliet. RKC