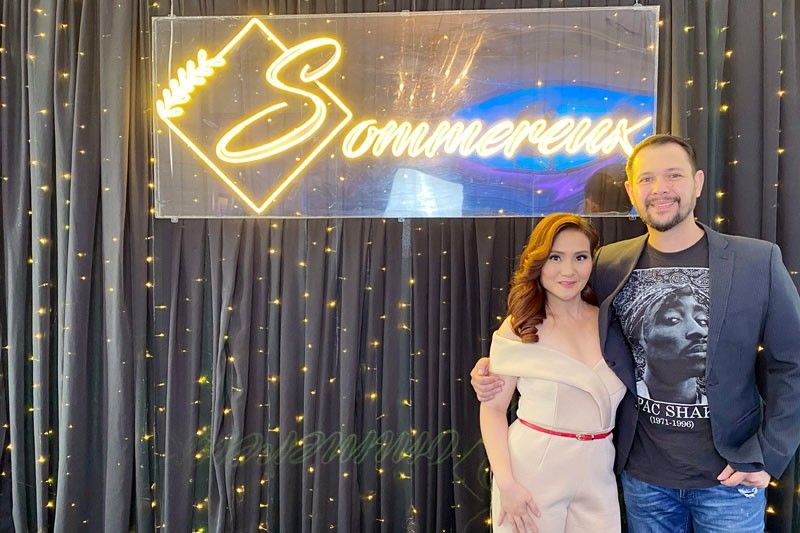 Gladys Reyes and husband Christopher Roxas during last Thursday's launch of Sommereux (a catering service for events) at Regal Events Place…
Gladys & Chris share same passion
FUNFARE
-
Ricky Lo
(The Philippine Star) - February 22, 2020 - 12:00am
With their Estela Restaurant, Bar & Lounge (in the vicinity of Sta. Lucia Mall in Cainta, Rizal) doing very well (serving comfort/Filipino food), Gladys Reyes and her husband Christopher Roxas were inspired to branch out to catering events, calling their new conjugal venture simply Sommereux (surname of Chris whose real name is Jean-Christophe Sommereux).
"Chris and I share the same passion for food," said Gladys. "My husband is French and I am Kapampangan, and we are associated with delightful cuisine and distinct service."
Chris is a chef and entrepreneur fascinated with the unbounded possibilities of different cuisines. He has undergone several culinary training experiences here and abroad. His passion to create fusions on food led him to embark on the food business.
Sommereux (So-Me-Ru) was launched in style last Thursday afternoon at the Regal Events Place (on #36 Valencia St., Quezon City), complete with a black-tied welcome team and equally formally-clad courteous waiters who served tummy-fillers to guests seated at a long presidential table set up like in a classy (read: social) event.
It felt like a "dress rehearsal" of what clients can expect from Sommereux, including the gustatory delights laid out (a buffet table was put up at the other side of the venue), to wit:
• Grazing Table — Hams, Sausages, Salami, Cheese, Tarts, Crostinis, Breads, Chocolate Rolls, Pretzels and Fresh Fruits;
• Potato Leek Soup — A thick soup of pureed potatoes and leeks, infused with herbs in chicken stock;
• Linguini Carbonara with Pancetta Lardons — An Italian pasta dish using mushrooms au jus, cream and milk topped with Parmesan cheese and pancetta lardons;
• Seafood Symphony — A symphony of finest prawn and salmon brochettes with cherry tomatoes and onions;
• Braised Short Ribs with Red Wine Reduction — Seared short ribs slowly braised in red wine until tender, topped on mashed potato;
• Chicken Au Gratin — Breast chicken fillet dredged in bread flour and topped with spinach and béchamel sauce;
• Sides — Mashed Potato (classic pureed potato infused with herb, milk and butter); Moussaka (Chris Roxas' version of Greek Moussaka using layers of aubergine [eggplant] and lentils and potato with tomato and béchamel sauce); and Steamed Rice.
• Desserts — Red Velvet (a cake with cream cheese frosting, fluffy, soft and buttery, and with moist velvety texture; Crème Brulee (also known as burnt cream, a dessert consisting of a rich custard base topped with caramelized sugar; and Tiramisu (a coffee-flavored Italian dessert, the Sommereux version of layered cake and cream).
If those items don't make you salivate, I don't know what will. That's just to give you a preview of what Sommereux has to offer…taglined Savoring Perfect Moments (inspired by Gladys' long-running show MOMents on NET 25).
(For inquiries, call 02-7964-3845 or 0917-1923242. You can also check out www.sommereux.com or @sommereuxcatering on Facebook/Instagram.)
Carmi is fancy-free and happily single
Aside from Gladys and Chris' close movie writer-friends, also present at the event was Gladys' BFF (Best Friends Forever) Carmi Martin who led the welcome prayer. You guessed it: Carmi is a devout Christian and at 50-something, fancy-free and happily single. If there's "married forever" in the case of Gladys and Chris, with Carmi it's "single-blessed forever."
Said Carmi, "It's my choice. I am devoting my life to serving the Lord."
Confessing that she has been disappointed in love many times, Carmi has found bliss in solitude (read: alone but not lonely). She lives with her mom, her sister and her four dogs ("Mga anak ko," said Carmi).
"Talagang may itinakda ang Diyos na mga taong mayroong partner sa buhay at mayroon ding nagsha-shine for being single, at isa na ako dyan."
Not that Carmi was wanting in suitors (she has had several).
"One lasted for seven years, another for five years and still another for three years and a half. None of them worked. Some of them were not the marrying type while some of those willing to marry me ay hindi ko naman type. No spark, so to speak. So, I guess, I am not meant to be married."
Her shortest romance (and the only one from showbiz) was with Apa Ongpin.
"Only a few months lang," said Carmi, "but it was one of the best romances I ever had."
Carmi was launched decades ago as one of Dolphy's Angels, together with Yehlen Catral (now a lawyer), Liz Alindogan (now into her second, very happy marriage) and Anna Marie Gutierrez (who married a foreigner while based in New York City and rumored to have passed away).
Today, Carmi is among the few active, in-demand veteran actresses, busy with the ABS-CBN shows Home Sweetie Home and (the forthcoming) Burado, and three movies (one with Vhong Navarro and Pia Wurtzbach, another one with Roderick Paulate and the sequel to the hit comedy Panti Sisters).
As Carmi aptly put it, "I'm just enjoying it."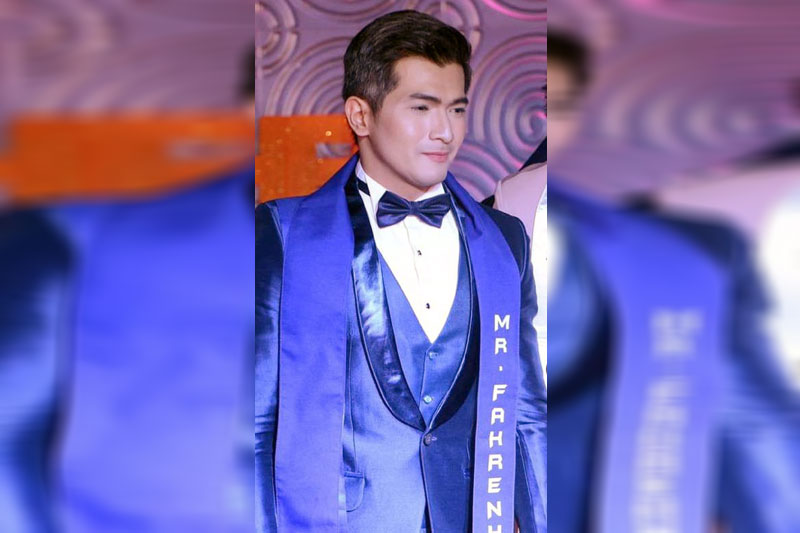 What's up?
Lennard Kodie Macayan II (photo), 30, an account manager from Quezon City, was hailed as 2020 Mr. Gay World Philippines and was named Best in National Costume and Best in Formal Wear. He defeated 14 other aspirants during the finals held at Fahrenheit Café & Fitness Center in Quezon City on Feb. 9. Lennard succeeded last year's titleholder Janjep Carlos, also the 2019 Mr. Gay World winner. He received P50,000 cash prize and will aim for a back-to-back win when he competes in the 2020 Mr. Gay World contest set to be held in Knysna, South Africa, April 27 - May 6.
Lennard was It's Showtime's I Am Pogay wildcard finalist in 2014 and second runner-up in Fahrenheit Look of the Year in 2018. — Celso de Guzman Caparas
Two Philippine films were among the 33 foreign film projects chosen by the 18th Hong Kong - Asia Film Financing Forum, namely: Some Nights I Feel Like Walking by Petersen Vargas and Zsazsa Zaturnnah vs. The Amazonitas of Planet X by Avid Liongoren.
Also written by Vargas, Some Nights I Feel Like Walking is the story of a rich teenage runaway who finds belonging in a band of street hustlers as he joins them on a road trip to fulfill their dead friend's final wish: to go home. The film, co-produced by Alemberg Ang and Jade Francis Castro under VY/AC Productions, won the Grand Prize in the 3rd Southeast Asian Fiction Film Lab in Bangkok, Thailand and was selected in the 17th Locarno Film Festival's Open Doors Hub Program, both last year.
(For more updates, photos and videos, visit www.philstar.com/funfare or follow me on Instagram @therealrickylo.)