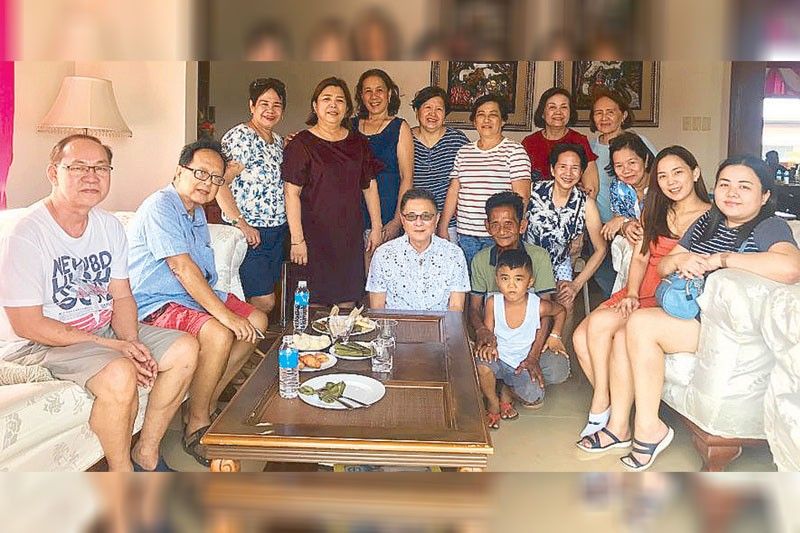 Same group of Navasnons sharing loaded buffet tables in the houses of Vice Mayor Minda and Jose Tan
Kainserye in Waray country
FUNFARE
-
Ricky Lo
(The Philippine Star) - February 13, 2020 - 12:00am
When you are a Navasnon who goes home once a year purposely to join the celebration of the Feast of Our Lady of Nativity, you remember to bring two things: a full wallet and an empty tummy.
Relatives to the third (even fourth) degree greet you an advance Merry Christmas (and you know what that means) even if it's only the 8th of September, birthday of the Virgin Mary celebrated not only in Las Navas, Northern Samar, but also in Calbayog City, Western Samar (where the Fuas, our relatives on the maternal side are from, and whose prominent resident is director Chito Roño) and Borongan City, Eastern Samar (the hometown of Aster Amoyo and Boy Abunda whose sister Maria Fe Abunda is the province's incumbent congresswoman).
The envelopes, please — and you know who the "winners" are, hehe!!! Maupay gud!
That's why even if they want to, family members and friends in the three places cannot possibly be present on the day of the two other fiestas…unless they make a quick "mutual visits" the day before (bisperas).
Starting on "the day before (the main event)," you are swamped with invitations to have breakfast in one house, brunch in another house, lunch in another house, merienda in another house, dinner in another house and, if there's spare space in your tummy, what about a midnight snack in yet another house?
There are more invitations on feast day (Sept. 8), pre-sent the day before, and the same kainserye usually kicks off right after the misa cantada concelebrated by Bishop Emmanuel Trance (D.D. Catarman) with a dozen priests as "servers." By this time, you are familiar with the tummy-fillers laid out on the buffet table of every house ­— morcon, meatballs, pansit, embutido, fish (served in various ways), fresh lumpia and the ubiquitous lechon…name it and it is there!... topped by an array of "guilty pleasures" like leche flan, gelatin, cakes, fruit salads, piniato (rice crispies), puto, sinarungsong (ask your Waray friend what it is!), kinagud (same), etc.
As you take the long and winding road from Las Navas to Tacloban City for the PAL flight back to Manila, you burp and burp, promising to go on a crash diet (fasting!) for at least a week! (Trivia: along the way, make a stop in Jiabong town, the tahong capital of Samar, and in Calbiga for Waray delicacies as pasalubong for your city-residing friends and relatives.)
Make a stop at the Saints Peter and Paul Cathedral in Calbayog City to light candles. If you have time, ask your driver to take a detour to Borongan City and pray at the Cathedral of the Nativity of the Blessed Virgin Mary. Don't forget to take pictures at the Balangiga town with the famous Bells of Balangiga as background before continuing on the road trip to Tacloban, passing by Pinabacdao (hometown of Tom Rodriguez) and Catbalogan City (hometown of Tessie Tomas and Bibeth Orteza).
Crossing the kilometric San Juanico Bridge, you assess the brief but "fruitful" homecoming and what do you end up with? Yes, an empty wallet and a full stomach!
(E-mail reactions at rickylophilstar@gmail.com. For more updates, photos and videos, visit www.philstar.com/funfare or follow me on Instagram @therealrickylo.)