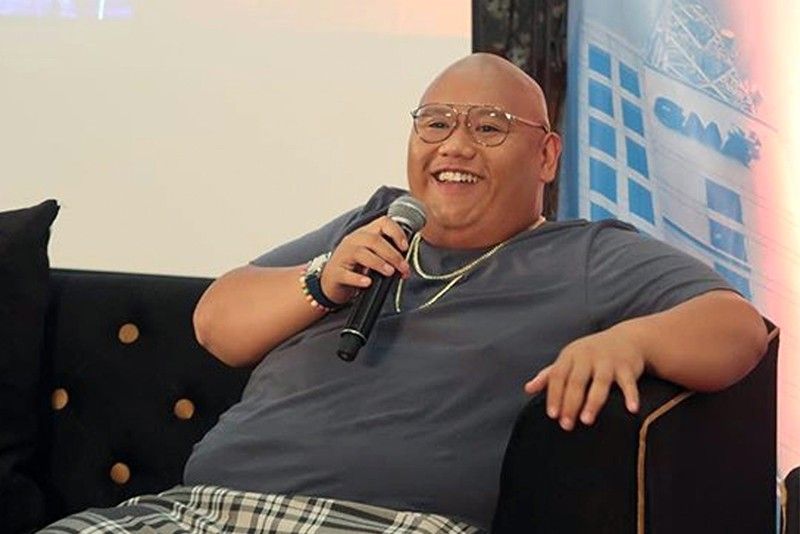 Pinoy actor Jacob Batalon, who plays Spider-Man's sidekick Ned Leeds, was in the Philippines for barely 24 hours as part of Sony's Spider-Man: Far From Home Asian tour. He's shown during an interview with GMA which was followed by a brief fans' meet.
Never imagined he would be in a Spider-Man movie
FUNFARE
-
Ricky Lo
(The Philippine Star) - September 23, 2019 - 12:00am
Does Jacob Batalon throw his weight around?
No, he doesn't. Instead, he impresses people not with his overwhelming presence but with his "lightness" (read: funny and friendly).
Jacob, 23, is the Pinoy actor making a name in Hollywood as the sidekick of Peter Parker/Spider-Man, first introduced in Spider-Man: Homecoming, the 2017 outing of the superhero played by Tom Holland (coming after Tobey Maguire and Andrew Garfield) on his debut in the MCU (Marvel Cinematic Universe), followed by Spider-Man: Far From Home in which Jacob reprises his Ned Leeds character.
One good look at Jacob and it was easy to see that he has grown (and how!) considerably since June 2017 when The STAR did a one-on-one with him during the Homecoming junket in Singapore. Jacob was here for barely 24 hours (arriving on Friday and going back to the US on Saturday) as part of the Far From Home Asian tour spearheaded by Sony which has just acquired the rights to the Spider-Man franchise. GMA, the official media partner of Sony, hosted a Jacob fans' meet after a series of interviews capped by 24 Oras that served Jacob a huge plateful of Filipino goodies (puto bumbong, bibingka with salted egg, pandesal etc.) which he lapped up with gusto (yummy, burp-burp!!!).
In a brief interview, Jacob told The STAR that it was his second visit to the Philippines and he hardly remembered the first time when he was only four years old. "Definitely," he smiled, "I don't remember much."
It's a pity that he didn't have enough time. Otherwise, he admitted, "I would have wanted to go to the beaches and hundred different islands, something like that, that the country is famous for."
Well, maybe next time? Although Jacob didn't say when that would be.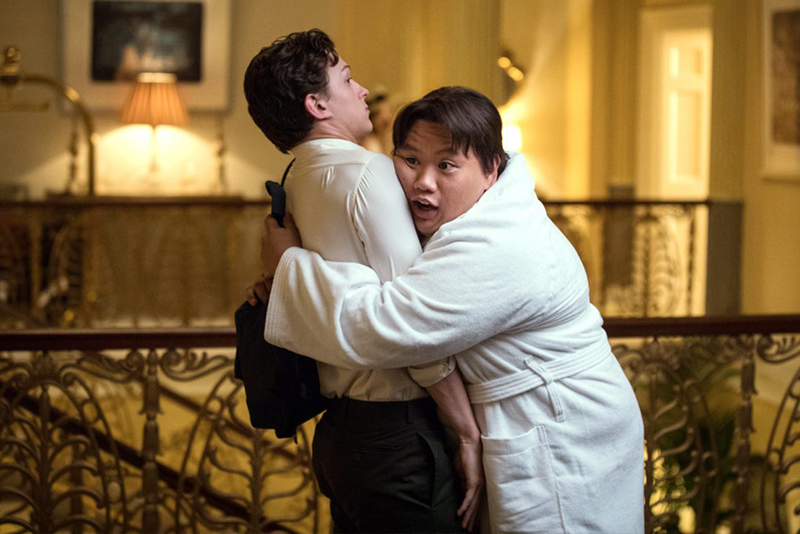 Jacob with Tom Holland in the 2019 Spider-Man: Far From Home.
In a 2017 interview, Jacob said that he comes from a close Filipino family in a typical Filipino home, "and we watch a lot of Filipino shows on cable TV and we do a lot of karaoke" …so did that make him feel a certain affinity to his parents' homeland?
"Yeah. You know, for the most part, it's a really cool thing to have Filipinos on TV because we are not represented in the media that much. I think it's great to have our own outlet."
Born and raised in Hawaii by Filipino parents, Jacob graduated overnight from one small role (in North Woods, 2016) to a big break in Spider-Man.
"The gravity of it didn't sink in until we went to Comic-Con last year (2016)," he admitted in that interview. "During that Comic-Con, I saw how much fans love Spider-Man; they just go crazy for Tom."
Describing his character, Jacob said, "Ned is very sweet and very genuine. You could even say that he's somewhat nerdy. He loves technology, he's super-duper smart. The only thing he wants is to be Peter's right-hand man, so he feels frustrated when he feels that Peter is getting too cool for him, like he's losing somebody very important to him. Finally, Ned learns about Peter's secret and it's cool having Spider-Man as his best friend again."
He never imagined that he would be in a Spider-Man movie.
"Uhm, you know, in any profession, you kind of imagine yourself at the very top of it. While I am not at the top of my profession per se, I think that I am in a very good spot. I've always imagined myself doing well whatever I did. And being in this film really, really is a dream come true."
As a kid, Jacob recalled that the first superhero movie that he watched was Tobey Maguire's Spider-Man.
"That was a big part of my childhood. I can't believe that I am now a part of building that story. I have come full circle and it feels pretty crazy. I've always had this particular interest in superheroes and see how they look like. Before, I thought superheroes were superheroes all the time and they never really had another life."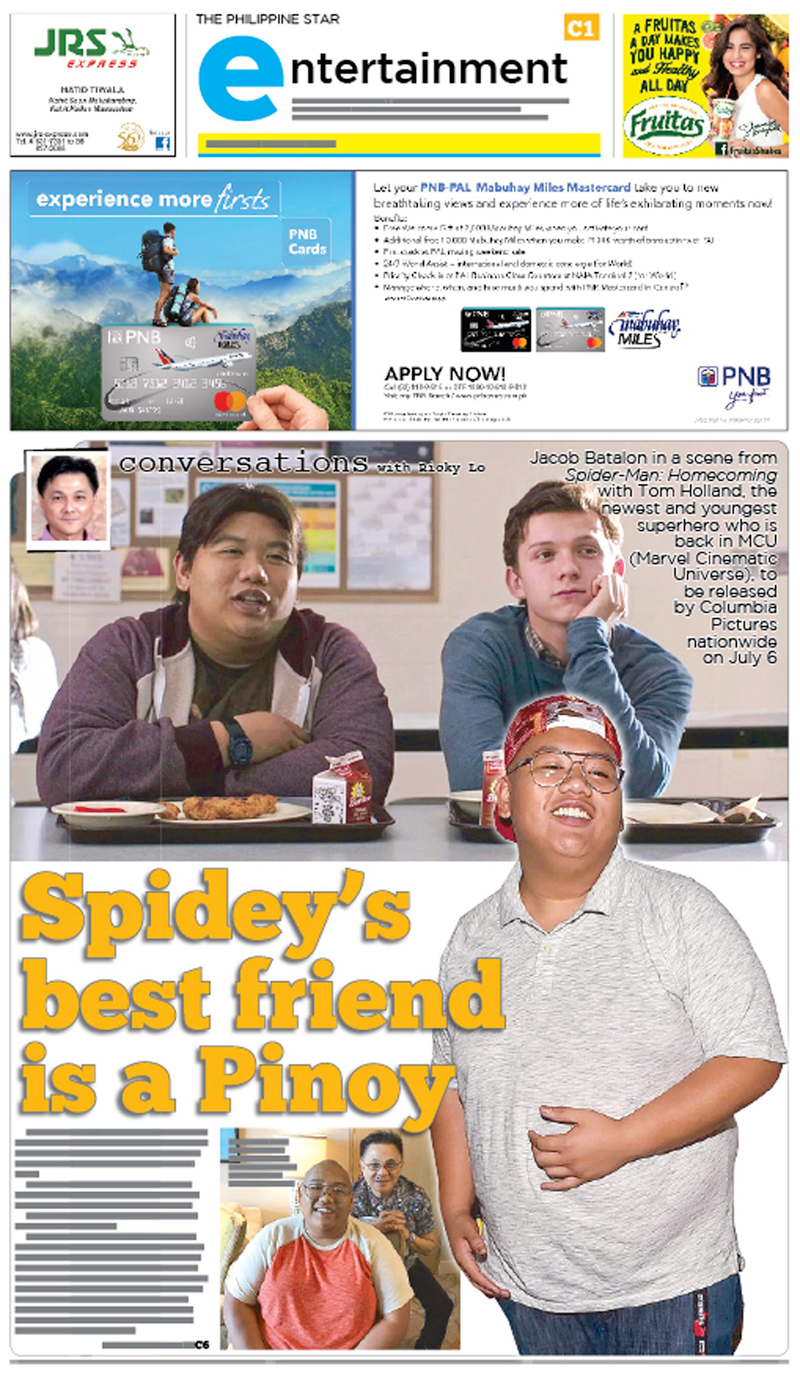 A copy of The STAR's 2017 interview with Jacob during the Spider-Man junket in Singapore.
Jacob got the plum after doing a self-taped audition set by his manager at that time, beating dozens of other aspirants.
"After two weeks, they gave me a callback for a screen test with Tom. I went to Burbank in L.A. and did the test with Tom. After two months and a half of waiting, I finally got a call that was the moment that changed my life. They liked me and they took a chance on me."
Asked if his being Asian helped him bag the role, Jacob (still in that 2017 interview) said, "That was regardless of nationality or race. I like to think that our director, Jon Watts, didn't choose the people who looked right for the role, he chose the people who were right for the role."
Although a pure Filipino (both parents are Filipino), Jacob doesn't speak Tagalog even at home, he noted, "most everybody is speaking in Tagalog. But I can understand it as if it's English." He has a brother and a sister from his mother's side, and a brother and two sisters from his father's. He studied in a Catholic school in Oahu and went to a film school in New York.
"Growing up, I wanted to be a musician. As I've said, we are a typical Filipino family that loves to sing. My mom was a typical Filipino mom. If your kid can sing, let him go up the stage and sing. I would sing Elvis Presley songs. As a kid, that would mortify me. But I think that was how I got over my fear of performing before an audience."
And how is he like Ned Leeds?
"I like Ned Leeds. I love the character so much. He's a very new character in the MCU. I think he's a very fresh take on people in the superhero world. Some superheroes crack under pressure; and Ned Leeds, who is not a superhero, doesn't."
In this current interview, Jacob was asked what his next project is.
"There's this film called Let It Snow that's gonna come out on Netflix on Nov. 8 I believe. I'm doing something in Vancouver next month but I can't really speak on that. That should be an interesting project. Right now, I'm pretty booked through November. I'm really happy with what's going on. I'm so happy that I got to squeeze this Asian trip. It was really cool to be able to come back to the Philippines so randomly like this."
Oh yes, Jacob did know a Tagalog word or two such as kuya and salamat which he mentioned to thank his Filipino fans for supporting him.
"I wouldn't be here without you," he said.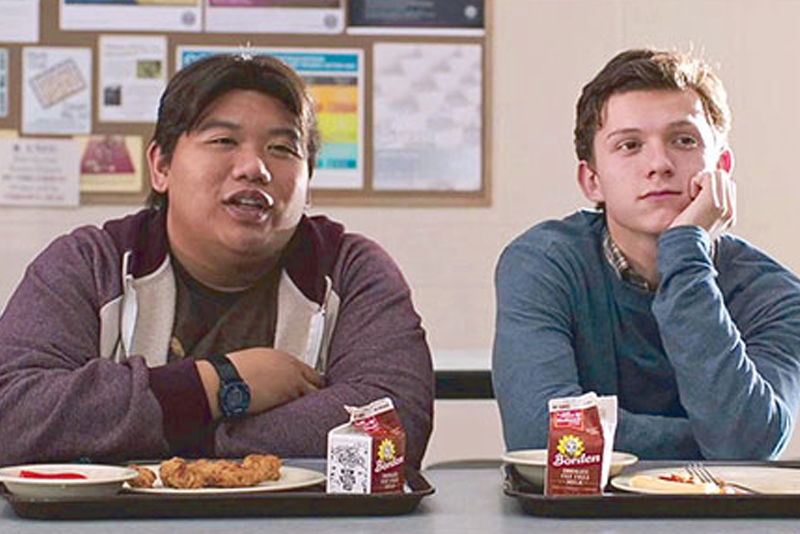 In the 2017 Spider-Man: Homecoming.
* * *
(E-mail reactions at rickylophilstar@gmail.com. For more updates, photos and videos, visit www.philstar.com/funfare or follow me on Instagram @therealrickylo.)