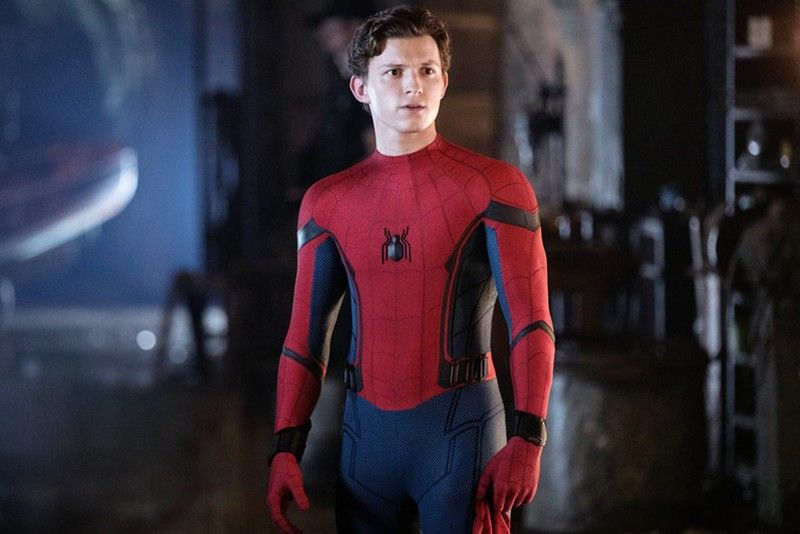 Tom Holland as Spider-Man, a superhero integral to modern pop culture.
Sony ousts Spider-Man out of the MCU
MANILA, Philippines — Steeped in semi-centennial mythology, two decades on the silver screen and an accumulated $6.3B in box-office receipts, Spider-Man is integral to modern pop culture. The character's recent run in the Marvel Cinematic Universe (MCU) had set up a prominent role for him in the franchise's future, but an unexpected breakdown between Sony and Disney (which owns Marvel Entertainment) on Aug. 20 leaves an uncertain future for the beloved character.
Sony had handed creative control of Spider-Man to Marvel's Kevin Feige while retaining the films' distribution rights and all the profits. In light of the lucrative financial success of the MCU Spider-Man (Far From Home is Sony's highest grossing picture of all time), Disney proposed a 50-50 profit-sharing deal. Sony refused and will likely haul back their flagship property.
What's most concerning is Sony's lack of understanding for the Spider-Man character. Studio interference largely undermined Sam Raimi's conclusion to his iconic Spider-Man trilogy, films that were quintessential in reintroducing mainstream audiences to the superhero film after Joel Schumacher's slapstick Batman films butchered the genre. Packed with heart, Raimi's films explored Peter Parker's struggles more than bombastic action set pieces. Things turned south when Sony studio executives pushed Raimi to include a third villain, Venom, into Spider-Man 3. Sony then inexplicably rushed production, dooming the film for blunderbuss tone and poor character choices (including Peter Parker's dancing).
After downing Raimi's trilogy, Sony rebooted the franchise as The Amazing Spider-Man in attempts to mimic the MCU. To say this franchise was burdened by exposition would be an understatement; Sony took all characters they had rights to and threw them on screen, essentially teasing a skyscraper without the foundations. It's ironic that after three studio-mandated villains sunk Raimi's franchise, Sony somehow decided it was a good idea to force three studio-mandated villains into Amazing Spider-Man 2. Albert Einstein once described insanity as "doing the same thing over and over again and expecting different results."
Sony is currently working on another cinematic universe, this time around Venom. The following quote actually made it to the film's theatrical cut: "You will be this armless, legless, faceless thing… like a turd… in the wind." It's quite amazing to think that someone could write this, film this, and still think it's a good idea. One can only hope (cautiously) that Sony has learned from its mistakes because audiences deserve good Spider-Man films.
(E-mail thoughts and reactions to lanztan68@gmail.com. For more, follow me on Twitter @LanzAaronGTan1.)