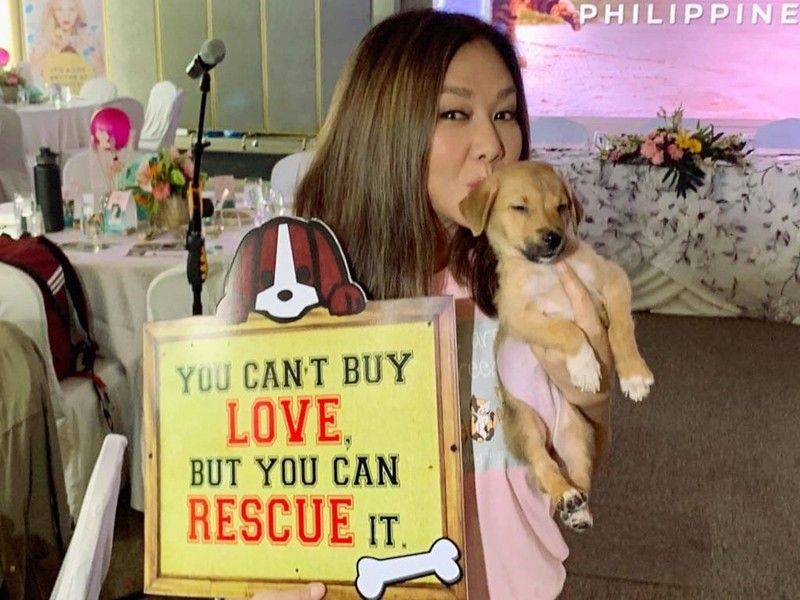 Stars in the Philippines' 1st International Homeless Animals Day
Chuck Gomez
(The Philippine Star) - August 25, 2019 - 12:00am
MANILA, Philippines — Celebrities, animal advocates and local government officials recently celebrated the Philippines' very first International Homeless Animals Day.
The historic celebration united animal lovers and animal welfare advocates to continue efforts for street animals and abandoned dogs and cats to be rescued, rehabilitated and rehomed or adopted under the care of loving and responsible owners.
Kapamilya and Kapuso stars came together for the cause. Korina Sanchez-Roxas, Gretchen Fullido, Kathryn Bernando, Coco Martin, Piolo Pascual, Janella Salvador, Elisse Joson, Mccoy de Leon, Shyr Valdez, Carla Abellana, Kris Bernal, Bing Loyzaga and Pauline Mendoza, among many others, all stood united in support of the advocacy.
Everyone who attended were in unison that everyone must focus on the regulation on how animal pounds are being run and how to responsibly care for animals.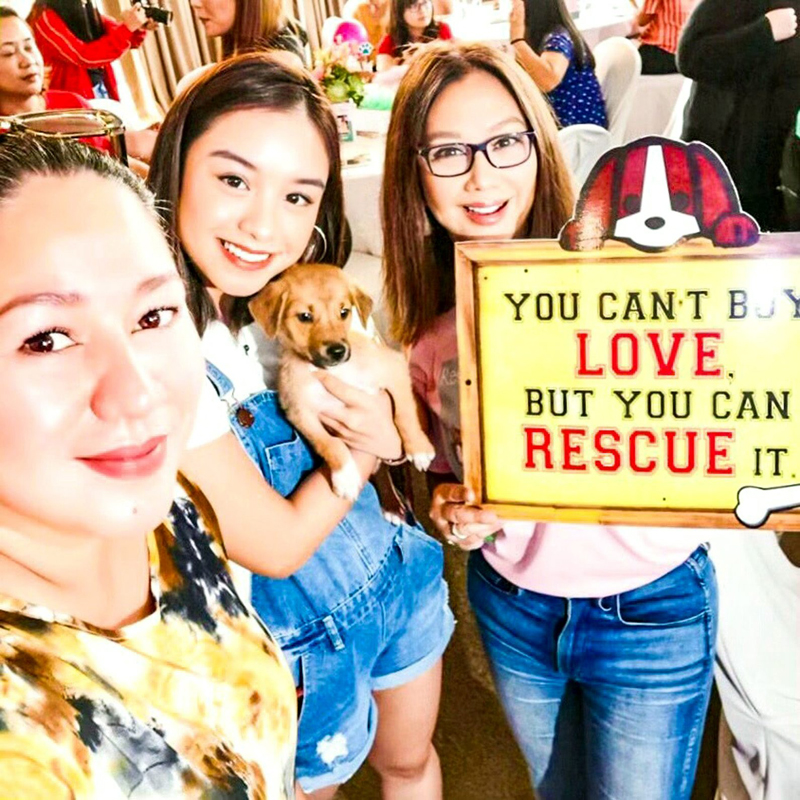 ...With Shyr Valdez and Pauline Mendoza...
"We need to touch the hearts of people because every dog is man's best friend. Dogs have feelings as they have the capacity to love and they are intelligent creatures. Why would people eat and hurt them? You don't eat your best friend and we're hoping this will be an eye-opener," says Korina. "We can hope for the best, because the laws and policies here in the Philippines on how to treat street animals like dogs and cats are not yet that firm and solid. A lot of people are still hurting animals and worse, there are still people who eat dogs, and that is illegal."
Also present in the event was Probinsyano Partylist Rep. Ronnie Ong who plans to call for a committee hearing to further strengthen animal welfare law. Ong left the event with a his newly adopted rescued AsPin named Coco.
Hero dog and international star Kabang was a special guest in the event. Kabang paved the way for a fundraiser for another rescued AsPin named Prince — a victim of human cruelty and neglect.
Last June, Manila Mayor Isko Moreno received AsPins Kabang and Prince in Manila City Hall and announced that he will have all street animals in Manila neutered for free, and he plans to build a complex that will house stray animals in Manila.
"Truly, the only way we can solve this long standing problem of dog and cat overpopulation and then human cruelty towards these poor animals is to spay/neuter everything in sight, not to hurt and kill them," everyone in attendance agreed.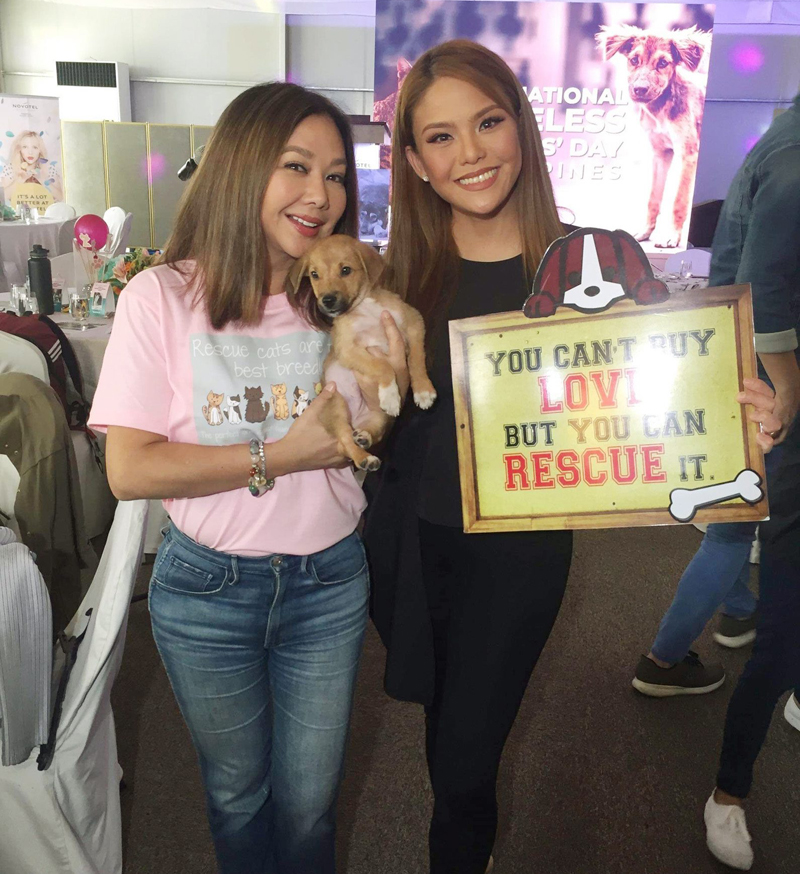 ...and with Gretchen Fullido
It is the objective and dream of animal welfare groups for every local government in the country to be "no-kill" zones for every street animal, to educate every Filipino to treat animals with kindness and be responsible pet owners.
"It's very sad because even with existing laws, many local government units do not impose and apply. Dogs and cats are still being slaughtered in pounds in such inhumane ways," says Korina. "We are hoping that everyone can be kinder to poor and voiceless animals. We need to follow and enforce the law and go after slaughter houses. We are also hoping for individuals to rescue, rehabilitate, adopt and foster animals. I am happy that here in the Philippines, we are slowly becoming more dog and cat friendly. There are more shelters in some cities now that are no-kill. One day, we can be like other countries such as in Holland where there are zero street animals without having to abuse, hurt or kill any of them."