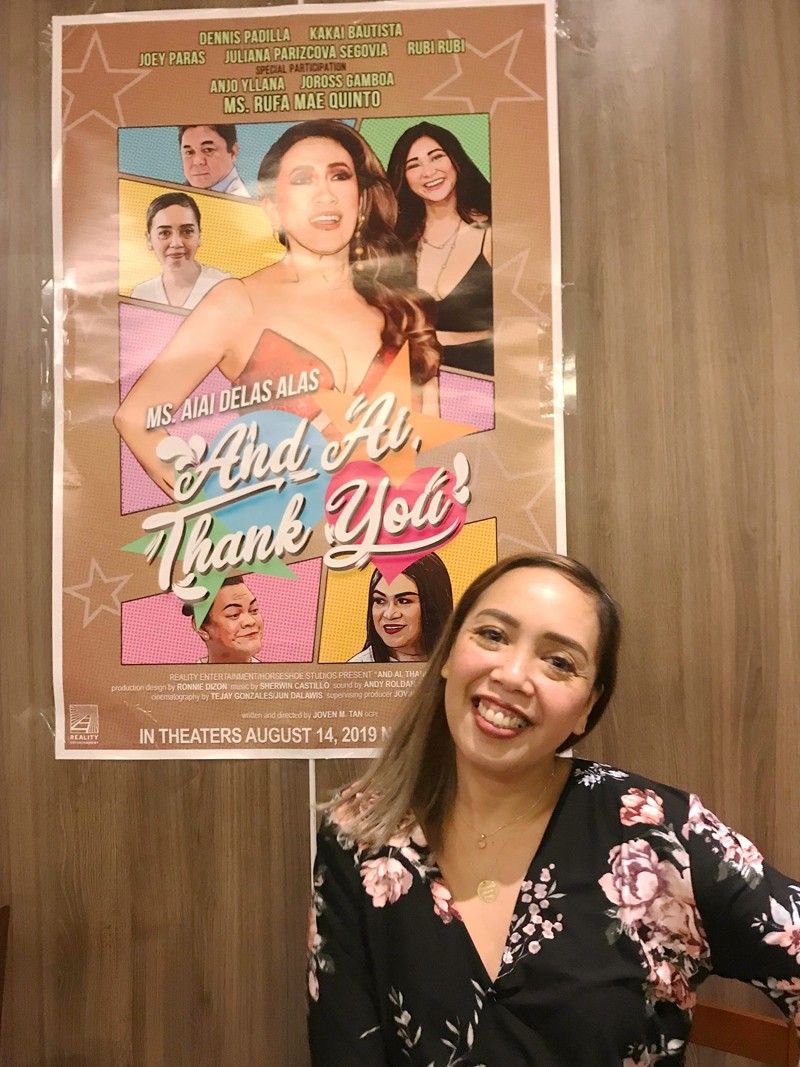 Kakai Bautista is in the cast of And Ai, Thank You!, showing nationwide starting tomorrow, Aug. 14: I jump the gun on them; when things go wrong, I say, 'Bye, who you?'
Kakai has mastered the art of 'ghosting'
FUNFARE
-
Ricky Lo
(The Philippine Star) - August 13, 2019 - 12:00am
Curtain-raisers: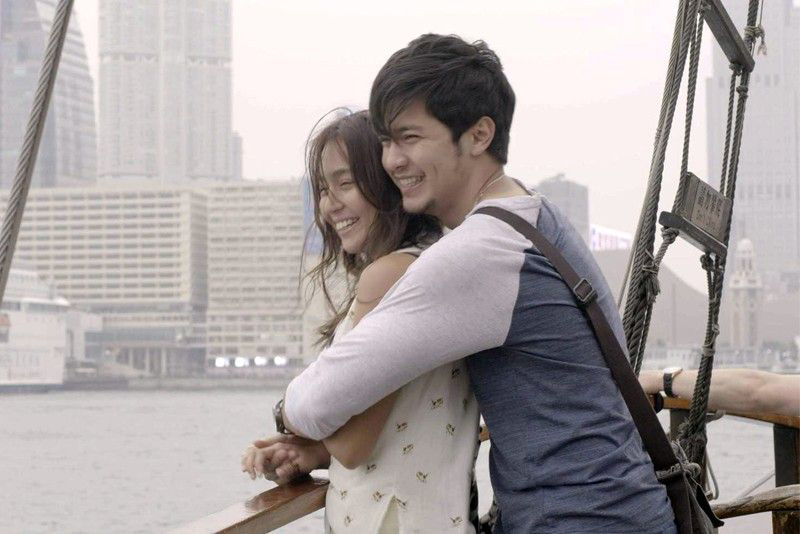 Kathryn Bernardo and Alden Richards
?As of Saturday, Aug. 10, Hello, Love, Goodbye, the landmark team-up of Kathryn Bernardo and Alden Richards has grossed P444,318,951.19. That's only the local theater earnings, excluding those from block screenings. The movie is drawing big crowds abroad. In the long run, HLG is predicted to equal, if not surpass, the P900M-plus gross of The Hows Of Us starring Kathryn and boyfriend Daniel Padilla and…to dislodge it as the all-time local box-office hit?
? Anytime now, an inactive actor-politician will be a father again, this time to the baby of a non-showbiz girl who happens to be a staff member of the actor-politician's off-and-on actress-girlfriend. The man is generous and a good provider. According to Funfare's DPA, he has given the girl a house. The man is legally free and so is the girl.
? Could it be true that a controversial director is offering the peace pipe to an actor with whom he engaged in an ugly word war? Well and good, after all they did something beautiful together, something that will be remembered for a long, long time, didn't they?
* * *
Did you know that long before the word "ghosting" became a part of the millennial vocabulary, comedienne Kakai Bautista has already been practicing it? (By now, you should know that "ghosting" means you simply disappear from the life of somebody, whether a loved one or what, just a like a ghost.)
"I've never been 'ghosted'," Kakai proudly told Funfare, at the risk of making bashers' eyebrows soar to high heavens, during an interview after the presscon for And Ai, Thank You!, the Ai-Ai delas Alas starrer directed by Joven Tan which is opening nationwide starting tomorrow, Aug. 14. "I jump the gun on them, so ako ang nang-go-'ghost'."
Kakai's "ghosting" targets could be a crush, a friend whom she has stopped trusting or just anybody who crosses her path.
"I pretend that they don't exist," she said. "Ganoon ka-simple. I can be a stalker sa men but the moment I feel na hindi na okey, inuunahan ko na…you know, bye! Who you? As a friend, I am selosa and possessive, and I can be controlling. May pagka-maldita ako, hahaha!!!"
Happily, Kakai doesn't meddle in the Bea-Gerald-Julia brouhaha unlike the legions of sawsaweros and sawsaweras who have nothing better to do or are being afflicted with the KSP (Kulang Sa Pansin) virus.
Loveless for more than seven years now, Kakai admitted having been affected by the bashing she got for being (feeling?) close to Thai actor Mario Maurer when they did the 2012 rom-com Suddenly, It's Magic (with Erich Gonzales). She was accused of being ilusyonada.
"I almost quit, kasi sobra ang bashing na ginawa sa akin."
All she said was Mario was a friend, and there was nothing romantic between them, so what's wrong with that? Suspected to have been behind the bashing were some people around Mario.
"Hindi ganoon si Mario," insisted Kakai. "I know him to be nice and friendly; mabait siya. As far as I am concerned, friend ko pa rin siya."
The same bashing happened when Kakai and Ahron Villena's friendship (also nothing romantic) was played up on social media.
"Some people mistake my sweetness for something else but I have learned not to be affected by criticism," Kakai was firm, not minding even if some people make fun of her physical appearance and tag her a Gilagid Diva. Fine with her. In fact, she uses that "title" to advantage.
Besides And Ai, Thank You!, Kakai is also in two movies currently showing, Family History and Hello, Love, Goodbye. She's also in the cast of the hit musical Rak of Aegis which is on its seventh extended run at the PETA Theater until Sept. 29.
It was while in high school in Los Baños, Laguna, when Kakai realized that she wanted to be in theater.
"I asked my mom's permission to attend an acting workshop pero ayaw niya. In college, again I asked her permission to audition pero ayaw pa rin niya. She said that there was no money in theater. Kaya tumakas ako papuntang Maynila. It was Frannie Zamora who brought me to Manila. Hayun, sa theater din ang bagsak ko. That's life. Kahit iwas ka nang iwas if something is destined for you, it will come…lalapit at lalapit sa'yo."
At Gantimpala Theater (under Tony Espejo), Kakai was an apprentice, part of whose assignment was to mop the floor, clean the dishes and sew/repair costumes. Every apprentice goes through that. Soon, she began appearing in productions initially as part of the crowd.
Her most memorable experience was serving as wardrobe assistant for Lea Salonga during the staging of They're Playing Our Song (with Singaporean actors Michael Lee and Chris Pang as Lea's leading men). At that time, Lea had just done a successful performance as the first Kim in Miss Saigon.
"Naturally," recalled Kakai, "I was star struck. Lea is very humble. She doesn't make you feel that she's a big star. She knew that I wanted to sing, na mahilig ako kumanta. Lagi ko siyang kinakantahan habang inaayos ang costume niya, although I didn't know if she noticed it. One time, she heard me singing On The Wings of Love and she said, 'You can sing!' That was it!"
After playing teeny-weeny roles (part of the crowd, etc.), Kakai got her break in Sino Ka Ba, Jose Rizal? and then in Alikabok, both produced by Celeste Legaspi. It didn't take long before she crossed over to television and movies.
The breadwinner in the family (her mom and four siblings), Kakai has proven her mom wrong.
So how does her mom feel about her now?
"She's proud of me."
(E-mail reactions at rickylophilstar@gmail.com. For more updates, photos and videos, visit www.philstar.com/funfare or follow me on Instagram @therealrickylo.)