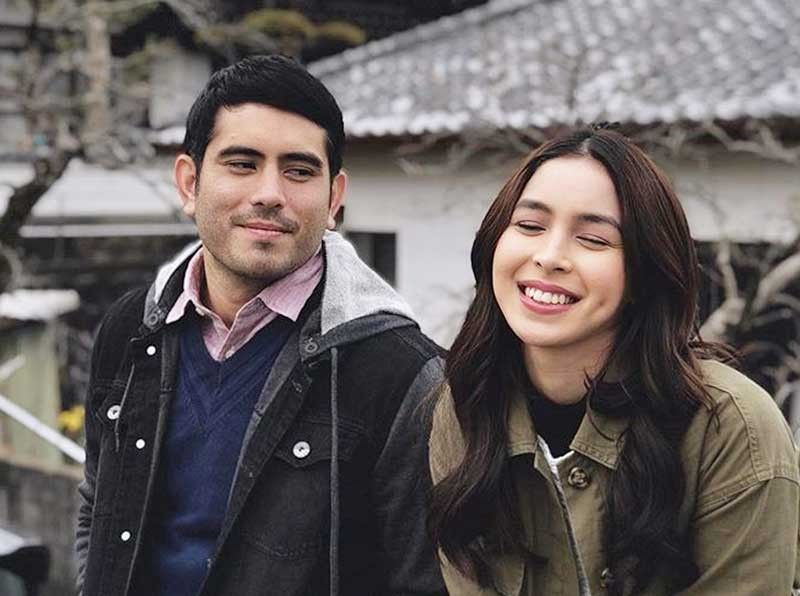 Gerald Anderson and Julia Barretto
Gerald admits courting Julia
FUNFARE
-
Ricky Lo
(The Philippine Star) - July 31, 2019 - 12:00am
This is the story of a boy and a girl, two right people who meet at the right place at the right time. The girl is going through "rough sailing" (may pinagdadaanan) with her boyfriend. The boy gives the impression that he and his girlfriend are okay (smooth sailing, that is). Away from their respective loves, they find themselves in a place conducive to "what-might-be." The boy willingly lends the girl his shoulder to cry on. Cry she does. And you know what happens next…
Is that the plot of Between Maybes, the recently shown Blacksheep movie starring Gerald Anderson and Julia Barretto?
No, it's not the story of Gerald and Julia's onscreen characters; it's the real story of how Gerald and Julia fell for each other while shooting the movie in Japan in the same manner that…remember?...John Lloyd Cruz and Angelica Panganiban found love in Vietnam while shooting the Kapamilya film 24/7 in Love?
The Funfare DPA (yes, it means Deep Penetration Agent, for the information of Maricel Laxa who was wondering what those initials meant) is chronicling the events to put in proper perspective the now much-talked-about Gerald-Julia love story that has caught the fancy of showbiz-watchers here and abroad.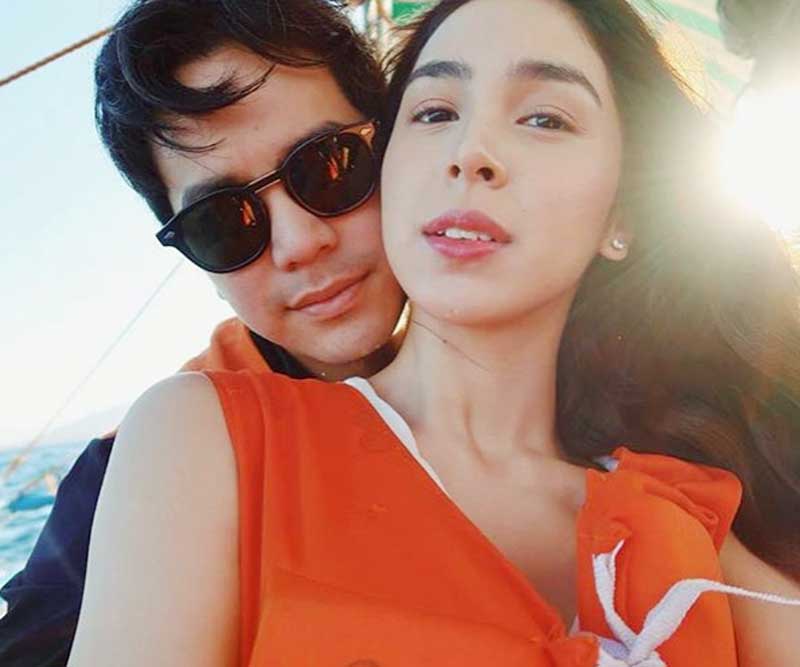 Julia Barretto and Joshua Garcia
"It's summer love," related the DPA who waxed romantic, "and it began to bloom amidst the ephemeral sakura (Cherry Blossoms). Obviously, after the shoot, the two stars didn't bid each other sayonara even as the sakura gently vanished as if into thin air."
As early as end of May, rumors circulated that there was a crack in Julia's relationship with Joshua Garcia and they would "jointly" confirm the rumor and that, despite the split-up, they have remained good friends (for the sake of their forthcoming movie Block Z?).
The whole thing turned messy when Gerald's girlfriend Bea Alonzo posted a cryptic message ("You can't make the same mistake twice, the second time you make it, it's not a mistake anymore, it's a choice. ENOUGH.") on her Instagram and that made the world feel for her.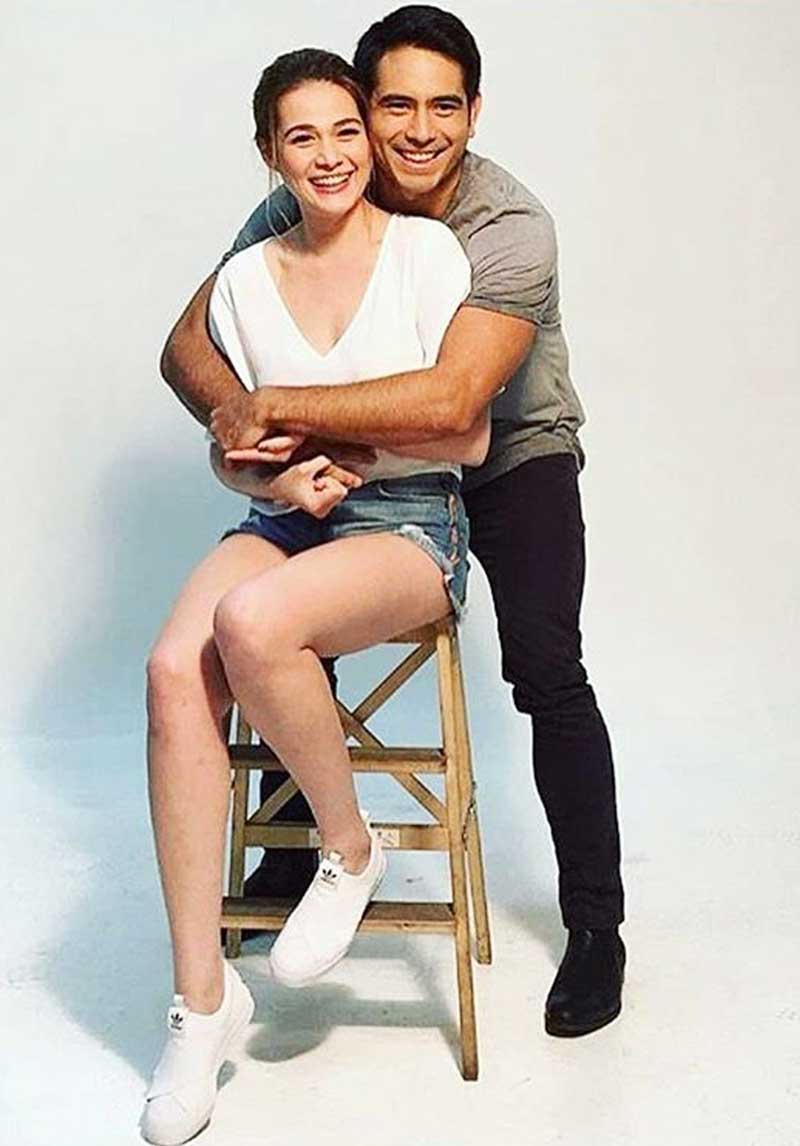 Bea Alonzo and Gerald Anderson.
While Gerald and Julia (and those around them) wisely kept mum on the matter, the DPA confirmed reports that when Julia's dad Dennis Padilla saw Gerald, he asked Gerald pointblank, "Are you courting my daughter?" And, according to the DPA, Gerald was man enough to say, "Yes." Did he insinuate that he and Bea have broken up?
There's a word that describes Bea's condition ­— yes, "blindsided." The new, millennial word for that is "ghosting," which means that all too suddenly your partner doesn't bother with you anymore and simply disappears like the…sakura?
Which brings us to Paulo Avelino, the sawsawero who got bashed when he posted, "Na-Bea Alonzo na ba kayo?," #ghosting. Keen observers said that Paulo should know "ghosting" very well since he's suspected of "ghosting" LJ Reyes, mother of his love son and now happy with Paolo Contis with whom she has a child. They tease Paulo with the derivative question: Na-LJ Reyes na ba kayo?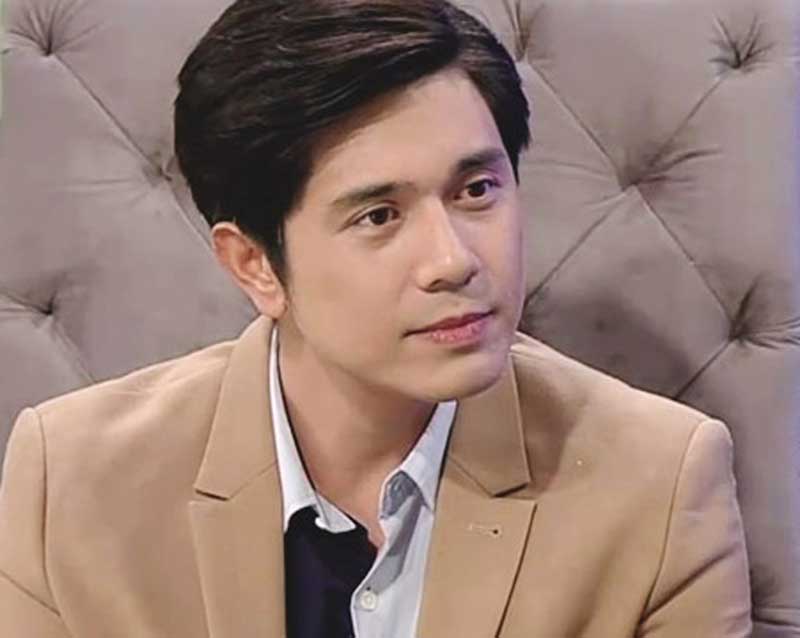 Paulo Avelino: The perfect defi nition of #ghosting.
Moral of the story? Look before you leap; open your eyes and ears before you open your mouth.
Meanwhile, Joshua has refrained from commenting on the Gerald-Julia issue.
"Why does Gerald attract women, younger and older (including two senior actresses)?" the DPA asked and proceeded to answer it herself, "because he's charming, nurturing, caring and is ever ready to offer his shoulder to cry on."
Let's face it: Gerald is showbiz's current lady killer!
* * *
Jessica's 'Polished Woman' web series wins award in the US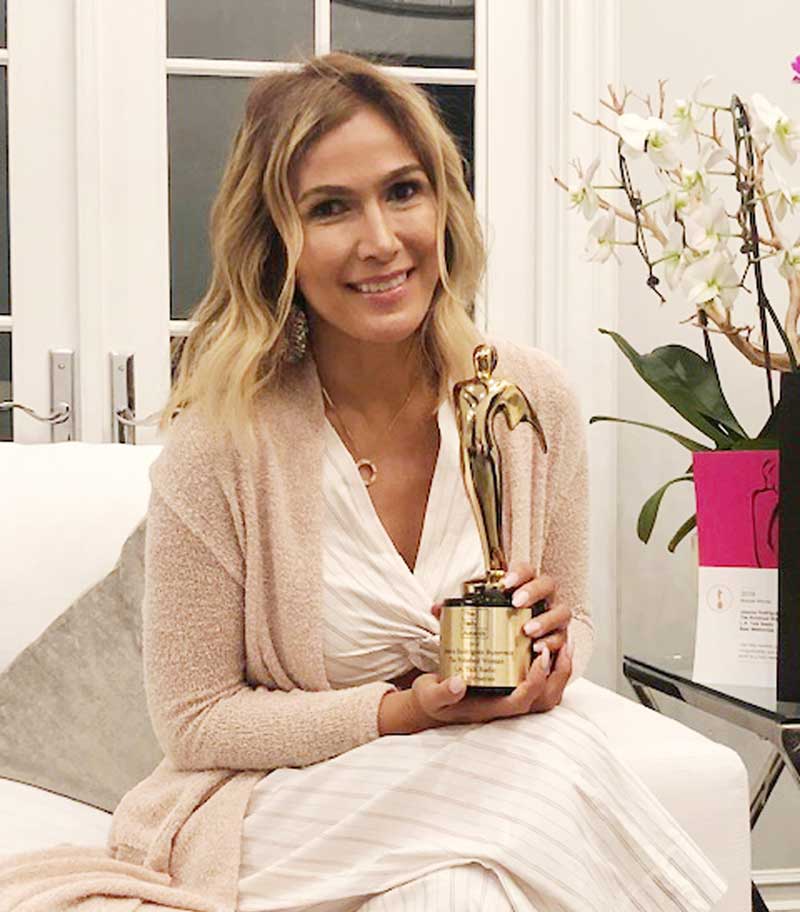 Jessica Rodriguez- Bunevacz: Making her mark in the US.
US-based celebrity and reality TV personality Jessica Rodriguez-Bunevacz's The Polished Woman, airing every Monday at 1 p.m. PST via http://www.latalkradio.com, won a Telly Award for Best Scripted Online Webseries recently.
Now on its 40th year, Telly Awards is a prestigious award-giving body that honors excellence in video and television across all screens and is judged by leaders from video platforms, television, streaming networks, production companies and including Vice, Vimeo, Hearst Digital Media, BuzzFeed and A&E Networks.
Sabrina Dridje, Telly Awards managing director, cited Jessica and her director-producer Max Tucci "for pushing the boundaries for video and television innovation and creativity at a time when the industry is rapidly changing. This award is a tribute to the talent and vision of Jessica and Max and a celebration of the diversity of work being made today for all screens," she said.
Other honorees at this year's Telly Awards are ESPN, Sesame Street, Animal Tales, Chicken Soup for the Soul by Jessica's friend Eva La Rue; as well as shows from major network players PBS, ABC, CBS, MTV, NBC, Viacom and Discovery Channel.
Jessica, who received news of the win via a phone call from her manager-director and producer Max, said, "Max called me and we both started crying. Polished Woman is really my baby. It is an ideology that I created to express that I am more than my past. Everything is possible in resilience and faith. Max and I put our all into creating conscious content that will help inspire, motivate and encourage women to be the best version of themselves. We are grateful to all the judges for acknowledging our work."
Polished Woman is a brand created by Jessica to represent her as a celebrity, author, businesswoman and social media personality, among other things. The podcast was part of the Polished Woman franchise which has evolved into more than just a social media account that gives advice to women on issues affecting their femininity, fashion, lifestyle, relationships and faith. Polished Woman has a website, and can be accessed via its Facebook and Instagram accounts, as well as its YouTube channel.
In the Telly Awards, five of Polished Woman's web episodes tackling women-centered issues such as relationships, marriage, motherhood, survival and challenges like suicide, depression, anxiety, drugs and sexual abuse — were cited by the award-giving body. The Polished Woman web series is a show that first aired in May 2018 on LA Talk Radio, based in Los Angeles, CA.
(E-mail reactions at entphilstar@yahoo.com. For more updates, photos and videos, visit www.philstar.com/funfare or follow me on Instagram @therealrickylo.)