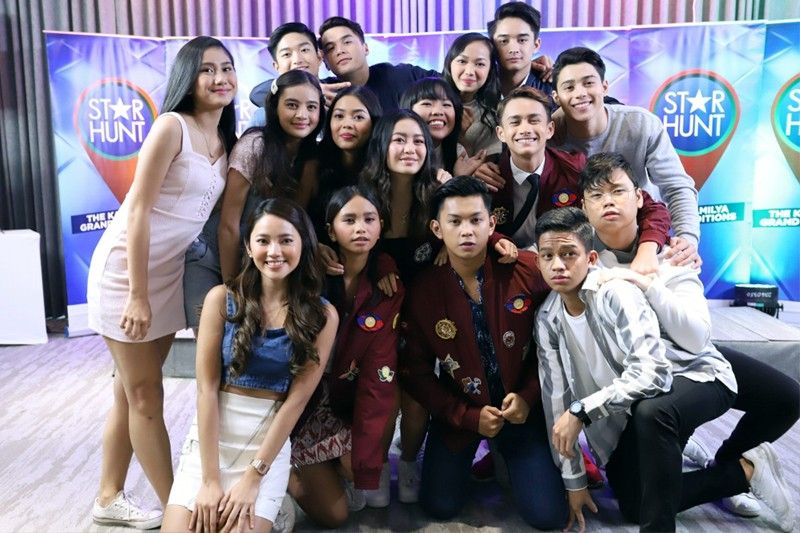 The Pinoy Big Brother Otso 3 Teen Big 4 and former housemates
PBB Otso teens dream big for their families
KAPAMILYA DAY
-
Kane Errol Choa
(The Philippine Star) - June 10, 2019 - 12:00am
Online netizens have coined the acronym TBAY in referring to the third batch of Pinoy Big Brother (PBB) Otso's Big Four, namely Tan, Batit, Ashley and Yen.
Like what TBAY means, the latest PBB Big Four teens have demonstrated strength of character, resilience and determination in achieving their dreams.
While they may be competing against each other to be the current season's Big Winner, there is one common thing that holds them together — they all have big dreams for their families.
Viewers have determined the batch winner few weeks ago just as the four exited the PBB house. But that's not the end of their journey yet.
According to business unit head Marcus Vinuya, the Big Four housemates from the four batches will be returning to the bahay ni Kuya soon.
Marcus added that the batch winners will be revealed before all 16 housemates, but there will be one Big Winner.
Kapamilya Day had a chance to sit down with Team TBAY recently and the Big Four talked about their experiences and dreams.
What did you discover about yourself after your PBB experience?
Tan: I now do things I never thought I could.
Batit: I am the youngest in our family, but I became a kuya to the housemates. I learned how to look after the younger housemates.
Ashley: I discovered that I could step out of my comfort zone and push myself to the limit.
Yen: I discovered that I could reach my dream of becoming a star. I am now here because of the genuine personality I showed.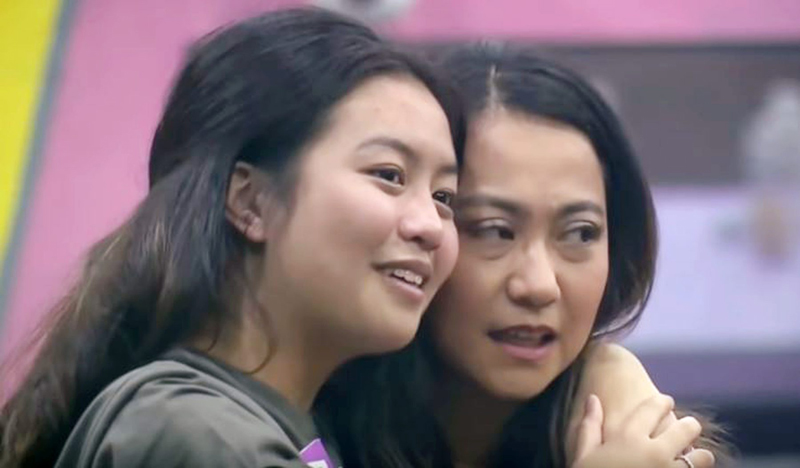 Ashley del Mundo reunites with her mother
What do you miss most about staying in the PBB house?
Tan: I miss talking to Kuya, bonding with the housemates in the living room and accomplishing tasks.
Batit: The bond that we formed while inside the house, and of course, Kuya's guidance. We learned a lot of lessons while staying there. I also miss the challenges and the moments that I cooked for them.
Ashley: I miss the friendship and the bond we had in the house because there wasn't any problem. We were isolated from the outside world, so we only had each other. It was full of laughter and unforgettable memories.
Yen: I miss Kuya because when I had problems, he was ready to listen and give me some advice. His words comforted me. I also miss the house and the weekly tasks.
What lessons did you learn from your PBB experience?
Tan: Never give up.
Batit: Always be ready for any challenge that comes your way.
Ashley: To always give my best and never give up.
Yen: Don't lose hope.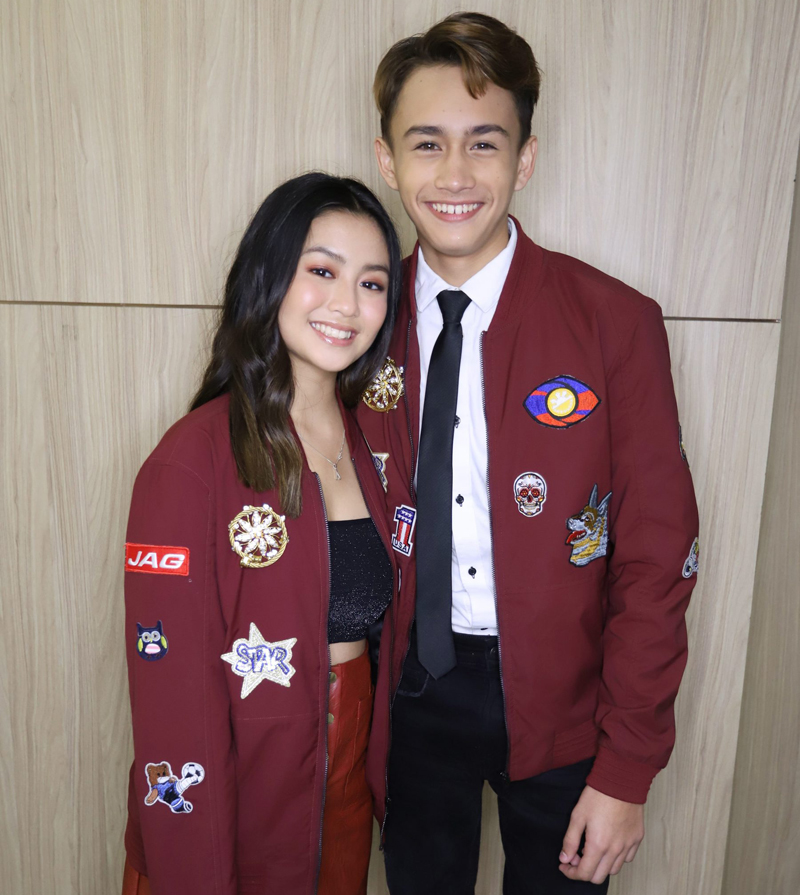 Ashley and Tan or known to their fans as AshTan
If given the chance, who are the celebrities you want to work with in the future?
Tan: James Reid and Enrique Gil. I always watch them. I also want to work with Liza Soberano and Nadine Lustre.
Batit: Piolo Pascual. He had an episode in MMK that left a mark on me. He played a teacher who suffered a stroke. He is a very good actor.
Ashley: If given the opportunity, I would pick Francine Diaz from Kadenang Ginto because I really admire her for her simplicity and how humble she is. The way she brings out her acting skills, it's not too much or not too less. Among the actors, it would be James Reid.
Yen: Maja Salvador. She is smart and beautiful.
Why do you deserve to be the Big Winner?
Tan: I didn't give up on any of the challenges. I will fight until the end.
Batit: I showed my strengths and stayed true to myself. I am also blessed that I never got nominated and I won in several tasks and the Big Jump Challenge, which proves I am worthy of being the Big Winner.
Ashley: I've shown selflessness and maturity through the actions and decisions I made. I grew so much from what I was then and now.
Yen: The Big Four housemates are all deserving to be the Big Winner. I will fight until the end to fulfill my dream of being the Big Winner, but I will accept whatever the result may be.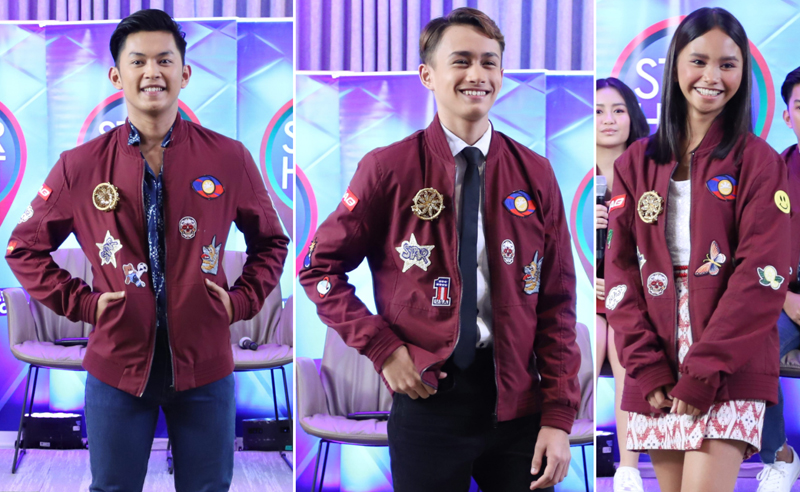 Batit Espiritu, Tan Roncal and Yen Quirante
If you will be declared the Big Winner, what will you do with the prize money?
Tan: I'll redeem the title of our house, which has been my goal since I joined the show. I'll also use the money to renovate our house and help my parents financially.
Batit: I will help my parents. Maybe, I'll buy them a farmland and put up a business. I want that money to grow and not be put to waste.
Ashley: I would spend it on giving back to my family. My parents are getting older, while I and my siblings are still young. We should cherish every moment. I would go on holidays with them and make good memories.
Yen: I want to get our own house because we grew up living with other people. I also want my siblings to finish their studies and put up a business. Helping my family is my purpose for entering Kuya's house.