This Band leads Philippine Top 40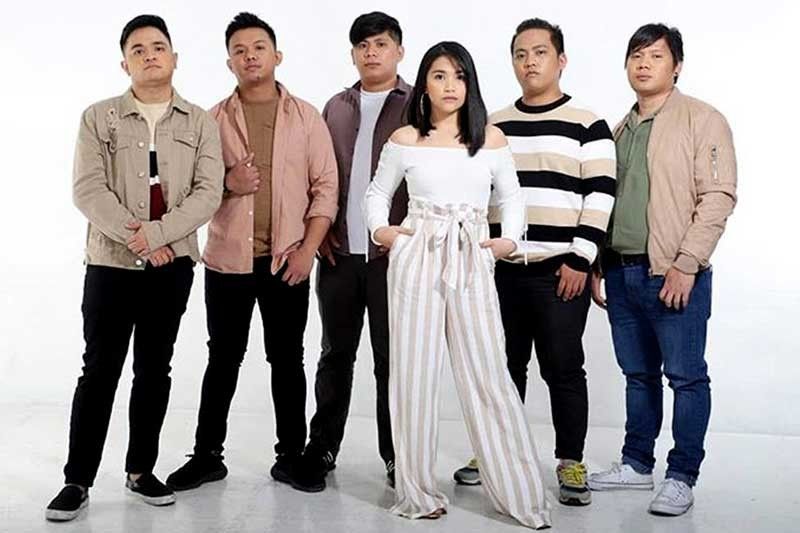 Admittedly, I was so disheartened to find three South Korean acts nominated in the upcoming Billboard Music Awards. These are the BTS, EXO and GOT7 who are nominees in the Top Social Artist category alongside Ariana Grande and ex- One Direction Louis Tomlinson. What! And to this day, there are still no Pinoys acknowledged out there.
Hard to take, more so while looking on the BTS boys on the cover of Entertainment Weekly. I say hard because there was a time when Pinoys were the pop music leaders in the region. I still have cause for rejoice though, because the month of March 2019 ended with several Filipino songs in the Top 40 listing from The Philippines Top 40 Songs tabulation.
Current chart leader and hottest hugot expert This Band, the said to be ill-mannered teenager Juan Karlos, and the one-man band I Belong To the Zoo are the occupants of the Top 3 slots. There are also, the still more hugot band December Avenue, the exciting newcomer ALLMo$t, even the real and reel tandem of James Reid and Nadine Lustre, plus others.
It has been a long time since something like this happened and the knowledge that the results were culled from the audio and video streaming sites and radio and television hit lists makes the feat even sweeter. Well, there is still hope for Pinoy music yet. Check out now the Top 40:
This Band, Kahit Ayaw Mo Na; Juan Karlos, Buwan; I Belong To The Zoo, Sana; Ariana Grande, 7 Rings; Mariah Carey, A No No; ALLMo$t, Dalagang Pilipina, Filipina Girl, Yeah!; December Avenue ft. Moira, Kung 'Di Rin Lang Ikaw; December Avenue, Sa Ngalan Ng Pag-ibig; PDL, O.C. Dawgs ft. Bullet D, Yuri Dope and Flow-G, Pauwi Na Ako; Sam Smith and Normani, Dancing With A Stranger.
Jonas Brothers, Sucker; Ariana Grande, Thank You…Next; Ariana Grande, Break Up With Your Girlfriend, I'm Bored; The Best Cover of Pauwi Na Ko; Lukas Graham, Love Someone; LANY, Malibu Nights; Ben&Ben, Kathang Isip; Calum Scott, You Are The Reason; Post Malone and Swae Lee, Sunflower (Spider-Man: Into the Spider-Verse soundtrack); Halsey, Without Me.
This Band, Hindi Na Nga; December Avenue, Bulong; Video of Eto Na Yata Ang Pinaka-Madramang ASO Sa Buong Mundo; Marshmello and Bastille, Happier; Post Malone, Wow; Moira and Jason, Ikaw At Ako; Why Don't We, Big Plans; James Reid and Nadine Lustre, Summer; Maymay Entrata, Kakayanin Kaya; Sam Mangubat, Clueless.
Westlife, Hello My Love; Video of the Panagbenga Street Dancers in action; Lady Gaga and Bradley Cooper, Shallow from the soundtrack of A Star Is Born; 5 Seconds of Summer, Lie To Me; ALLMo$t, Dalaga, the Mr. EPEE production; Ben&Ben, Maybe The Night; Darren Espanto, Anne Curtis and Gloc-9, Nanay Tatay from the album Awit At Laro; Jed X Boybang PH, Be With You Again; JM de Guzman, 214 from the soundtrack of Alone Together; and CNCO, Pretend.
Here now is the latest update on This Band of the very unimaginative name. Anyway, they make up for that by making hits. A new single is out, Di Na Babalik. Composed by Euwie Von Loria, the same guy who wrote Kahit Ayaw Mo Na. The latest song tells of a failed relationship that has led to heartbreak and regret.
Released into the market last February, the Di Na Babalik official music video has plus all those lyric videos and assorted cover takes, have already totaled a high and still counting 16 million streams on YouTube.
As for Kahit Ayaw Mo Na, the song has already amassed a staggering 192 million plus streams. Am I glad that all this selling is happening digitally? Can you imagine how much plastic with flood this country if 192 million actual 45RPM singles were sold? Anyway, also included in the tally is the coup of being No. 1 in the Apple Music charts for several weeks and also having very good numbers in the Spotify charts.
The follow-up single, also the full-of-hugot Hindi Na Nga, has garnered a high 25 million combined streams on YouTube alone.
This Band hails from Las Piñas. It is made up of lead singer Andrea Manzano of the superb hugot tones, guitarists Euwie Loria and Raymart Gubat, bassist Miccael Galvan, keyboardist Melvin Carson and drummer John Macaranas.