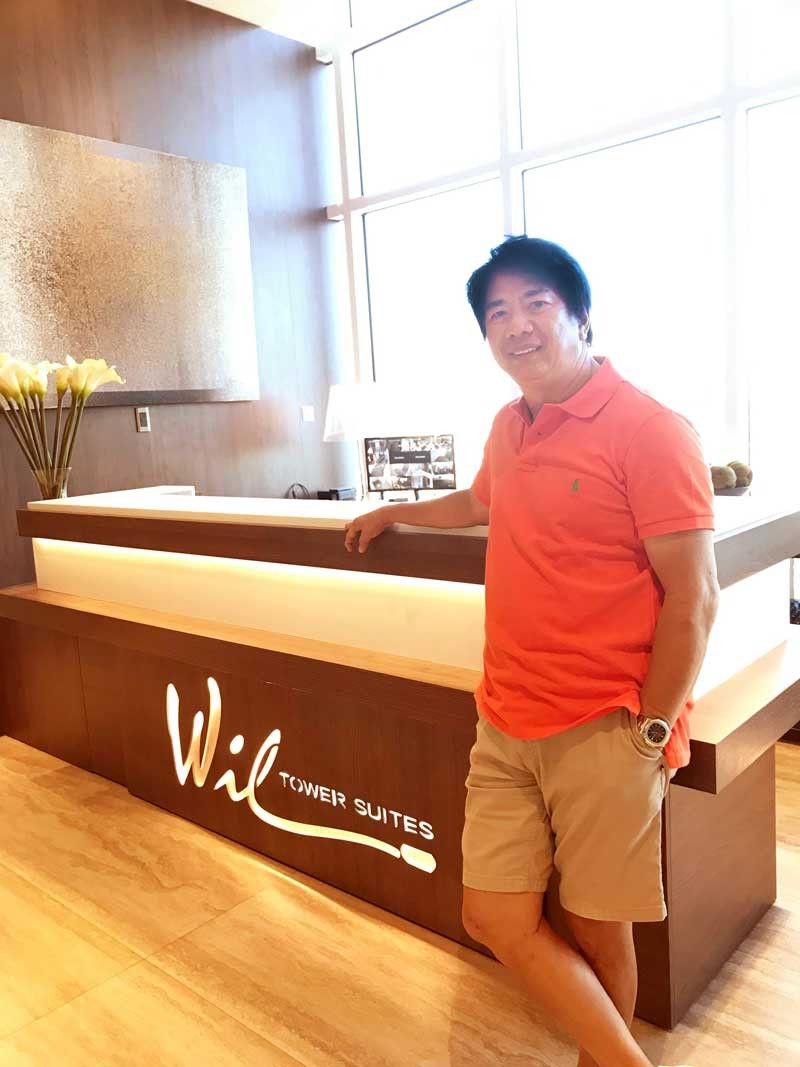 The host of the unchallenged top-rating GMA show Wowowin (below) entertains friends at the top of his Wil Tower that houses an events place (pictured) set to open to A-List clientele soon
Photos by Ricky Lo
Getting 'high' at 42nd Floor with Willie Revillame
CONVERSATIONS
-
Ricky Lo
(The Philippine Star) - January 20, 2019 - 12:00am
On a clear day, you can see forever from the 42nd Floor of the Wil Tower located across from the ABS-CBN Studios on Eugenio Lopez St. in Quezon City. From one side, you get a panoramic view of Marikina, and Makati from another side, and other parts of Metro Manila, and beyond, from the other sides. Up there, it feels like all's right with the world. The breathtaking view gives you a certain high.
That's where Willie Revillame entertained us on Monday. He expected six friends from the movie press but only Lolit Solis, Jojo Gabinete and I were able to make it. Gorgy Rula was covering Anthony "Ka Tunying" Taberna and his wife Rossel's affirmation of wedding vows (marking their 11th wedding anniversary) at the Iglesia ni Cristo-Lokal in Tagaytay; Shirley Pizarro was tied up in another event; and Ronald Constantino was recovering from a flu.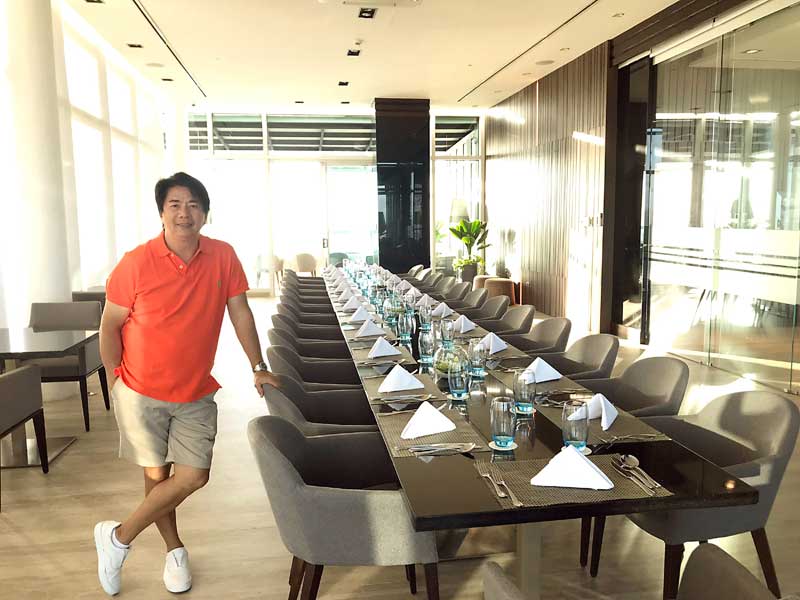 Once completed (just very few finishing touches here and there), the whole 42nd Floor will be an events place with a capacity of more than 170 and complete with a board room (for meetings) and a private room. The place is classy, intended for elite occasions. It can be a venue for A-List birthday parties, wedding receptions and the like.
After taking us on a quick tour that included a peep into the "high-tech" Ladies' Room and the Men's Room, Willie sat with us at the private room overlooking the ABS-CBN Studios where Willie spent tumultuous chapters of his checkered career. An aide served a selection of cheeses, fruits and other preserved items, preparatory to a dinner (chicken and salmon, downed with wine or juice depending on one's preference) prepared by Raintree restaurant.
"The Penthouse has been turned into an H Bar that can seat 200 people," said Willie. "H stands for 'High' because it's the top of this Tower. It's also where the helipad is. I planned everything here, including how the rooms should be designed."
Meanwhile, we shot the breeze.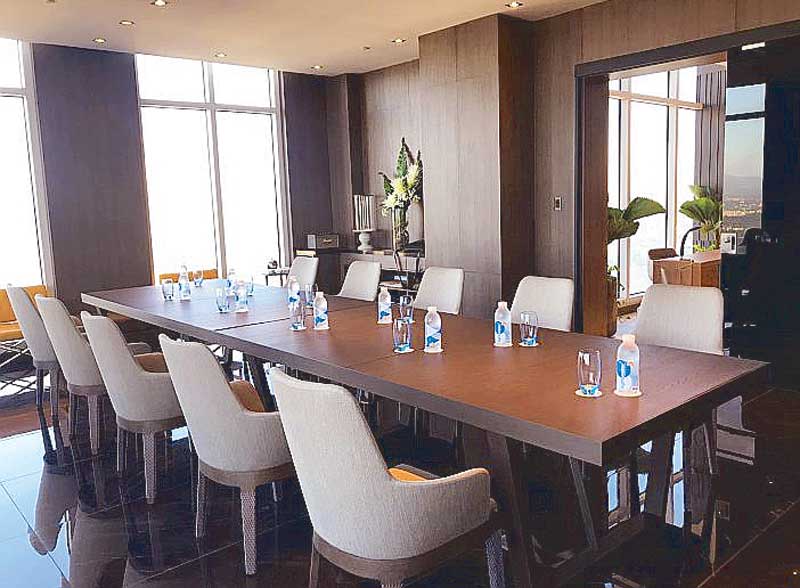 Willie had just come from Puerto Galera in Mindoro that's why he was in comfy outfit.
"I don't travel by land," he said, because it could be time-consuming. "I flew in my helicopter and it took me only 35 minutes from Puerto Galera. If I have to go to Makati or anywhere in Metro Manila, I will be there in 10 minutes."
Actually, he owns more than a dozen luxury cars but, he said, he hardly uses any of them. If ever, he prefers to drive a "pick-up" so as not to attract the attention of commuters. One car that he bought for P28M was sold for P27M — you know, win some, lose some — just like when he sold an events place on Sgt. Esguerra St. in Quezon City for far less than it was worth.
As you know by now, he also has a 15-seater private plane, a yacht that stands idle most of the time. The house in Ayala Heights in Quezon City, bought from Gabby Lopez, is being renovated (it has a 4D theater with reclining seats that shake and roll according to the soundtrack of the movie showing, such as that of an explosion or an earthquake. The household consists of 17 staffers that include three bodyguards.
Oh yes, what did Willie do in Puerto Galera?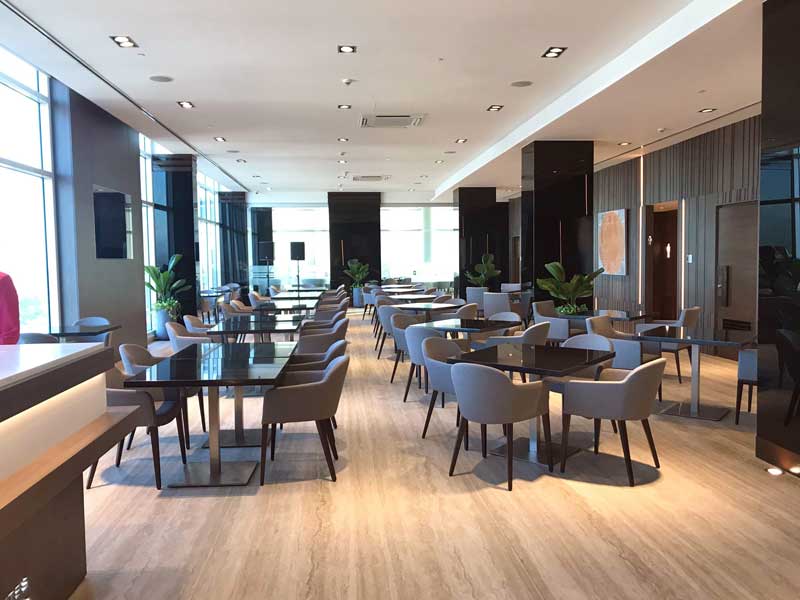 "I just bought a place in Barangay Palanan, called Mangrove Cove," he said. "It covers more than 3,631 square meters. I am putting up there a private beach resort. I check the place every now and then. This afternoon, it was the Mangyans who were cleaning the place, nagbubuhat ng buhangin. It was touching. One worker wanted to return part of his P1,200 pay kasi daw he worked for only four days at five days ang nakalagay. I told him to keep the money and gave him P1,000 more, a jacket and a celfone."
When Willie mentioned his properties and new acquisitions, he talked not just in tens of millions but hundreds of millions (but Conversations refrains from itemizing the exact amounts). Willie is the highest-paid TV host, bar none, and he can sit pretty if he wants to but he doesn't just yet because he still enjoys what he's doing — that is, hosting the unchallenged GMA show Wowowin where he gives away not just jackets and other goodies but also cash. Every day, it rains money on the show and the beneficiaries are people from depressed areas with whom Willie can identify.
He was invited by some parties to run in May's mid-term elections but he begged off.
"I am not cut out for politics," he said. "Hindi ako bagay sa pulitika," even if he is close to some prominent politicians like the Villars who were his partners in that prized property where the Wil Tower and adjacent mall are. "I can help people better through my show. Mas marami akong natutulungang mga tao sa Wowowin.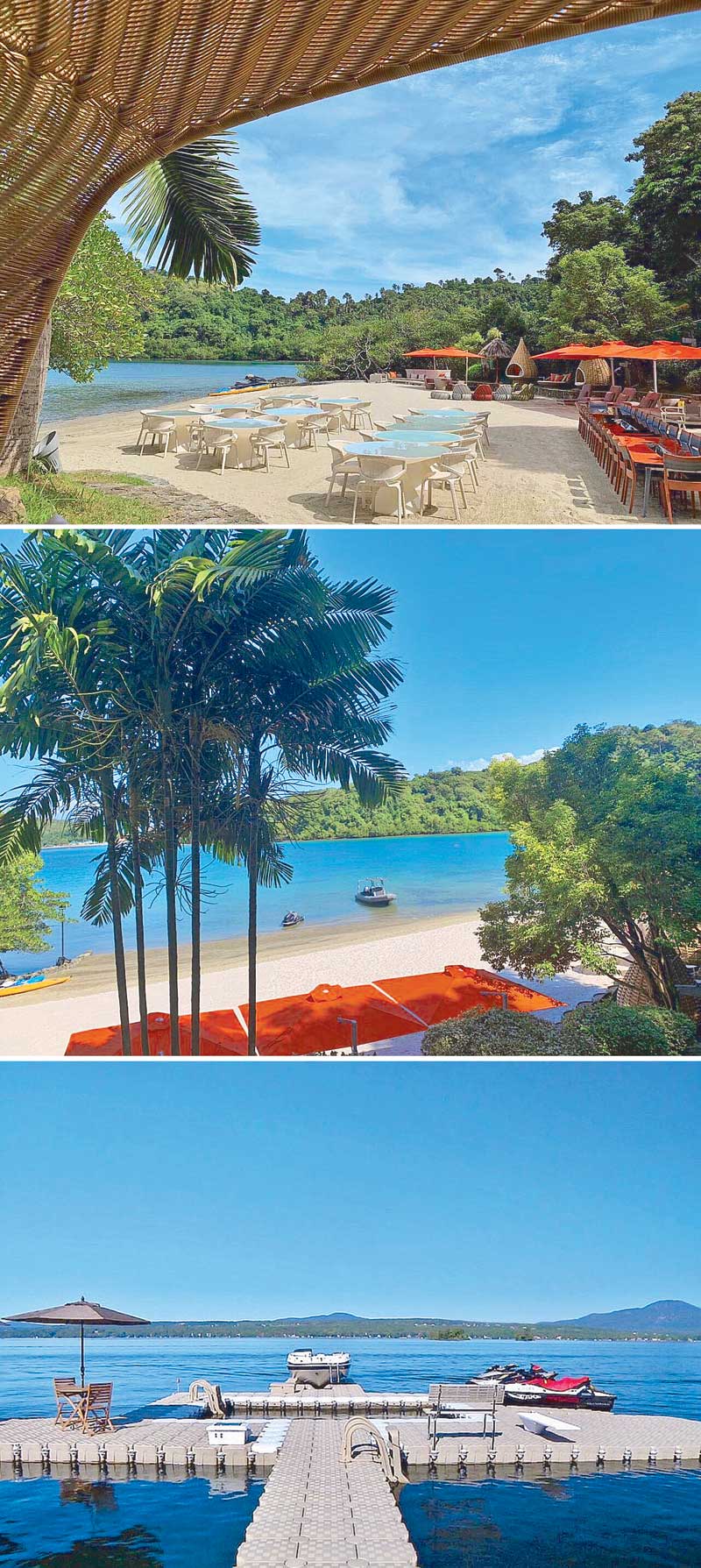 These photos show portions of Willie's new acquisition — a private beach resort in Puerto Galera, Mindoro.
"When I was starting," he mused, "I used to earn P50 a day. My only dream was to join a band as a drummer, so I would hang around in hotels and watch the bands play."
And look at him now!
On Jan. 27, Willie is turning 58, somewhat stressed by tapings (Tuesdays, Thursdays and Saturdays) but generally healthy, given a clean bill of health on his last executive check-up (blood pressure and blood sugar, etc. okay).
"If anything happens to me," he revealed, "I'm already prepared for it. My four children are taken care of. May kanya-kanya na silang mana (inheritance). I also have a list of people na bibigyan ko…people who have stuck to me and supported me all these years maski noong walang-wala ako. Hindi nila ako iniwan."
Willie owns three floors of the Wil Tower — The Penthouse, the 42nd events place and the 39th floor where he holds office, with some of the units (costing from P7M up) given away to loyal staffers and dear friends (name withheld to protect their privacy).
He plans to celebrate his birthday threefold — a sit-down dinner at the restaurant, a rollicking party at the H Bar (complete with games with prizes galore like P50,000 for the Best in Costume, etc.) and, maybe, an exclusive party at his private hideaway in Puerto Galera.
Not many people know that Willie has also been helping colleagues in dire (financial) need.
"Huwag madamot. That's my advice to people who have money. Sitting here, I can't thank God enough. God has been good to me. I never imagined that from P50 a night, I would be enjoying this kind of life."
Doesn't he ever relax?
"My relaxation is buying furniture for my beach resort in Puerto Galera. Some of them I buy in Italy."
What about his lovelife (he has survived a broken marriage)?
For once, the outspoken TV host was speechless.
It was dusk when we bid Willie farewell. From the 42nd Floor, we watched Metro Manila starting to sparkle with a million lights, as if somebody has suddenly sprayed little diamonds around it.
(E-mail reactions at rickylophilstar@gmail.com. For more updates, photos and videos, visit www.philstar.com/funfare or follow me on Instagram @therealrickylo.)