5 Plus expands Pinoy sports experience
January 13, 2019 | 12:00am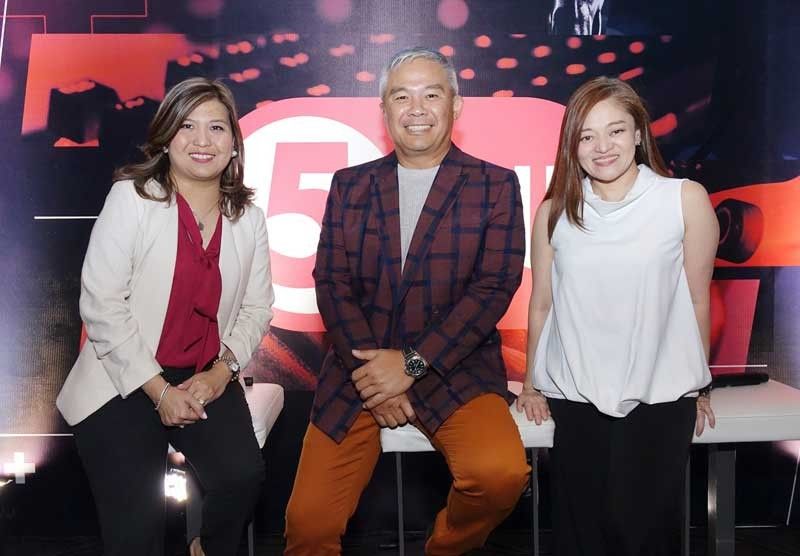 'We're presenting the Filipino market the best in sports programming,' said Chot Reyes. 'That's why 5 Plus came into being.'
MANILA, Philippines — 5 and its sports division ESPN 5 have captured the imagination and aspiration of sports enthusiasts with international and local content that is bursting at the seams. To carry on in promoting sports, 5 Plus, the redefined and rebranded Aksyon(TV), will be launched today. It will serve as a platform for sports that Filipinos are familiar with and other sports that they have known recently. 5 Plus expands and extends Pinoy experience of sports.
"What you knew before as Aksyon is now going to be named 5 Plus," said TV5 Network, Inc. president and CEO Vincent "Chot" Reyes in a recent media call. "The reason is we wanted to give the channel a very definite proposition. That is really what we call the atypical sports." It means the network will be "younger in feel," as Reyes expressed, with younger audiences in mind.
"As you know Aksyon kinda was all over the place before," he added. "But now with 5 Plus, we're telling people this is the channel for other sports as well."
The channel is teeming with extreme sports (as shown in X Games like freestyle BMX and skateboarding), fight sports (like boxing), The Nationals, international eSports tournaments and games like Dota 2, Mobile Legends and Tekken, and collegiate sports (the National Basketball Training Center League and the National Cheerleading Championship). These are just icing on the cake or for starters. "There's a lot more in store (to look forward to) in the coming months," said Reyes. "That's the reason why we are doing this repositioning... because we want to address a younger audience." It is the way for any channels to remain relevant by providing content that reflects the lifestyle and interests of the younger sports fans. 5 Plus speaks of a commitment to popularizing (mainstream and emerging) sports.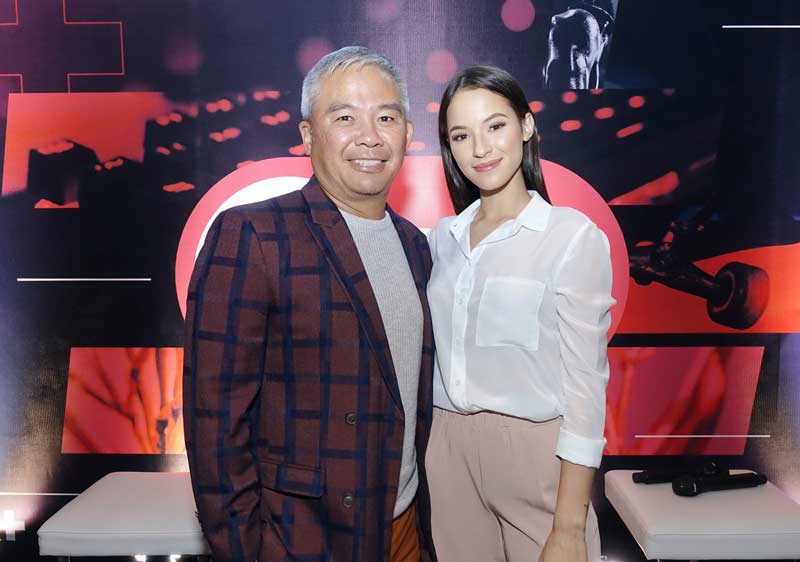 Chot with event host Jodie Torres
"We're presenting the Filipino market the best in sports programming," said Reyes. "That's why 5 Plus came into being... It is really for those who love other sports aside from the mainstream sports that you find in ESPN 5 which are PBA, PSL, Gilas." As for 5 Plus, the network think tanks just bank on their expertise and 5's strength in crafting sports stories and curating sports programs.
Asked what will happen to Radyo5 programs and personalities, Reyes said, "We still have Radyo5. We're still operating it. But a lot of radio (shows) you used to see on TV are going to be on the Cignal platform. The radio personalities and programs that you used to see (are still) going to be there and will transition over to the Cignal platform."
Meanwhile, The STAR had a chat with Mell Yazon-Tolentino, 5 FVP, head of content and programming, who added insights on the rebranding of AksyonTV as 5 Plus.
"(TV)5 is predominantly sports already," she said. Since it has too much sports content, it is logical to restructure Aksyon from a news channel to another sports channel. "We differentiated that 5 will be the platform for professional leagues na alam na natin... We still have a lot of sports programs. So we'll put (them) on 5 Plus," Yazon-Tolentino said.
Consequently, the channel is tapping "new faces to become courtside reporters, anchors," shared Yazon-Tolentino, adding that "we'll be airing a boxing tournament," that is at the grassroots level. It is an avenue to feature and discover new names that will follow in the footsteps of professional boxers and world champions Gerry Peñalosa and Manny Pacquiao.
5 Plus can also be accessed beyond TV like through mobile phones, computers, iPad and other gadgets.
With the "dynamic" landscape of telling broadcast stories and the new ways they are being consumed these days, content providers need to be on their toes.
"We have to continuously innovate, train, improve, develop because our audience is changing," Yazon-Tolentino said.
(5 Plus will also be made available online via www.tv5.com.ph and on 5's various social media platforms.)