Air Supply songs inspire a musical
October 4, 2018 | 12:00am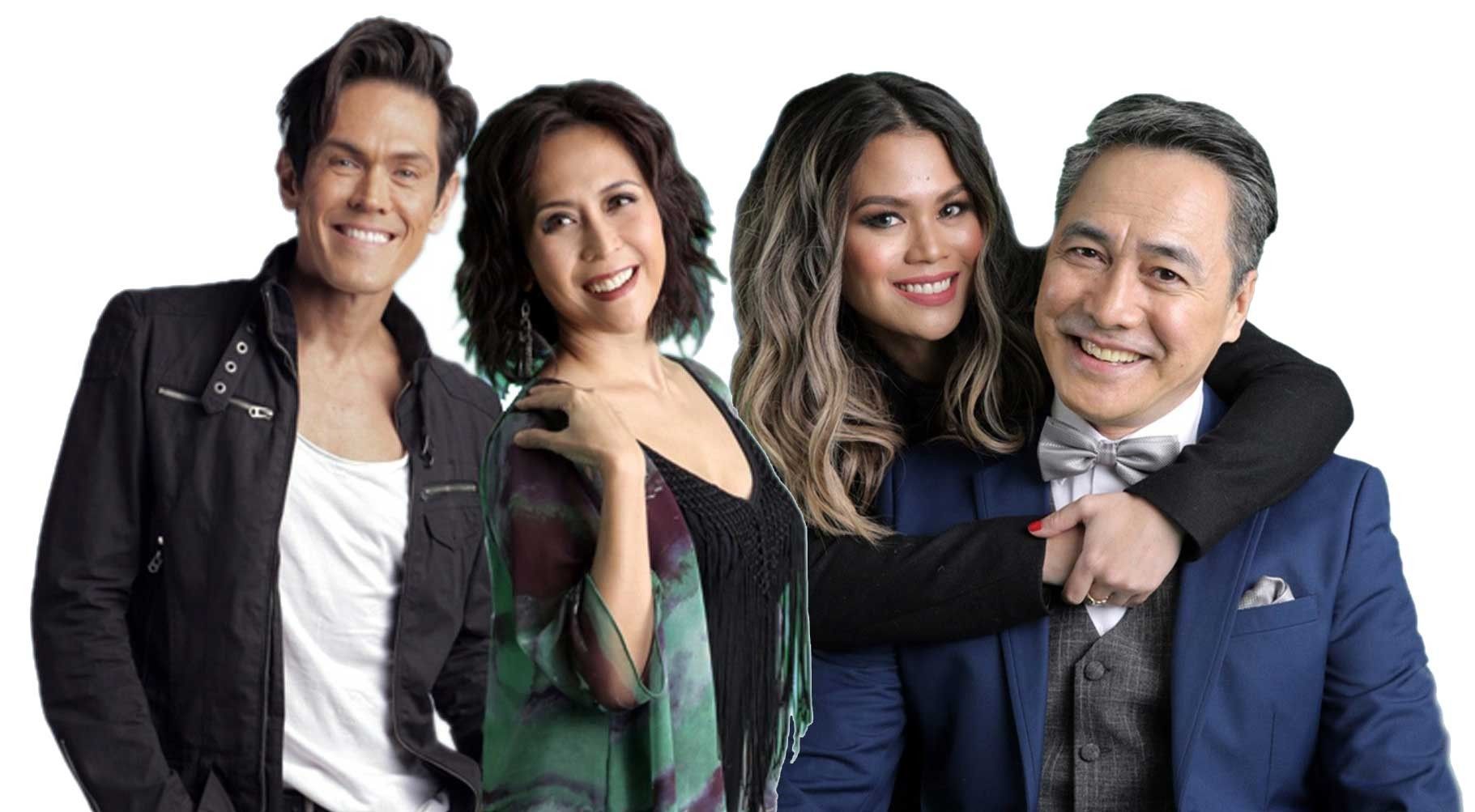 I'm all out of love, I'm so lost without you
I know you were right believing for so long
I'm all out of love, what am I without you
I can be too late to say that I was wrong
— All Out of Love by Air Supply
That excerpt is from one of the 15 hit songs by the Australian duo Russell Hitchcock and Graham Russell that will reverberate from the four corners of the Resorts World Manila's Newport Performing Arts Theater starting on Oct. 18 (Thursday) when All Out of Love The Musical goes on stage. The musical comes on the heels of Ang Huling El Bimbo, also inspired by songs (of Eraserheads) presented in the same venue.
Written for the stage by award-winning Canadian playwright Jim Millan, the musical's Australian creative team will be led by award-winning director Darren Yap. It stars MiG Ayesa, Tanya Manalang, Rachel Alejandro, Raymund Concepcion and Jamie Wilson.
Hitchcock and Russell have written a song, I Was In Love With You, specially for the musical, to be performed as a duet by MiG and Rachel's characters. (For tickets, call TicketWorld at 891-9999.)
Here's Funfare's exclusive interview with the stars:
Describe your roles and how you relate to them.
Tanya: I play Stacie King, daughter of big shot record producer, Tommy King. She's a Harvard Business grad who's expected to get into law by her father. She, on the other hand, has other plans and wants to be in the music business just like her dad. Stacie is a bit of a control freak and she tends to be impulsive sometimes, but her heart is always in the right place. I do see a bit of myself in her in that sense.
Jamie: I play Kurt Swinghammer, an outrageous and flamboyant music mogul and cunning businessman with no real moral center, who is out to take over the music industry. He was the former protégé of Tommy King (Raymund) who struck out on his own and started making a name for himself by signing musical acts that churned out popular music. He's got his ear to the ground and he takes advantage of every opportunity to get ahead.
Now I can personally relate to my character from my past experiences, back when I was younger and making my way in the world. There was a time when I could say that I had a flexible moral center, and that I had to hustle to make ends meet or to get ahead in the game. I am, at times, also completely outrageous and flamboyant, depending on the mood I'm in and the company I'm keeping!
MiG: I play Jamie Crimson, a rockstar at the top of his game but he realizes he is missing the one element that truly matters in his life...LOVE. And he gave it up to reach his goals. Now, he's rethinking everything and may lose it all, if only he can get back the love of his life. There are so many "art-imitates-life" situations here with Jamie and me. He lives in New York, as do I. He's a rockstar and I was in a show called Rockstar (and am a wanna-be rockstar). I know what the sacrifices are for following my dreams and have suffered loss because of them.
Rachel: I play Rayne, a young (naks!) singer-musician who falls in love and becomes the songwriting partner of Jamie Crimson. She is a small-town girl who goes to New York City dreaming of making it big.
Well, as many of you know, many moons ago, I co-wrote the song Paalam Na with my then boyfriend whom I later broke up with. So most definitely, I know very well what it's like to be part of a love team that didn't work out. It can be painful and devastating both personally and career-wise.
Raymund: I play Tommy King, an impassioned, no-nonsense music producer, a self-made man with a gangster attitude but inside is a soft, compassionate man. He built King Records alongside his wife who was his strength and inspiration. When his wife died, he was left to care for the business and their daughter, Stacie, whom he wants to be a lawyer because he thinks the music business, with all its demands and challenges, is not for her. Stacie, on the other hand, insists that she wants to run the business with him.
Like King, I am a parent, too, and have a tendency to dictate what I think is best for my children, forgetting that they have their own interests and passions and are capable to make their own decisions. I, of course, have learned to let my children live their lives according to their desires. My eldest, Red, is now playing The Engineer in the Miss Saigon US tour while Sam has a movie and a new single coming out.
Did you grow up on Air Supply songs and what's your personal favorite?
Tanya: I used to hear their hits on the radio. Air Supply is so popular in the Philippines so much so that their songs are always being used in local movies and dramas, and are usually top choices during karaoke sessions. My personal favorite is The One That You Love and I'm really lucky that my character gets to sing this in the musical. It's Stacie's spot!
Jamie: Of course, I grew up with Air Supply playing everywhere I remember: on the radio, in parties that I went to, at the prom and on dates. Their songs were everywhere. And they are such beautiful songs that even after such a long time, you still know the melodies and the lyrics of their biggest hits.
The most memorable song for me would be The One That You Love; this song stands out for me because back in the day, when I was young and in love, I wasn't allowed to see the girl I was dating at the time because her family did not approve of me: I was a bit of a bad boy.
MiG: Growing up in Australia, I was a huge and proud Air Supply fan. In fact, when I was learning to play the piano and sing to help me with my speech impediment when I was only seven years old, I had three music books that I would learn to play and sing from ­— a Billy Joel book, a Stevie Wonder book and an Air Supply book. The One That You Love was the song that first made me fall in love with Air Supply but I have so many favorites like I Want To Give It All, Here I Am and Now And Forever. There are so many awesome songs, I can't pick just one!
Rachel: My answer to that is a resounding "Yes!" As a Filipino who grew up in the '80s, I believe the music of Air Supply was inescapable. You would have to be from another planet to not know their songs. And because their music was so ingrained into my memories of childhood, I love all their songs. It's impossible to pick a favorite, although if I really had to, I'd say it's Even The Nights Are Better because it's so positive.
Raymund: As a teenager during the early '80s, I remember hanging out with my neighborhood friends singing Air Supply songs with a guitar. Lost In Love was a barkada favorite. It's the song that would make the girls swoon.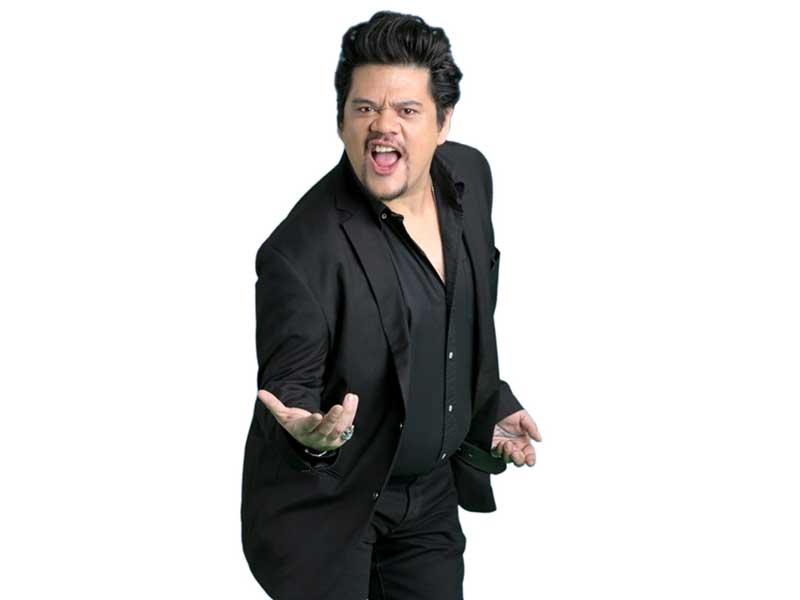 ...and Jamie Wilson.
Did you have a hand in choosing the song you will perform on the show (why or why not)?
Tanya: No, not at all. The material was given to us all ready to go. We're still doing a few tweaks here and there but everything is pretty much set, musical numbers included.
Jamie: I think our writer Jim Millan, arranger Stephen Amos and directors Darren Yap and Jacinta John did a great job of distributing the songs amongst the characters, and I completely understand how difficult it would have been to give an Air Supply song to the bad guy in this show!
MiG: No, I had no say. This is a show written by Jim Millan and produced by the creative team. I can have a say in how I perform the songs, but the songs are carefully woven into the fabric of the narrative. However, who's to say we can't release a cast album with bonus tracks ;-).
Raymund: The script and the songs in the musical were already completed before we were selected to play our roles so we did not have the liberty to choose, but I do get to sing one of the most beautiful, heartfelt Air Supply songs, Here I Am. I sing it in the play while reminiscing about my departed wife.
Rachel: No, unfortunately, I did not get to choose which songs I get to sing in the show. I won't reveal what they are but suffice to say, all the songs are gorgeous but I am a bit jealous of MiG. He gets to sing the majority of the songs. He's lucky we weren't up for the same role or I'd give him a run for his money. Hahaha!!!
Have you watched Air Supply perform "live"? Describe the experience.
Tanya: I watched them live a long time ago during one of their concerts at Smart Araneta Coliseum. I was still a kid back then but since all their songs were so familiar and had such great recall, it wasn't surprising that I was able to sing along for the most part of the show. It was fun and I got to see them backstage after the concert!
Jamie: Yes, I've watched them twice; the first time I was quite young, probably in the '80s with members of my family. I don't remember much of that except wanting to run around the venue with my shoes off.
Then I watched them on their most recent tour here at Resorts World, and I was totally blown away! Their arrangements are a lot heavier live than in their recordings, but the energy and the heart and soul they performed with was phenomenal! I was screaming like a girl in the audience the whole time!
MiG: I finally got to see Air Supply live at Resorts World this June when they visited Manila, and it was like visiting a long-lost friend and having a great old catch-up! It was like listening to the songs again for the first time, falling in love with the melodies and lyrics and marveling at how Russell Hitchcock can still sound so incredible after all these years. It was an inspiration and I was like a giddy fan seeing legends up close doing what they do best!
Raymund: I haven't had the chance to do so.
How do you think this musical is different (if it is) from the other musicals you have done?
Tanya: The main difference is that it's an original but foreign material. I did an original the last time, too, with Ang Huling El Bimbo, but that was all in Tagalog and set in a culture that couldn't be more familiar to me. The challenge here is being able to pull off originating a white girl character in a Western setting. Most of the musicals I've done in the past were quite heavy and dramatic while All Out Of Love is more on the fun, comedic side.
Jamie: This is a feel-good musical, and it's a lot of fun. I really think the opportunity to meet and relate to these characters and join them on their journey will be highly enjoyable, and the chance to hear the music of Air Supply in the context of musical theater, telling a story, and being played in a different way, will make you feel like you are hearing this for the first time, but will also remind you why you fell in love with this music in the first place.
MiG: I have always wanted to originate a role, and this is the first time I will truly get to do that on this scale. Also because I have known the songs for so long, it's as though I've been preparing for this role my whole life.
Rachel: Because I starred in Xanadu and Rock of Ages before, this isn't the first time I'm doing a musical that features familiar music as its main draw. I also used certain dialects/accents to define my characters in those musicals as I will be in this one. So the main difference, I guess, is that this is my first experience doing a non-Filipino written musical where all of us in the cast are doing the World Premiere. That means we are co-creating our characters from scratch with the creative team from Australia. It's both scary and exciting because I have nothing to base my portrayal on.
Raymund: Apart from the beautiful songs by Air Supply, with an incredible re-imagined arrangement by Stephen Amos, excellent choreography by Yvette Lee and wonderful staging by our director Darren Yap and co-director Jacinta John, the book written by Jim Millan is funny and clever and intelligent and truly entertaining.
(E-mail reactions at [email protected]. For more updates, photos and videos, visit www.philstar.com/funfare or follow me on Instagram @therealrickylo.)