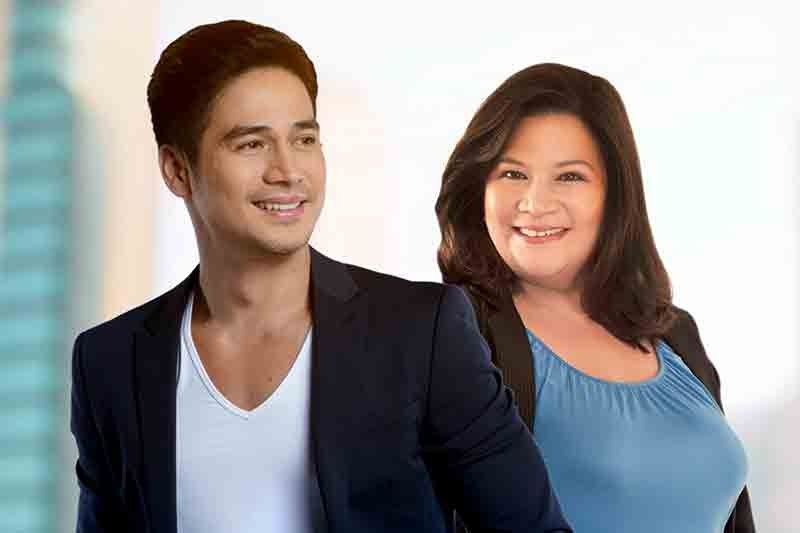 Piolo Pascual feels lucky to have his very own sister Chiqui Pascual-Gonzales as financial advisor
MANILA, Philippines — Piolo Pascual is one of the most financial savvy people in the showbiz industry. He knows the uncertainty of working in showbiz and has always reiterated the importance of not just saving, but investing your money in businesses where it will grow.
"You know our job is not just an 8-to-5 job, it extends until the wee hours of the morning, sometimes there are many projects, sometimes there are none. So it's important to save and invest," says Piolo, who has been prudently saving his money and trusting one brand, Sun Life, for his investments, for the past 10 years.
Piolo underscores the importance of putting your money in different financial instruments so that there are a lot of options for growth.
"Learn to diversify. Don't put your money in one basket," Piolo says.
This tip, he says, he learned from his sister Chiqui Pascual-Gonzales, who is now his Sun Life Advisor.
"Like any other person, I want to give my family the best life possible. I am a man of my word, that's why I work hard and seize every opportunity that comes my way," Piolo says.
"But more than just earning money, it's how you manage your finances that makes a difference. Fortunately, I have the guidance and help of one very special lady, my very own sister, Chiqui Pascual-Gonzales, who also happens to be my Sun Life Advisor," Piolo tells entertainment journalists during a presscon for Sun Life.
According to Piolo, Chiqui, who is older than him by nine years, has been instrumental in ensuring that his dreams for his family will come true.
"It's a partnership through and through. With Chiqui's help, I've been able to make it all happen while still pursuing my own passions and advocacies," says Piolo.
Chiqui, for her part, says she goes to Piolo's tapings to update him on his investments, and explain to him the new offerings at Sun Life.
"Even if he is my brother and it's convenient to call him on the phone, I make sure that I go to his tapings to give him a briefing about his finances and tell him of the latest and newest products at Sun Life. Pag dating sa money, masinop talaga si Piolo," Chiqui says.
The Kapamilya heartthrob also shares that his son Iñigo Pascual, is likewise, wisely saving and investing his money.
"I have my own savings for him but his money is managed well by his mom and grandfather. I've inculcated in my son the value of saving and investing his money. He can spend his money on things that he likes but I tell him to save for the rainy days. I'm proud that Iñigo values his hard-earned money and knows the importance of being financially secure, especially since this industry is unstable," Piolo says.
Sun Life hopes that the campaign, as well as Piolo's own story, will inspire more people to take the same path in their financial journey.
"As the longest-standing life insurance company in the Philippines, we have witnessed many promises being fulfilled throughout the years and have served generations of clients, it is an honor for us to serve all our clients and help them secure their future and those of their loved ones," Sun Life marketing officer Mylene Lopa said.