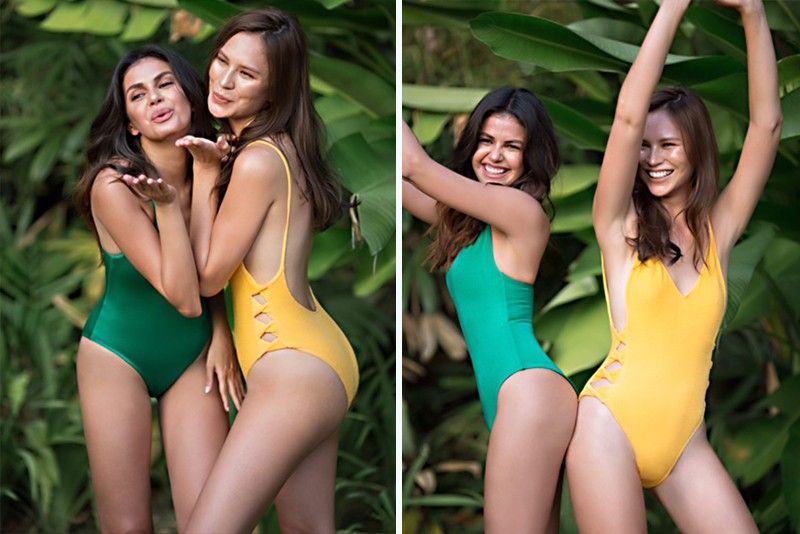 Sexy Talk with Janine Gutierrez (in green) and Jessica Wilson on their experience with the Belo treatment
'Sexy is confidence and self-awareness'
FUNFARE
-
Ricky Lo
(The Philippine Star) - April 16, 2018 - 12:00am
They are bound to stop traffic in the metro starting on Wednesday, April 18, when the new billboards of the Belo Medical Group (BMG) are mounted at every turn.
For sure, people will wonder how Janine Gutierrez and Jessica Wilson have enhanced their sexiness, which is what the two ladies share aside from the first letter of their first names.
Everybody knows who Janine is but perhaps not many people know who Jessica is.
A model, Jessica is a History & Economics graduate from the University of Sydney. She is the younger sister of "It Girl" Georgina Wilson (wife of British businessman Arthur Burnand by whom she has a months-old baby). In 2005, Jessica won many hearts for her bravery ("conquering fear") when she underwent surgery for brain tumor. Her head was shaven clean and to sympathize with her, her friends also did the same.
Your body looks perfect. What else needed to be "improved" by Dr. Vicki Belo?
Janine: I love my skin and body and I know I have to take care of it. I always go to Belo for Exilis to keep my skin looking firm and Revlite for even toned skin. Revlite helps me achieve my "morena glow" and I love it! I do laser hair removal for unwanted hair on areas like the legs and underarms. Aside from my body, I do keep my face clean with my favorite honey almond facial.
Jessica: I've read a couple of articles on Vicki and why she began the Belo Medical Group. Her vision was simple: to make everyone look and feel her best. Everyone has their own insecurities and imperfections; some less obvious to others, but no doubt, etched into their minds. Mine is definitely my stomach area. I don't like focusing on it and complaining about it because it seems too trivial but when I was given the opportunity to do something about it, I instantly agreed to try out the latest treatment from the Belo group, Venus Freeze. I also do Botanical Facial which is perfect for my sensitive skin. I like going out so my skin keeps getting patches of dark spots and it makes it look dull. So I did Body Scrub with Bleach and Angel Whitening! I love Angel Whitening -— you can do it on your face, dark under-eye circles, arms, legs, bikini and underarms!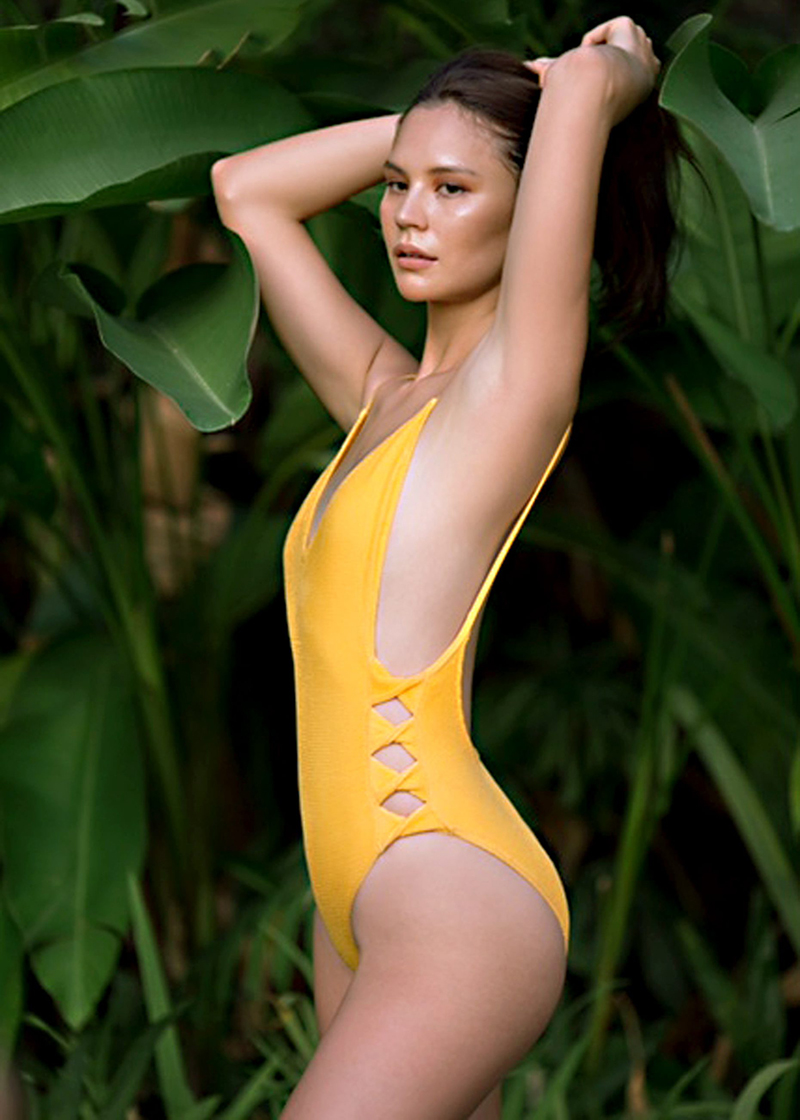 When does she feel sexy? Jessica: 'When I'm in the sun which is also when I feel healthiest.'
How did you feel after the treatment?
Janine: Light! I always feel refreshed and more confident after a day at Belo.
Jessica: I did Venus Freeze around my stomach area and laser hair removal for my legs. The treatment itself is painless, almost like a hot stone massage. My pain tolerance is very low so if I can handle it, anyone can handle it. Angel Whitening is a breeze. It was only for a few minutes and there are already noticeable results. Lesser pigmentation on my face and body. My skin tone looks more even and glowing.
How do you maintain your sexiness?
Janine: I try to do light workouts when I have time, even a 2 or 3k run to start the day helps not just for fitness but also for energy and a better mood. I do Pilates which is my favorite workout and when I need to prepare for a shoot, I pair it with boxing for more cardio. I love to eat!!! So I usually only go on a strict diet when I need to be extra fit for an event or shoot. But I think it's important to still enjoy yourself and find a workout that you like.
Jessica: I work out every morning. It's the first thing I do in the morning... well maybe second after scrolling through my phone in bed. It's called inclined fasted cardio which is working out on an empty stomach, doing a steep climb for about 45 minutes. I've been doing it for a year now and it seems to work best for me. I don't really watch what I eat but I don't like junk food. I'm more excited about a fresh tangy salad than a bag of chips.
Any "sexy" exercise/workout that you do?
Janine: Pilates! It's a lot of stretching and slow movements that make sure you do the workout right without rushing. It's great for the core and for elongating your body.
Any "sexy diet" that you follow?
Janine: Only when I have a shoot to prepare for do I ever go on super strict and clean diets but on a normal day, no diet. It makes me sad! Hahaha!!! I just try to drink a lot of water and eat greens when I can. Also, recently I've found that turmeric tea is good if you want to minimize bloating.
Jessica: Moderation. Not very sexy but I love my vegetables as much as I love chocolate. Something that works for me is first, focusing on getting as many nutrients per meal as possible helps to make better decisions and second, save your cravings for when it's really good and worth it.
What is sexy to you?
Janine: Confidence and sincerity.
Jessica: Sexy is self-awareness. Being able to carry one's self with a certain assurance and self-awareness without being self-centered. I find those who I'm most attractive to are those who know themselves best.
When do you feel sexy?
Janine: At shoots.
Jessica: When I'm in the sun which is also when I feel healthiest.
What part of your body do you consider sexiest?
Janine: My legs.
Jessica: Hmmmm.....wink.
What part of a guy's body do you find sexiest?
Janine: His back.
Jessica: His hair.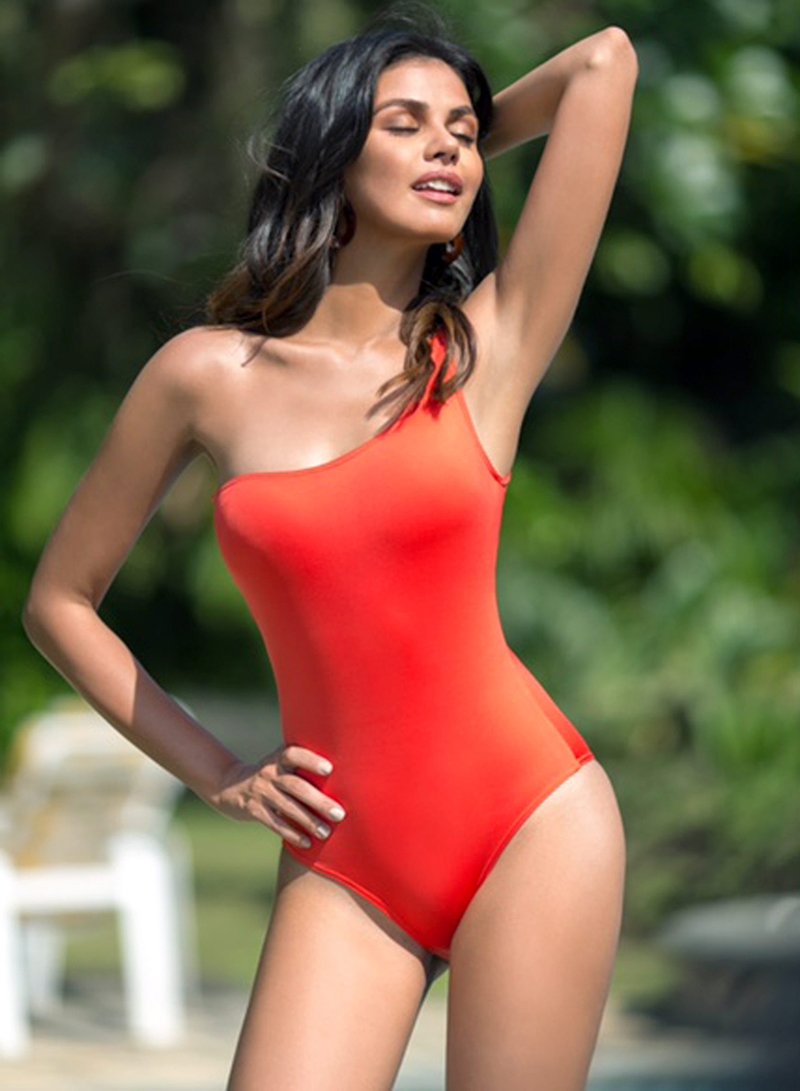 Sexiest part of the house? Janine: 'Kitchen!!! Just because I love people who can cook.'
Sexiest part of the house?
Janine: Kitchen!!! Just because I love people who can cook.
Jessica: Our sexy new leather computer chair.
Sexiest time of day?
Janine: Sunset.
Jessica: Early morning.
Sexiest sleepwear?
Janine: A big shirt.
Jessica: My boyfriend's and my matching silk pajamas, hahaha!!!
Sexiest thing you have done to yourself?
Janine: When I colored my hair red!
Sexiest thing you have done with somebody?
Janine: I love watching concerts with amazing singers and good, sweet songs.
Sexiest fantasy?
Janine: Anything that has to do with Chris Hemsworth!!!
(E-mail reactions at rickylophilstar@gmail.com. For more updates, photos and videos, visit www.philstar.com/funfare. or follow me on Instagram @therealrickylo.)