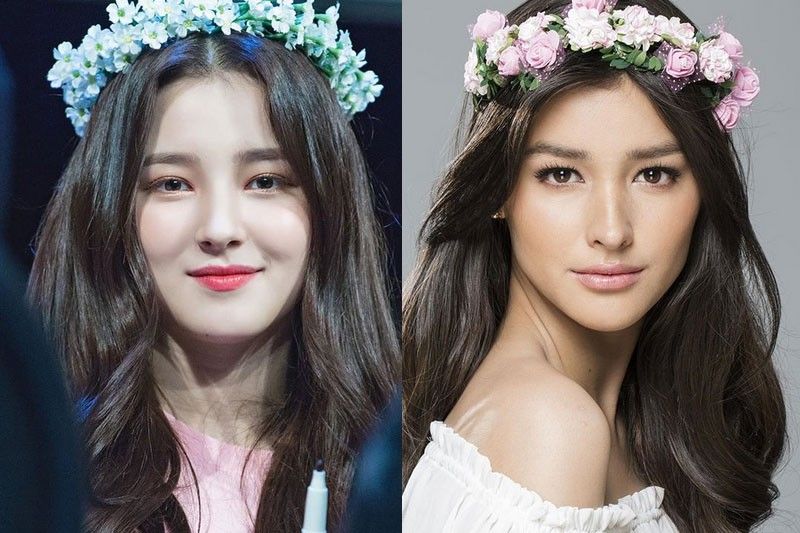 K-pop star Nancy (left) and Filipino star Liza Soberano.
Screengrab from Instagram/Nancy, Liza Soberano
'K-Ganda': K-pop star Nancy on 'look-alike' Liza Soberano
MANILA, Philippines — Korean pop (K-pop) singer Nancy of girl band Momoland recently reacted on netizens' comparison of her to Filipino actress Liza Soberano, who is currently playing as Ganda in ABS-CBN fantasy series "Bagani."
"Liza Soberano?" Nancy asked at the beginning of the video, pronouncing Liza as "Lee-zah" instead of "Lie-zah."
Nancy's co-members in the group, Daisy and Ahin, described the Filipino actress as "so beautiful" and "so pretty."
After seeing Liza's picture for the first time, Nancy did not only agree that she looks like Liza; she said Liza also looks like Ariana Grande.
"Nah, not really. Looks more of you," Nancy's fellow Momoland member said.
In another video, Nancy asked for the name of a fish she saw in an island she visited in the Philippines.
"She said it's a small thin white fish with pink circle in cheeks," the group described the fish. "She (finds) it cute that's why she (wants) to know what (is its) name."
According to the group, some Filipino netizens suggested that the fish could be called "Lapu Lapu" or "Dalagang Bukid," but Nancy said these are not what she is looking for.
The video did not say if Nancy found the name for the fish she crushed on, but she did find out if she really looks like the famous Filipino actress named by TC Candler as the "Most Beautiful Face" of 2017.