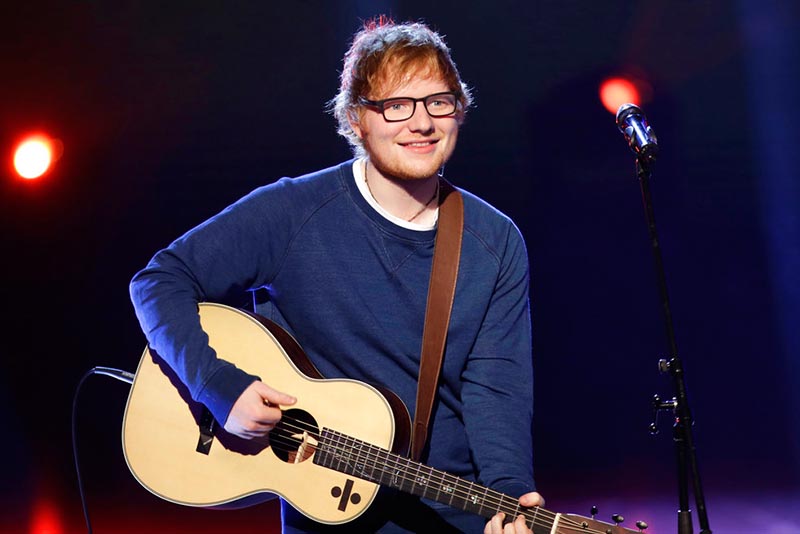 In this file photo dated Sunday, March 12, 2017, British singer Ed Sheeran performs during the Italian State RAI TV program "Che Tempo che Fa", in Milan, Italy. Sheeran has told fans via Instagram that he's had a bicycle injury and posted a photo of his arm in a cast, advising fans he may have to change some concert dates with a series of shows in Asia scheduled to start on October 22. AP Photo/Antonio Calanni, FILE
Ed Sheeran's bike accident might affect Manila concert
MANILA, Philippines — British singer Ed Sheeran tells fans via Instagram that he has had a bicycle injury and may have to change some concert dates, including his Manila gig on November 7.
The singer said Monday he has had "a bit of a bicycle accident" and is "currently waiting on some medical advice, which may affect some of my upcoming shows."
Sheeran has reportedly been hit by a car while biking in London.
He is scheduled to perform in a series of shows in Asia starting on October 22. His November 7 concert is set at the Mall of Asia Grounds in Pasay City.
READ: Lauv to join Ed Sheeran in Divide Tour Asia
Ed asks fans to "stay tuned" for further news.
The Instagram post showed a photograph of his tattooed arm in a cast.
— Reports from Associated Press