Pope Francis: A rock star like no other
MANILA, Philippines - Rock stars are called as such because of their fame, infectious music, so to speak, and to some extent, their worldly image borne out of their grip on a life filled with sex, drugs and rock 'n roll.
But, make no mistake, today's generation is actually witnessing the mania around one rock star like no other — Pope Francis.
Yes, the current leader of the Catholic Church falls under the category of "The Rock Star" if we are to consider the Personality Archetypes chart as indicated by "Fascination Profiling," which international life master transformation coach Cherry Pua-Africa, who's a Filipina, is a promoter of.
Cherry recently chatted with the press and explained as to how it arrived to such conclusion.
"Basically, Pope Francis broke with the tradition of how a Pope speaks and acts as he supports modern-day considerations with humility and courage — something that gravitates people in the Catholic faith, even those who in one reason or another, have somewhat turned their backs from it," she implied.
The said chart has seven categories listed vertically and horizontally to create combinations that produce a certain description. Pope Francis apparently falls into the Rock Star persona because of passion (which defines his ability to "connect with emotion") and innovation (an aspect that speaks of one's strength to "change the game with creativity").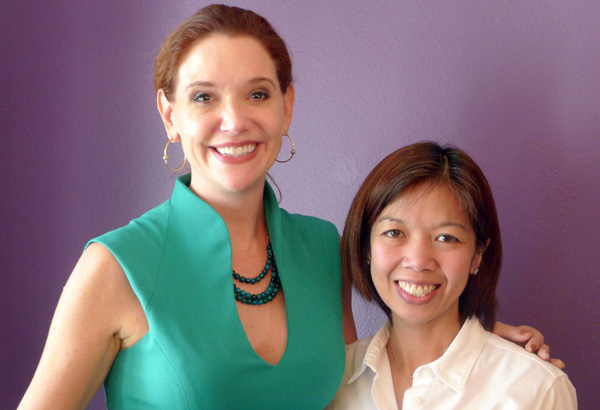 Certified Fascinate Advisor Cherry Pua-Africa with Sally Hogshead, founder of the Fascinate System and New York best-selling author of Fascinate and How the World Sees You
The Rock Star, described as being bold, artistic and unorthodox, is one among 49 personality archetypes. Other interesting types are The People's Champion (which surely reminds us of Manny Pacquiao), The Maestro (Ryan Cayabyab comes to mind), The Scholar (moniker of PBA legend Philip Cezar) and The Talent (like many Pinoys are).
The five other aspects involved in the combinations are Power (You lead with command), Prestige (You earn respect with higher standards), Trust (You build loyalty with consistency), Mystique (You communicate with substance) and Alert (You prevent problems with care).
The character study is partly extracted from the work of Sally Hogshead who is the founder of Fascinate System and author of New York bestseller Fascinate and How the World Sees You.
Cherry herself spent more than a decade of her life in Singapore to hone her skills in profiling and life coaching, benefiting about 150,000 Southeast Asians whom she has trained. She has relocated herself back in Manila to do trainings, youth empowerment camps and one-on-one coaching with possible Filipino clients.
She shared, "My expertise is in generative coaching related to goal setting, breaking the old belief systems, anchoring intense states of successes and unleashing hidden triggers."
The so-called "ultimate fascinator" has founded the World Stage International Network, an organization dealing with life transformation based on training using the "subconscious and conscious modalities of change."
Asked if Pope Francis is a global figure created largely by the call of the times, the proper timing of his ascendancy to the throne and his positive response to it, she argued, "The credit is largely on him because he is winning the hearts of people from all over the world because of his very positive character. He is revolutionary and people see great hope in him."
The Pope, born Jorge Mario Bergoglio in Buenos Aires, Argentina in 1936, is going back to Rome today after a five-day visit here. Pope mania returned to the Philippines exactly 20 years after the late Pope John Paul II visited in 1995 to the tune of Tell The World of His Love.
Pope Francis' rock star fame came quickly after he replaced Pope Benedict XVI who resigned as Pope. He was elected March of last year and chose the name Francis in honor of Saint Francis of Assisi.
It makes sense that Cherry is tagged as a chief transformation rock star. She wants to create more rock stars in the vein of the beloved Pope Francis. Her favorite line of hers, "Winners don't stop until they make the rest of their lives the biggest of their lives."
Pretty much pertaining to the 78-year-old Pope Francis.
(To contact Cherry Africa, call 0917-6179774.)