It was not only all over town. It was a sound and I should also say sight heard and seen all over the world. I am talking about the animated Disney feature film Frozen and its now oh-so-famous song Let It Go. The movie was released late in 2013 but it was this year when its phenomenal popularity took off. Not only were people watching the picture everywhere, everybody from age two and above were at one time or another going, "Let it go, let it go…"
No wonder Frozen was named Entertainer of the Year by the Associated Press. That was just the latest of many awards that the movie, which has already grossed over a billion dollars, continues to garner from assorted sectors. And that amount is only from the box office. There are also sales of merchandise, character licensing, use of the songs and other sources of revenue, Disney expertly exploits. Note that we have lately been seeing kids in their Frozen wardrobe, lugging their Elsa dolls, watching the video and of course, singing "Let it go, let it go."
And that is not the end of it. The soundtrack, which must have the most offshoot releases of any album I know, was named No. 1 on Billboard's already-published chart recap for 2014 (which recaps the charts in the issues dated Dec. 7, 2013 through Nov. 29, 2014). Two Frozen sequels — one short, one full-length — are also in the works. There is a Frozen-themed ice show on tour and there are rumors of a Frozen stage musical set to open on Broadway soon.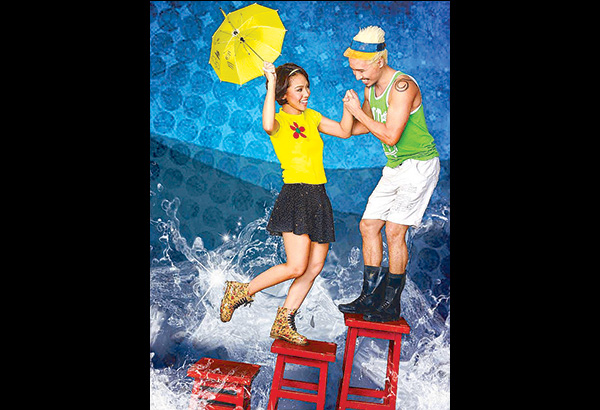 PETA's Rak of Aegis had audiences begging for more and more
Electronic cash registers don't ring anymore but they might as well be singing merrily, "Let it go, let it go…"
Most heartening about the tremendous success of Frozen is the fact the music for the film was created by the New York-based Filipino composer Robert Lopez, who wrote the songs with his wife Kristen Anderson. The Yale-educated Lopez won the Academy Award for Best Song for Let It Go early this year. He is now part of a very exclusive group of artists called EGOT for winning an Emmy for television (Wonder Pets for Nickelodeon), a Grammy (Best Musical Theater Album for The Book of Mormon), a Tony (Best Musical for Avenue Q) and an Oscar for Let It Go. I know, he is now more American than Filipino but he was born here and has Filipino blood. Besides, it always feels great to come across Pinoys we can be proud of.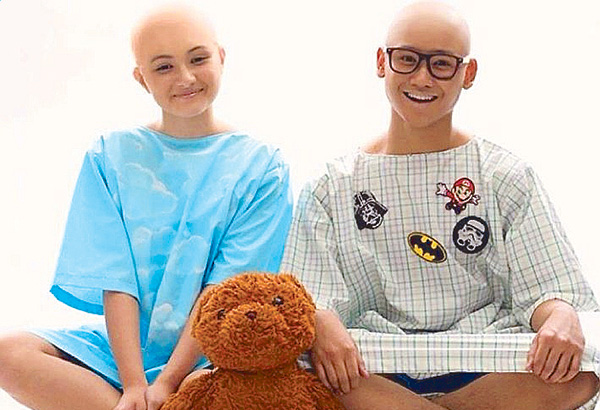 Pinoy talents showed off excellent theater chops in such productions as The Sandbox Collective's Dani Girl
Speaking of musical theater, we had probably one of its most exciting periods in 2014. Rak of Aegis had audiences begging for more and more and more, it just had to keep doing show after show after show at the PETA Theater in Quezon City. And I do not think we have seen the end of it as I am sure people would still want to watch the show in case they decide to bring it back, if only to sing, "Basang-basa sa ulan…" and other Aegis songs to their hearts' content.
It was not only in Rak of Aegis where our talents showed off their excellent theater chops. They also did very well in Priscilla Queen of the Desert, Shrek the Musical, Grease, Dani Girl and other shows. Pinoys have indeed proven that they are all so good on stage that some of them are now in London keeping the fire lit by Lea Salonga 25 years ago ablaze. Leading the pack and winning raves for their work are singing champions Rachelle Ann Go as Gigi in Miss Saigon and Mark Bautista as President Ferdinand Marcos in Here Lies Love.
In the field of recording, it was the year of non-singers. We saw the likes of Daniel Padilla, Kathryn Bernardo, Maja Salvador and Richard Yap releasing albums and topping the charts. No coach will ever turn their seats around for them in The Voice but they certainly kept music sales going big for local labels. But take heart, with Basil Valdez, Martin Nievera, Sarah Geronimo, Julie Anne San Jose and other real singers keeping the music alive, we can certainly look forward to a more musical year in 2015.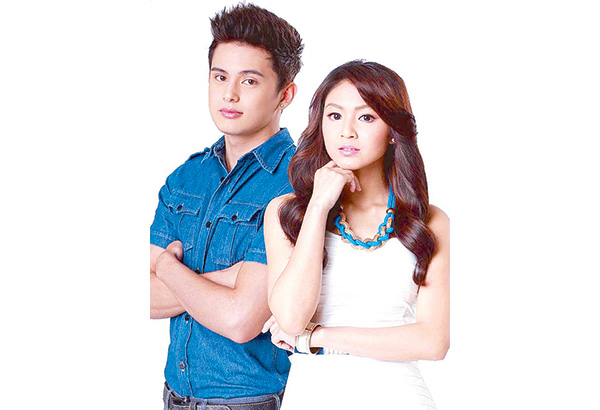 James Reid and Nadine Lustre: The biggest breakthrough stars of 2014 are not only movie stars
Not to forget, there are also James Reid and Nadine Lustre. The biggest breakthrough stars of 2014 are not only movie stars. They are also real singers first, who have recorded hit albums. Their team-up debut in the box-office winner Diary Ng Panget not only resulted in a hit soundtrack album. It also fuelled the exciting trend of using materials sourced from Wattpad novels online. For all those authors and their readers, it made for a most exciting year indeed.
Happy New Year and may 2015 be blessed with good health, prosperity and happiness.