Facebook ends facial recognition over privacy fears
November 3, 2021 | 7:59am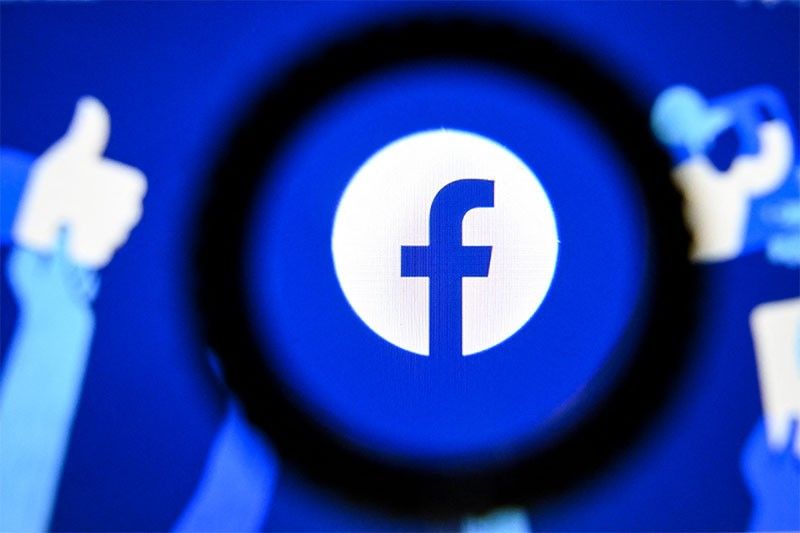 SAN FRANCISCO, United States — Scandal-hit Facebook is shutting down its long-criticized facial recognition system and deleting scan data on a billion people, it said Tuesday, in a shock response to privacy concerns.
The announcement came as the tech giant battles one of its worst crises ever, with reams of internal documents leaked to reporters, lawmakers and US regulators fuelling fresh calls for government regulation.
This policy change shuts down a feature that automatically identified people who appeared in Facebook users' digital photos, and was key to the company building a global library of faces that became a magnet for controversy.
"This change will represent one of the largest shifts in facial recognition usage in the technology's history," wrote Jerome Pesenti, the vice president of artificial intelligence at Facebook's parent company Meta.
"There are many concerns about the place of facial recognition technology in society, and regulators are still in the process of providing a clear set of rules governing its use," he added.
Pesenti did not directly explain why the change was announced at a moment when the company was deluged with reports based on leaked documents that argued executives know the platform could cause harm.
Winding down the system "will result in the deletion of more than a billion people's individual facial recognition templates," he wrote, adding it would take place over the coming weeks.
Privacy advocates welcomed the news, but some were concerned it was an effort to score points amid recent public relations disasters.
"My feed is equally divided between people who think Facebook's decision to stop using its facial recognition system and delete faceprints is a big deal and the people who think it's a desperate grab for positive headlines that changes nothing of substance," tweeted Eva Galperin, director of cybersecurity at watchdog Electronic Frontier Foundation.
Privacy concerns
Facial identification, launched in 2010, went through changes to tighten privacy, but still was central to a significant lawsuit and regulatory scrutiny.
The social network agreed in 2020 to a $650 million payout after failing to win dismissal of a case alleging it illegally collected biometric information for "face tagging" in violation of a 2008 Illinois privacy law.
The deal was one of the largest settlements in a US privacy case, topped only by Facebook's $5 billion deal with the Federal Trade Commission on its data practices.
Several US cities including San Francisco have passed bans on the use of facial recognition technology. There are concerns about creating large databases with errors in identifying some individuals.
In the United States, faced with pressure from watchdogs, tech giants like Amazon, Microsoft, IBM and Google have stopped, at least temporarily, selling facial recognition software to police forces.
"Facial recognition is one of the most dangerous and politically toxic technologies ever created. Even Facebook knows that," said Caitlin Seeley George, campaign director at digital advocacy group Fight for the Future.
As the company battles its whistleblower revelations, it has changed its parent company name to Meta in an effort to move past being a scandal-plagued social network to its virtual reality vision for the future.
Facebook, Instagram and WhatsApp — which are used by billions around the world — will keep their names under the rebranding that critics have called an effort to distract from the platform's dysfunction. — with Joshua Melvin in Washington
As It Happens
LATEST UPDATE: January 16, 2022 - 8:55am
Get the latest news about Facebook, Twitter, Instagram and other social media platforms. Main image from by Pixelkult from Pixabay
January 16, 2022 - 8:55am
Top bosses of Google and Facebook were directly involved in approving an allegedly illegal 2018 deal to cement their dominance of the online advertising market, US court documents revealed Friday.
The records, part of an anti-trust lawsuit by a coalition of US states targeting Google, make serious allegations against Big Tech giants long accused of holding monopolies.
According to the states' accusations, the online search colossus sought to oust competition by manipulating ad auctions — the ultra-sophisticated system that determines which ads appear on web pages based on the anonymized profiles of internet users. — AFP
January 2, 2022 - 9:27am
US authorities have asked telecom operators AT&T and Verizon to delay for up to two weeks their already postponed rollout of 5G networks amid uncertainty about interference with vital flight safety equipment.
The two companies said Saturday they are reviewing the request.
The US rollout of the high-speed mobile broadband technology had been set for December 5, but was delayed to January 5 after aerospace giants Airbus and Boeing raised concerns about potential interference with the devices planes use to measure altitude. — AFP
December 31, 2021 - 11:11am
Palestinian journalists have raised the alarm over what they describe as unjust suppression of their content on Facebook, a claim backed by rights groups but rejected by the social media giant.
On December 4, Palestine TV correspondent Christine Rinawi posted a video on her Facebook account in which Israeli security forces were seen shooting a Palestinian on the ground, killing him. He had just carried out a knife attack on an Israeli civilian.
Shortly after she posted her video, Rinawi, who has nearly 400,000 followers, noticed it had been removed from her account. — AFP
December 17, 2021 - 10:38am
Facebook parent Meta bans a series of "cyber mercenary" groups, and begins alerting some 50,000 people likely targeted by the firms accused of spying on activists, dissidents and journalists worldwide.
Meta took down 1,500 Facebook and Instagram pages linked to groups with services allegedly ranging from scooping up public information online to using fake personas to build trust with targets or digital snooping via hack attacks.
The social media giant also started warning about 50,000 people it believes may have been targeted in more than 100 nations by firms that include several from Israel, which is a leading player in the cybersurveillance business. — AFP
December 10, 2021 - 10:47am
When website addresses using writing systems like Chinese and Arabic were introduced back in 2009, it was hailed as a step that would transform the internet.
But 12 years later, the vast majority of the web remains wedded to the Roman alphabet -- and ICANN, the organisation in charge of protecting the internet's infrastructure, is on a mission to change it.
"The truth of the matter is that even if half the world's population uses the internet today, it's the elite of the world -- mainly those living in cities, mainly those with a good income," Goran Marby, head of the US-based non-profit, told AFP in an interview.
"Shouldn't we give people the opportunity to use their own scripts, their own keyboards, their own narratives?"
It's thanks to ICANN — the Internet Corporation for Assigned Names and Numbers — that when you type an address at the top of the screen, your computer can find the web page you're looking for.
These days it's theoretically possible to type an address in more than 150 scripts, including obscure ones like ancient Egyptian hieroglyphs, and watch the page load.
But large parts of the internet remain incompatible with writing systems other than the Latin alphabet. Many US websites, for example, would not allow you to make a purchase or subscribe to their newsletter if you entered an email address in Tamil or Hebrew. — AFP
Recommended
August 17, 2022 - 12:00am