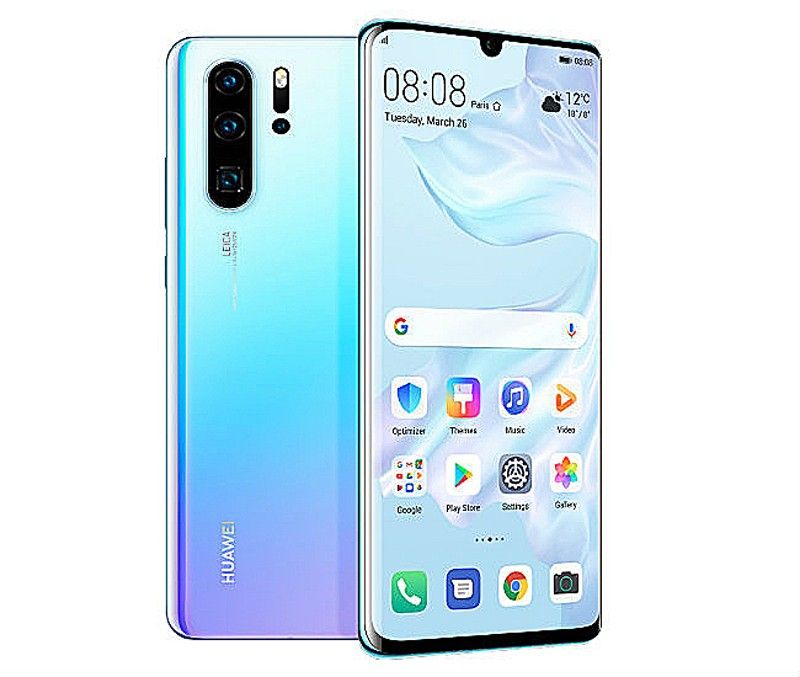 A connected lifestyle: The Huawei P30 Pro
Kathy Moran
(The Philippine Star) - June 17, 2019 - 12:00am
MANILA, Philippines — We live in a connected world — virtually that is. And for Huawei that connection is so important that they have built gadgets around a Huawei all-scenario smart solution for high-speed seamless information circulation. This way Huawei has started to build an intelligent world by creating more value through innovation.
The all-scenario smart solution offers high-speed and seamless information circulation through Huawei Share. The products are all dynamically aggregated based on specific scenarios like entertainment, travel, office and lifestyle, to deliver all-scenario smart experience. The AI technology is Huawei's main accelerator for building a fully connected and intelligent world.
How stable is Huawei
But faced with many issues one wonders if Huawei will continue to grow and continue its presence in the technology sphere.
One of the signs that the company is not just going to fold is that its recently filed a motion for summary judgment as part of the process to challenge the constitutionality of Section 889 of the 2019 National Defense Authorization Act (2019 NDAA). It also called on the U.S. government to halt its state-sanctioned campaign against Huawei because it will not deliver cybersecurity.
Banning Huawei using cybersecurity as an excuse "will do nothing to make networks more secure. They provide a false sense of security, and distract attention from the real challenges we face," said Song Liuping, Huawei's chief legal officer. "Politicians in the U.S. are using the strength of an entire nation to come after a private company," Song noted. "This is not normal. Almost never seen in history."
In the complaint, Huawei argues that Section 889 of the 2019 NDAA singles out Huawei by name and not only bars U.S. government agencies from buying Huawei equipment and services, but also bars them from contracting with or awarding grants or loans to third parties who buy Huawei equipment or services—even if there is no impact or connection to the U.S. government.
"The judicial system is the last line of defense for justice. Huawei has confidence in the independence and integrity of the U.S. judicial system. We hope that mistakes in the NDAA can be corrected by the court," Song added.
Battle continues
Because Huawei has been built as a strong technology company with millions of dollars poured into research and development it does not seem likely that the company is ready to just fold and die.
In a recent statement Huawei founder Ren Zhengfei has been quoted at saying that,
"We will ultimately embrace each other because we want to work together with them to make contributions to society."
Sales figures and market shares aside, Huawei ultimately desires the betterment of society through its innovations in telecommunications. Zhengfei dismisses any adversarial views on foreign tech companies, as he believes that these companies are partners in contributing meaningful change to people's way of life.
And so it is the Philippines as Huawei continues to grow in market share here.
Because we are curious about Huawei phones and devices being able to perform up to par as the company continues to introduce new and interesting devices in its digital ecosystem that will provide us with a connected intelligent life.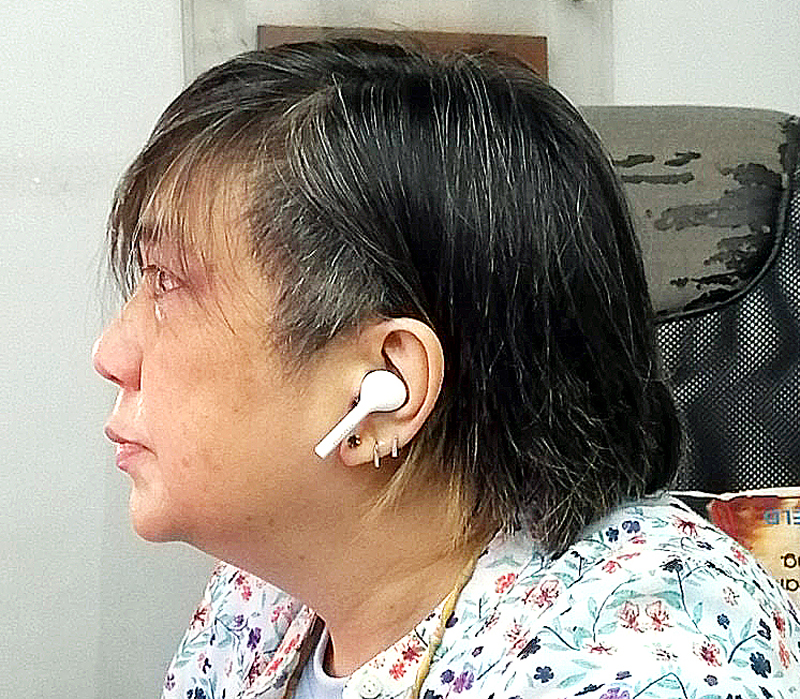 Huawei Freebuds
We asked a few questions and here is what Huawei Philippines had to say.
Will these Huawei connected gadgets still be able to work with Huawei smart phones coming up?
Huawei will continue to provide security updates and after-sales services to all existing Huawei and Honor smartphone and tablet products, covering those that have been sold and that are still in stock globally.
Will Huawei still continue to be competitive in the Philippine market?
Yes, definitely. Huawei's loyal consumers in the Philippines should not worry and must still watch out for the new products that Huawei will be releasing in the coming weeks and months. Huawei still commits to provide quality and meaningful innovations to our consumers and we will not slow down.
Has the news of Huawei and it sanctions affected it growth here in the Philippines?
Huawei enjoys the strong support from its loyal consumers, retail and operator partners.
Huawei makes intelligent connections
With my fears of a shutdown of Huawei I tried of Huawei FreeBuds Lite for starters.
The sound of the Huawei Freebuds Lite was music to my ears. I am not a lover of earphones but I have become a convert with these Freebuds. Connecting it to me Huawei P30 Pro was a snap and answering a call was a tap away.
The Freebuds connect with Bluetooth so no wires — perfect for when I was driving. And, the sound was clear and I got all calls easy as pie. I tried to play a little music, too but that was
The FreeBuds Lite come with a white small box that has the charging case with the earphones inside, a short USB-A to micro USB cable, 3 sizes of tips, a pair of sport-centric tips, a pair of detachable silicon rubber ring
The charging case is capsule-like with the Huawei logo on top, printed information below, LED indicator in front, and micro USB port/Bluetooth pairing button at the back.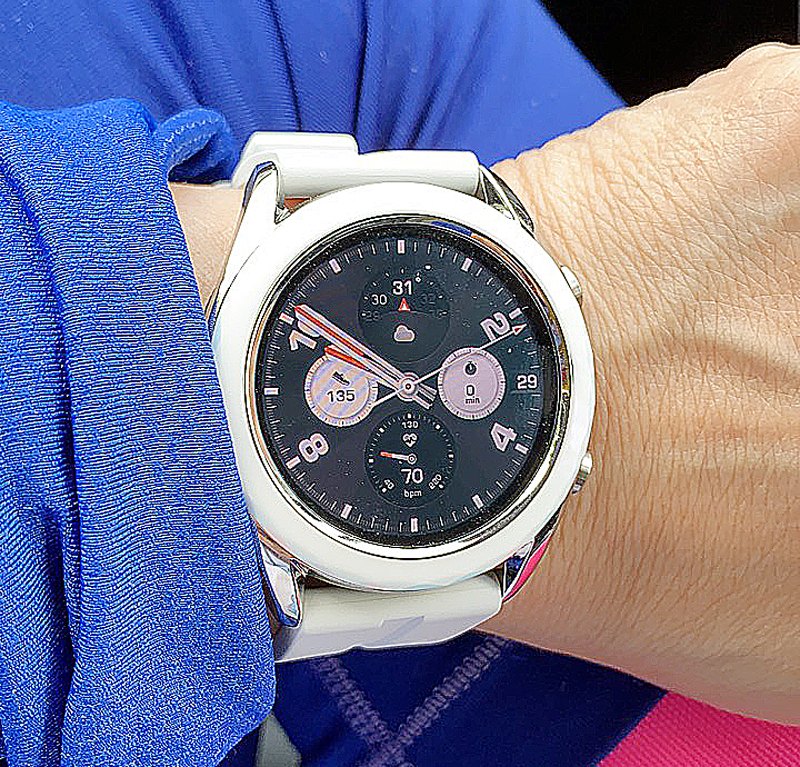 Huawei GT watch elegant
The FreeBuds are comfortable as it has a half in-ear design with smooth curves. The eartips included in the package are comfortable. The way the earphones seal the ear are important seal as it helps reach the best sound possible.
I also liked how the Freebuds left the noise out but with as little to spare so that I was aware of the cars coming — it is decent enough to outside noise. But, it isn't too strong to make you unaware of your surroundings. .
The charging case can charge it for 3.7 times. In total, it can provide around 12 hours of battery life although I fell that three hours of battery life should be good enough for commutes and workouts.
Setting up the FreeBuds Lite is a bit tricky at first. You can only pair it with the device of your choice while it is inside the case. All you need to do is open the case, press the function button (pairing button) for around two seconds, check if the blue LED light is blinking, and connect. The earphones are compatible with Android, Windows, and even Apple (iOS) devices.
Each earpiece comes with hidden double-tap control tech. Double tap left to active voice assistant, double tap right play and pause music, and double tap either side to answer or end a call.
There's an accurate infrared sensor that detects when you have the earphones in your ear. It will stop the audio you are playing when you remove either the left or right earpiece.
Bluetooth connectivity of this device was amazing with my Huawei P30 Pro. Bluetooth lag is hardly noticeable even if you are a few feet away from the audio source. I can still enjoyed music when I got off the car to withdraw money at the ATM even if I left my phone in the car. Not bad.
Huawei's FreeBuds Lite was a great commute and workout buddy because it is truly free from wires.
There are other connections I made with my Huawei P30 pro — but they are for another story.