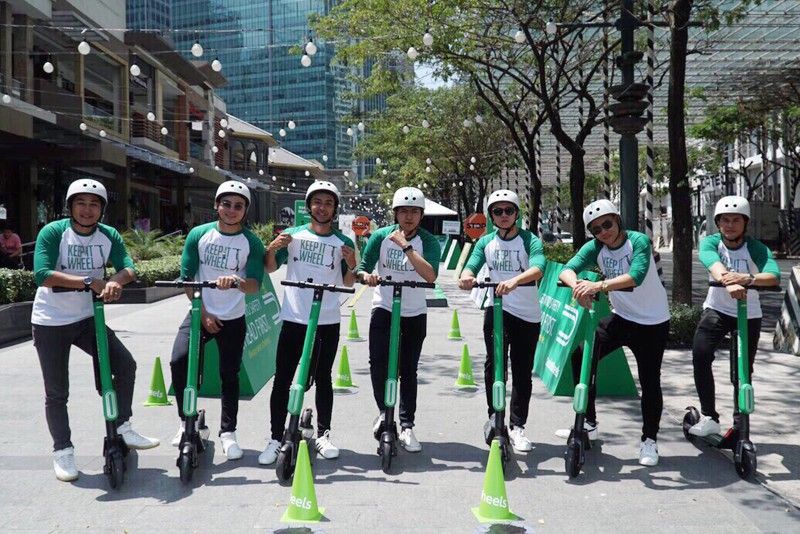 GrabWheels, an electric scooter-sharing platform, is currently on a pilot run in Uptown Mall in Taguig City and will be rolled out by end-2019.
Grab to bring 'super app' ecosystem to Philippines
MANILA, Philippines — Grab continues to grow its ecosystem of online, on-demand services as it announced new services in the Philippines on May 8.
In a media briefing to journalists from the Philippines and Vietnam in Jakarta, Indonesia on Wednesday, Grab announced that it will begin to offer 'Hotels' booking, on-demand 'Videos' streaming, 'Tickets' purchasing, and 'Bills payment.
The company also said it will innovate and strengthen existing services with the introduction of GrabWheels and GrabKitchen. The new services and innovations will be progressively rolled out in the Philippines beginning Wednesday and will be available to all users by end-2019.
"We are excited to offer these new services to our customers, giving them better access to the services that matter the most to them. A day with Grab can now be seamless from booking your ride to ordering your next meal and getting ready for your next movie date or holiday trip," said Jerald Singh, group head of product and design for Grab, during the media briefing.
Some of the new 'super app' services to be launched in the country are now available, albeit in a localized way, in Indonesia, which is currently Grab's biggest market. Journalists from the Philippines and Vietnam got to witness firsthand how Grab is implementing these services as a preview of how it will be implemented in the Philippines.
For example, GrabKitchen, a single central location for multiple F&B brands that deliver their dishes using the GrabFood service, is now being implemented in Jakarta where it currently has three branches. The service has not only given GrabFood greater diversity of food choices, it has also addressed gaps in delivery time in certain parts of Jakarta. With merchants operating free of rental fees, it empowers them to expand their footprint and increase their revenue without much capital outlay. GrabKitchen will be available in the Philippines before the end of the year.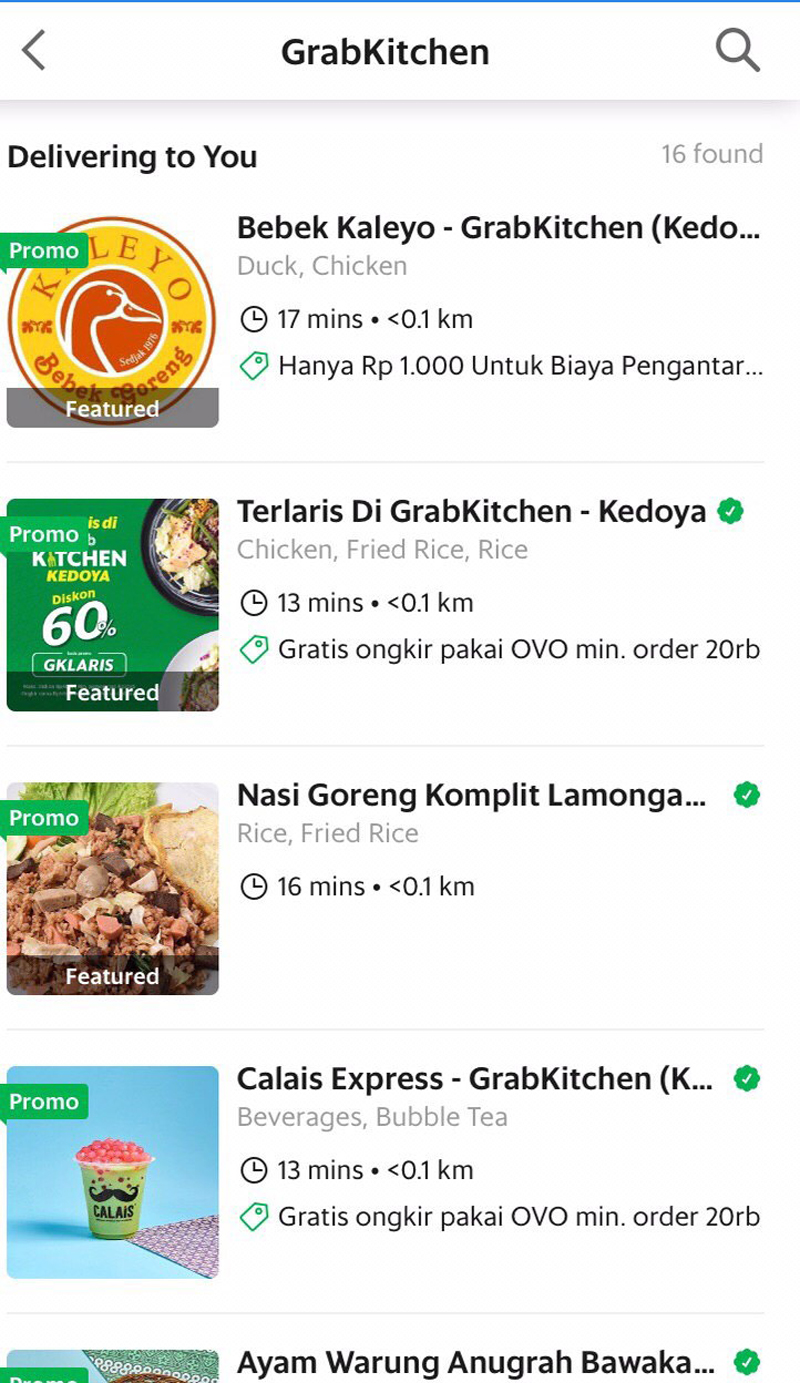 GrabKitchen is a single central location for multiple F&B brands that deliver food through the GrabFood service. Already being used in Indonesia, the service will be launched in the Philippines before the end of the year.
Also being piloted in Indonesia is GrabWheels, an electric scooter-sharing platform that works well for short distances. It's Grab's solution to the demand for more ecofriendly and sustainable personal transportation, currently one of the major problems in Southeast Asian countries. People can rent scooters a designated parking spots by simply scanning a QR code generated using the GrabWheels app and whizz to their destination. Simply locate another GrabWheels parking spot to return the scooter after use. GrabWheels is currently on a pilot run at Uptown Mall in Taguig City, with plans to expand the service to other townships.
Apart from personal transportation, Grab has also ventured into providing another solution to a major challenge when traveling: finding accommodation. With the new 'Hotels' booking service, Grab users can book hotels and other accommodation from Agoda, and soon, Booking.com. directly from the Grab app. With access to the world's largest selection of hotels — a whopping 28 million listings — people can enjoy greater variety of options and easily compare prices so they can find accommodation that suit their budget.
Grab has rolled out 'Hotels' in the Philippines on May 9 and will launch added features and benefits such as free personal travel insurance, flight delay insurance with each hotel booking, special ride offers, GrabPay option, and integration with GrabRewards within the year.
Given Filipinos' love for streaming online video content, Grab has partnered with HOOQ, Asia's first and largest video-on-demand service, to offer online video content within the Grab app. Filipinos can now enjoy on-demand streaming of Hollywood blockbusters, Asian movies and shows, and local films and programs while waiting for their GrabCar or their GrabFood delivery.
Complementing the video service is GrabPay's integration with SM Cinemas, which users can already use purchase movie tickets via QR payments and online acceptance. Before the year ends, a separate 'Tickets' service will be available within the Grab app, enabling users to search and buy tickets from leading cinema operators simpler and faster. Grab is also planning to expand the service to offer a wider range of events aside from movie tickets.
Likewise, by third quarter of 2019, Grab users in the Philippines will be able to pay their bills faster with the rollout of its bill payment service, which has seamless integration with GrabPay. The company has partnered with leading utilities to offer hassle-free payment, enabling users to save time and avoid long queues.
"You do all these from the palm of your hand, through one app, enjoying exclusive offers and even greater value when you pay with GrabPay and earn GrabRewards points. These points can in turn be used for more discounts or vouchers on other transactions. We are the app serving the everyday needs of Southeast Asians, and we look forward to introducing even more services in the Philippines and other countries through the rest of the year," Singh stated.