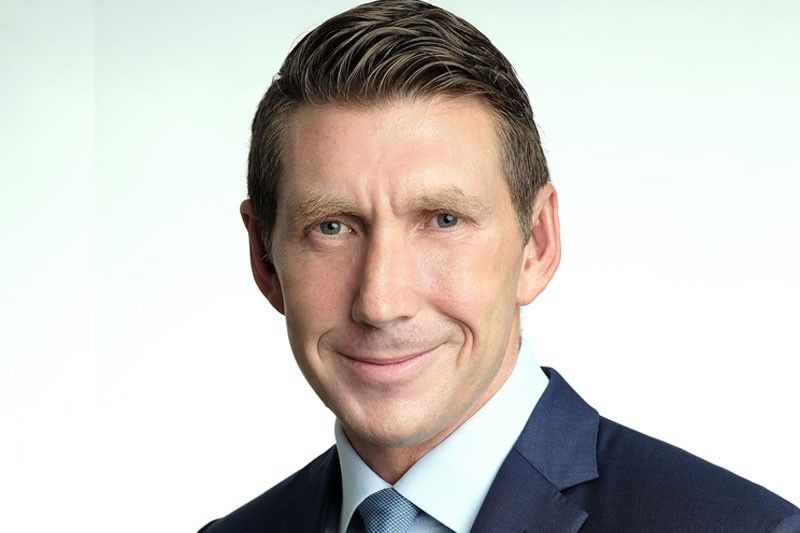 "The Philippines has gotten more attractive as a destination and it has been more and more feasible (to build hotels) and that's why you see so many hotels all over," Hilton Asia Pacific president Alan Watts told The STAR in an interview.
File
Hilton charts aggressive expansion in Philippines return
MANILA, Philippines — More international hotel brands are taking notice of the country's tourism growth potential as arrivals have surged to record levels and government embarks on a revitalized tourism campaign.
"The Philippines has gotten more attractive as a destination and it has been more and more feasible (to build hotels) and that's why you see so many hotels all over," Hilton Asia Pacific president Alan Watts told The STAR in an interview.
He attributed the country's attractiveness to the continued growth of the tourism market.
In 2018, the Philippines registered an all-time high of 7.1 million foreign arrivals, a 7.65 percent rise from the 6.6 million arrivals the previous year.
Latest data from the Department of Tourism (DOT) also show that the country registered a total of 97 million domestic tourists in 2017, already exceeding the 86 million domestic tourists target for 2022 under the National Tourism Development Plan (NTDP).
"Any known destination where international demand can marry with domestic demand is a place where international brands have a natural place to stay," Watts said.
"Philippine tourism has been doing more now than it has before. You see more international demand drivers as a destination. I think they're doing a good job of promoting both culture, food and beauty of the Philippines. I think the country is doing a good job in expanding its offerings," he added.
Continued expansion
At present, Hilton has two operating hotels in the Philippines, namely the Conrad Hotel at the SM Mall of Asia complex and Hilton Manila at Resorts World, both in Pasay City.
Watts said the hotel chain will soon open a third property in the country this year, at Clark in Pampanga.
The 268-room Hilton Clark Sunvalley Resort will be developed through a partnership with Sunvalley Hotel Clark Corp. under a management agreement.
The hotel will be part of a mixed-use development that also includes a 304- hectare private country club, a water park, high-end residential villas and spa, as well as sports facilities.
Watts said the rise of the Asia Pacific consumer market is also a factor driving the company's expansion in the Philippines and in the region.
"What's driving our expansion in the Philippines is sort of what's driving the expansion everywhere across Asia. So the rise of that Asian consumer buoyed by the strong inbound destinations that Southeast Asia provides have equaled to more tourism or more demand for hotels than before," Watts said.
Filipino hospitality
Apart from the attractive tourism market, Watts identified the warmth of the Filipino people as another factor that makes the Philippines stand out from other markets in the region.
"It makes it easier for any traveller. English is still the common denominator language. But the Filipino people have actual warmth, actual smile and a natural confidence that doesn't exist in other countries that are more reserved," Watts said.
In addition, Watts emphasized that the company has had no challenges in looking for Filipino talent to work for their hotels in the country.
"I think the best way to incorporate the Philippines, the Filipino culture everywhere in our hotels is to export Filipino talent. Not only are we becoming a bigger and bigger employer here the Philippines, we also have a lot of programs to ensure that our talent can leave in the Philippines to other destinations," Watts said.
He emphasized that Hilton is always aiming to upgrade the skills of their employees by offering them progressive opportunities through their network of hotels across the world.
"Hospitality is still one of the great employment choices. We need to make sure hospitality is always a preferred option of people who want to start or for people who want to choose their careers," Watts said.
This can be done by attracting more talent and making sure that they promote great talent up the system so that they work more on their leadership and provide more in the service or they can get the connections they want to.
Future plans
Watts said that the company ultimately aims to introduce more of its different hotel brands in the Philippines.
"I'd like to introduce DoubleTree or Hilton garden in the Philippine market at the right opportunity," Watts said.
"In due course, we'd like to be in both resort markets. We'd to see our mid-scale brand introduced in Manila first and throughout the country," he added.
Watts said that they are also on the lookout for properties for potential resort projects in Boracay and Cebu.
"Got to have the right location, got to make sure the infrastructure is right We're very careful that wherever we go, we don't cause damage with the carbon footprint and we add value to the infrastructure and the environment," Watts said.
Asked what more can the Philippines do to attract more international hotel brands into the country, Watts said its really about investing in infrastructure and more flights.
"Ultimately, the Philippines is doing what other countries are doing which is adding infrastructure and demand drivers. They can continue to invest in flights and access infrastructure because it's access infra that comes before a hotel," Watts said.
"I think the Philippines is doing a pretty good job at the moment or we wouldn't be building hotels like this," Watts said.