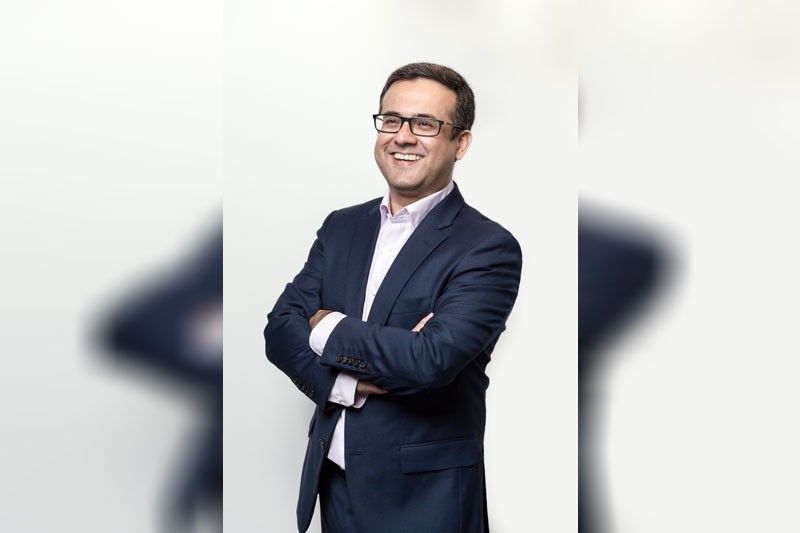 Spotify changes way Pinoys listen to music
Smartphone penetration and usage have changed the way Filipinos consume music.
With this change, music streaming service Spotify is looking to grow in the Philippines through a win-win strategy of delivering a better experience to consumers and providing a platform for local artists to share their work.
Gautam Talwar, managing director for Southeast Asia at Spotify said the music streaming service is among the largest contributors to the music industry globally, as well as in the Philippines.
"The impact of streaming in the Philippines is huge, contributing 73 percent of music industry revenue. That's a significant contribution and we are proud to be part of this story. The shift to streaming has revitalized music where piracy used to be the primary method of consumption," he said.
Launched in Sweden in 2008, Spotify provided a platform to allow consumers to legally listen to music online and address the music industry's longstanding problem of piracy.
Through Spotify, individuals can access over 50 million tracks and more than 500,000 podcasts titles for free.
To enjoy exclusive features such as listening to music offline and without ads, as well as improved sound quality, users have the option to upgrade to Spotify Premium.
Available in 79 markets, the streaming service has 248 million monthly active users including 113 million subscribers as of Sept. 30.
In the Philippines, the streaming service first became available in 2014 and since then, it has gained popularity among Filipinos, making the country among Spotify's biggest markets in Asia.
Talwar said this has to do with music playing a huge part of the Filipino culture and identity.
"You can see this unbelievable passion and talent through the thriving local music scene - OPM (Original Pilipino Music) content has hit 10 billion streams on Spotify. Last year, OPM music dominated the most-streamed tracks in the Philippines," he said.
In particular, IV of Spades' "Mundo" took the top spot, followed by and Ben&Ben's "Kathang Isip".
This Band's hit Tagalog single "Kahit Ayaw Mo Na" which reached number one on Spotify Philippines' Top 50 and Viral 50 charts, also appeared on the Global Viral 50 chart.
Talwar said this is usually an achievement of K-Pop music.
When it comes to the amount of time spent to listen to music, he said Filipinos, on average, have 172 minutes per day and tend to stream music between 12 noon and 6 p.m.
With the Philippines among its biggest markets in Asia, he said the country is also being considered in Spotify's plans for growth in the region.
"Our strategy for growth has always been two-fold: continue to invest in developing a better user experience, and helping to shine a spotlight on local creators to help them break across boundaries," he said.
As part of delivering better service to users, Spotify is seizing opportunities in podcasts or digital audio files which are usually made available as a series and could be downloaded to a computer or mobile device.
"Podcasts are an area where we are seeing a lot of global growth. In the last year, we acquired podcasting companies including Anchor, Gimlet and Parcast and in Southeast Asia we plan to ramp up our activities in this area," Talwar said.
As data burn is among the challenges faced by users in the Philippines, as well as in Southeast Asia, he said the streaming service has also developed Spotify Lite product, which works just like the main Spotify app, but is smaller, faster and simpler.
Spotify Lite allows users to search and play their favorite songs and artists, save them, as as well as to share such with others, but at a super lite size of 10MB.
Designed for older devices and operating systems that may find it difficult to work with heavier apps and data use, Spotify Lite enables access for users regardless of whether they're using the newest phones in the market.
"Our Lite product also has the ability to open up Spotify to millions more users across the country and we're excited to see how this can really help get music into the hands of everyone in the Philippines," Talwar said.
Spotify is also leveraging on partnerships with telco players like Globe Telecom Inc. and Smart Communications Inc. to reach more users and provide convenience to subscribers for payments.
"In general, our telco partners have been great at helping to drive awareness of Spotify as well as providing music fans with easy ways to pay, such as carrier billing. We also created daily and weekly Spotify Premium plans in Asia, offered via our telco partners," Talwar said.