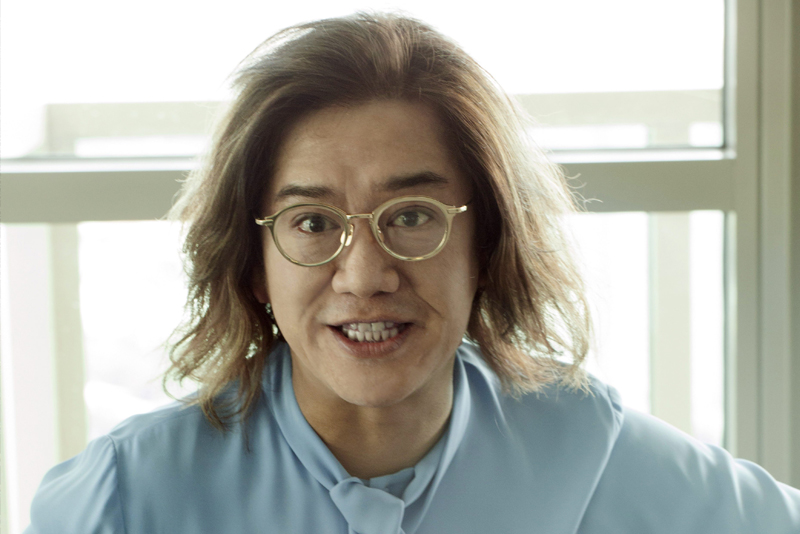 Raul Castro keeps digging for brilliance amid chaos
In times of fake news and alternative truths, it is often easier to settle for what is readily available instead of peeling layers upon layers of information to get to the truth. Raul Castro, chairman and chief executive officer of McCann World Group Philippines, believes otherwise.
MANILA, Philippines — Laureled with 20 years of experience, numerous recognitions here and abroad, and a lifetime achievement award from the Creative Guild of the Philippines (Kidlat Awards, 2013), Castro is the mind behind some of the most iconic campaigns of the company. Since joining in 2007, "The famous man who makes brands famous" steered the company toward prestige and greater heights. His leadership helped McCann in bagging multiple awards, including Agency of the Year five times in a row, and Campaign Asia Pacific's Digital Agency of the Year the same number of times.
Leading an impressive team of 300 opinionated experts and sustaining its level of excellence through the years are no easy feats – and these are the challenges that Castro embraces with rigor and passion. Castro does not take sole credit for his triumphs, saying, "It's not so much about me as the dedication and the passion that my team commits to every piece of work that we try to do." As a mentor and leader, he bets on the power of a diverse team that works harmoniously, instead of cultivating a culture of larger-than-life heroes. He reiterates: "I run it like a family. The more diverse we are, the better off we will be. We will only understand each other if we begin to open ourselves to the differences everybody brings into the table." And this has proven to work in the company's favor as McCann World Group Philippines continues to be the go-to company for brands when it comes to award-winning strategies and campaigns.
Truth well told
The traffic of generated content and the shortening attention span of consumers, make it harder for agencies to penetrate the mainstream consciousness and create an impression. For some, it is often convenient to just bank on what's popular – no matter how fleeting – than to dig upon what's true and lasting. And this is exactly what Castro aims to challenge. "I think while there is a genuine obsession for what is new and what is changing, I try to bet on the thing that has not changed, which is humanity."
The highly celebrated Kuwentong Jollibee series is a prime example of the partnership between Castro's leadership and McCann's philosophy of "Truth well told." When the series dominated the airwaves in 2017, Castro was pleasantly surprised with the attention it got. He notes, "I was super thrilled... that in spite of the amount of content being generated now, a piece of advertising can still cut across all conversations and social strata."
Not to discount hard work and intensive research, Castro also takes pride in the company's proprietary tools and methods to uncover the macro-level truths that drive people's attitudes and behaviors. These studies involve going to the streets and talking to actual people, interacting directly with their consumers, and banging these person-to-person experiences with statistics. Castro further explains,
As a trailblazer, Castro encourages his team to be genuinely curious about people and what compels them to patronize or follow a brand.
Hugot is rooted in truth
To date, the Kuwentong Jollibee series continue to elicit response across multiple platforms, garnering an average of three million views combined. Other landmark campaigns under Castro's leadership include: Coca-Cola's OFW Project & Happiest Thank You, Bear Brand Adult Plus's Labor Day, Fullybooked's Lives 1-4 Frank, and Maggi Magic Sarap's Dim Dads: Rufus.
While each campaign is unique on its own, there are evident traces of the hugot culture that seems to be prevalent in the advertising and marketing industry these days. Castro believes it's been here all along, "more than a hundred years ago, McCann has called it 'truth.' Hugot is drawing something from within and then revealing it. I think people patronize things that are rooted in truth," he said.
To Castro, things have not exactly changed that much. Human behavior, the provocations that drive a man, the thoughts that dominate his actions, are not exactly new concepts. The language may be different and the avenues may be new, but the desires and motivations have stayed the same.
It's not you, it's the brand
But finding the truth isn't quite enough. Castro highlights the importance of separating one's personal agenda in creating content, to make room for clarity. During meetings or creative discussions, he would often note: "This is not about you. We are speaking in behalf of a brand to its targeted consumer… It should never be about what you like. It should be about what will solve the objective that we set for the brand."
Albeit some people view advertising as a platform for self-expression, Castro believes the workplace is not made for self-expression, rather a platform or a voice for the brands. Castro reminds his team that there is always a problem that needs to be solved and an objective at the core of every campaign – and at the end of the day, it is a job. He reiterates with conviction, "never mind what you like, never mind what you authored, never mind what you thought you put on the table because this is not about you. This is about the objective we're trying to solve. If we isolate ourselves and we have all of these possible answers, which answer here will solve it best and why?"
The demands of the job can be taxing, and Castro recognizes that it is not a profession for the faint of heart. When people lose enthusiasm, Castro is practical and candid in reminding his colleagues: "You have to bring yourself to do it for the people you care about and those that depend on you, make them your inspiration to accomplish your task."
Paying it forward
The Creative Guild of the Philippines has inducted Raul Castro to its Hall of Fame. To be elevated in such stature requires at least five Ad of the Year or Gold Kidlat awards, and at least three gold metals from any of the following international festivals: Cannes Lions International Festival of Creativity, Clio Awards, One Show, Design & Art Direction (D&AD) Awards, Adfest, Spikes, New York Festivals Advertising Awards and London International Awards.
Through the years, Castro reveals that his barometer for success has changed dramatically. Now, he aims to infect people with a sense of leadership, "I want to be able to pass it on or leave it as healthy as when it was handed to me. I want to get them as excited, as motivated, as driven, as passionate, and as happy while doing it."
But Castro isn't slowing down anytime soon.
As Castro continues to drive the company forward, he is in a constant lookout for young and emerging talents thriving in the industry. "It's very easy and it's more convenient to stereotype a person so you don't have to think about it, but that doesn't aim for greatness, it just puts order in a chaotic world, and order does not make for brilliance – not always. I think, though, some kind of order will allow you to duplicate brilliance but you must be mindful that it can come from anywhere. So certain alertness in a process is key. That's the good thing about this job: there is no playbook," he said.
When finally asked about the secret behind his genius, he said, "To be able to make your brilliance shine in this industry, you have to shine light on other people and then project the accumulated brilliance of the team."