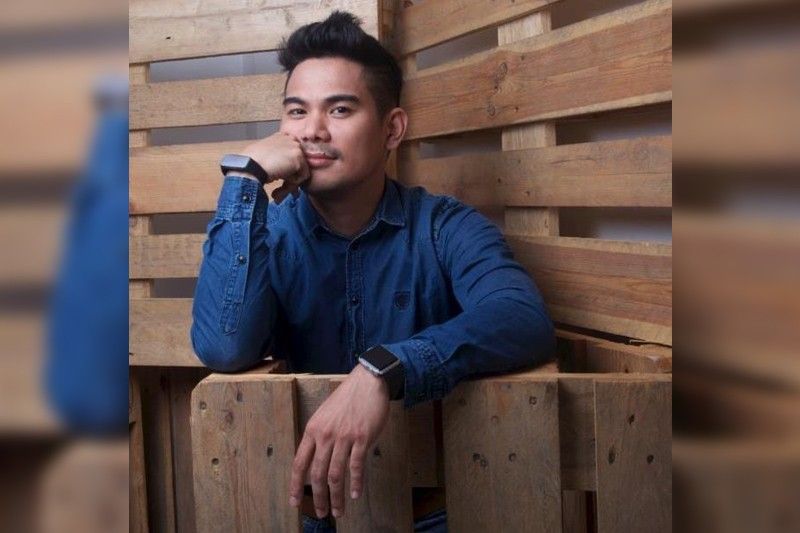 Domingo is tasked to drive the quality and award-worthiness of the work of all Hakuhodo companies in the Philippines and to train its employees in the ways of the sei-katsu-sha.
Photo Release
Hakuhodo Philippines announces Third Domingo as new creatives chief
(Philstar.com) - June 22, 2021 - 10:00am
MANILA, Philippines — After a strong showing in 2020 despite the pandemic and into the third year of a merger and acquisition spree, Hakuhodo International Philippines (HIP) Director Tatsuro Osuga announces the addition of country Chief Creative Officer to the roles of IdeasXMachina Group founder and CEO Third Domingo.
Domingo is tasked to drive the quality and award-worthiness of the work of all Hakuhodo companies in the Philippines and to train its employees in the ways of the sei-katsu-sha.
"Third is a lynchpin that holds together the youthful energy of IdeasXMachina (IXM). His fearless yet deliberate approach to the business of creativity is what we need to get to the next level of success in these massively changing times," said Osuga.
In 2020, IXM posted numbers largely unaffected by the global crisis, continuing to serve its czients, mainly Toyota, P&G, PayMaya, Splash, SMDC, Udenna, SMB Int'l, Panasonic, RFM, Bayer, Mayora, Nestlé, Lexus, USAID, RiteMed, QuadX and a slew of government agency and political clients.
Third has grown IXM from a small creative hot shop of an ad agency into a conglomerate that offers a complete lineup of peripheral but essential services and business units including PR (Prixm), Social Media Management (Socialixm), CSR (Heroixm), Market Intelligence Research (Brand-Y), Design & Branding (Brand-X), Final Art Production (Fart), Content Creation (Axolotl), CyberOps & Analytics (LegionX), Music Marketing (!nterroban¿), Audience Priming (11:11), Commercial Innovation (The Very One), IP Studio (idiöts), an independently incorporated Creative Innovations Agency, NJYN and soon in Media Investments (Mechanixm), Thought Leadership Publishing (Journalixm) and Sports Events Management (Activixm).
Hakuhodo is the third largest advertising company in the world based in Tokyo, Japan, In the Philippines, it has shares in digital-first BCI Ad Agency, eNav Events Management, and Unit8 Activation Solutions.
In 2019, Hakuhodo International awarded the Top Prize to Domingo among its 150 Agencies in the world for his innovative management of IXM particularly with his implementation of the Undertime Pay, where employees are to get more monetary incentives when they go home early from work—the opposite of Overtime Pay.
Third also instituted the famed Love Life Benefits, the Date Your Parents Allowance, the Malupet Bring Your Pet To Work Days, the Mental Strength Sessions with professional psychologists and coaches, the Education Fund for employee children and the Health Band to help keep his employees safe in these pandemic times.
His Management Team dominated Campaign magazine's 2021 Global Agency Of The Year Awards, winning Best Accounts Management Leader (Eggsy Montero), Best Strategy Planner (Jedd Ilagan), Best Place To Work In The World, Grandslam Agency with Best Culture, Best Talent Development Team, Best Integrated Marketing Agency finalist, Best PR Agency finalist (PRIXM) and Domingo himself shortlisted for Global Agency Leader of the Year.
"Third finds a way to be creative and resourceful in everything that he does, not only in coming up with ideas, but also in his agricultural farming! That is the spirit of the sei-katsu-sha philosophy of Hakuhodo. Third is not a Creative Director obsessed with getting attention for the work or with just winning awards, although he wins them handily," shared Osuga.
"He wants his team to learn the business and win themselves. That's why he attracts some of the best young talents in the industry today. I am so impressed with the core people of IXM: well-balanced, strategically grounded, creatively mad, but always research-driven. Very diskarte! No wonder the Young Achiever Of The Year awardees for the past five years in Asia Pacific did not only come from the same country, but are also employees from the same Agency, IdeasXMachina," he added.
Domingo first gained prominence as a member of the McCann team that did the work on the Sprite "Magpakatotoo Ka" campaigns.
He had received multiple metals in both local and the international stage for brands such as Adidas and Shangri-La from his stint at TBWA, Halls, Monde-Nissin, Seiko, Philippine Star, WWF and other social good projects.
He was the long-time Creative Director of Jollibee products and Unilab brands for the most part of his stint at PJB prior to him founding IXM.
He recently started two country-wide projects for Hakuhodo: the SikatSya which is a Creative Competition among all HIP, and the HakuhoDOJO, a training facility for aspiring Creative Directors and advertising leaders.
"I am humbled by the challenges that Hakuhodo entrusts me with, and I'm grateful. Advertising, the industry, has changed since I began my career here 20 years ago. I thank my mentors who have helped equip me with a strong motor to navigate through this evolution in the years to come. The die is cast on a creative revolution and I'm pumped to up to be in its frontline." Domingo said.