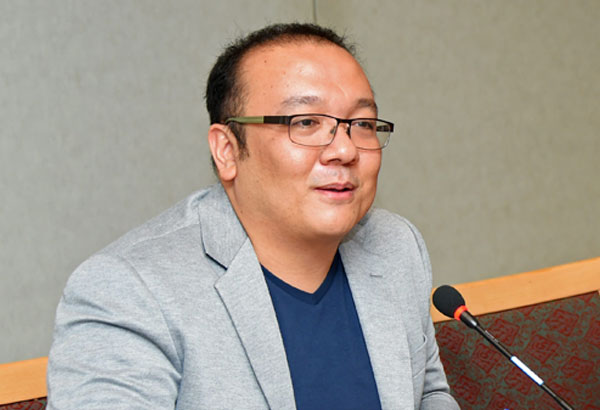 BSP accredits 3 new e-money issuers
MANILA, Philippines — The Bangko Sentral ng Pilipinas (BSP) said it is fasttracking the review of the applications for electronic money issuers (EMIs) and virtual currency exchanges (VCEs) to make sure the country is not left behind in the rapidly evolving digital space.
BSP deputy director Melchor Plabasan told The STAR the regulator recently granted licenses to Coins.ph, Wisecard e-money Philippines, and Starpay Corp. amid the adoption of financial technology in delivering financial products and services.
"We recently issued e-money licenses to some fintech players and we are completing evaluation of other EMI applications," he said.
He pointed out there are 30 EMI-banks and 10 EMI-others (non-banks) operating in the country as of end-December.
Latest data showed e-money transactions rose 11.2 percent to 268 million as of end-September from a year-ago level of 241 million with the value remaining steady at P680 billion.
In 2004, the BSP first used this "test-and-learn" approach to engage e-money pioneers as GCash and Smart Money were allowed to pilot e-money products.
This allowed the BSP to issue the regulatory framework governing the issuance of e-money and the operations of EMIs in March 2009.
Plabasan, who is also head of the BSP's core information technology specialist group, said banks continue to take advantage of opportunities from utilizing digital technology in financial transactions.
Technology has become an integral part of financial services amid growing number of clients who prefer products and services that can be accessed in the comfort of their homes or via electronic services.

Plabasan said authorities are currently evaluating 12 applicants for the operation of virtual currency exchanges under Circular No. 944.
The BSP has already given Rebittance Inc. and Betur Inc. (Coins.ph) the green light to operate virtual currency exchanges in the country.
Latest data showed the volume of bitcoin transactions in the Philippines now averages $8.8 million in the first half of 2017, more than four times the $2 million per month average in 2015.
The BSP has already cautioned the public on the acquisition, possession, and trading of VCs particularly bitcoins that continue to gain momentum in terms of usage as a medium for payment and remittances in the country.
In an advisory, the central bank said it is equally cognizant of the attendant risks particularly the propensity of VCs to be used in illicit activities such as money laundering and terrorist financing as the instrument facilities the movement of funds at a much faster, cheaper, and convenient way.
"Unlike stocks or debt issues, VCs are not backed by any company or commodity and the price is purely dependent on market demand and supply. As such, investing in VCs presents a highly speculative and risky undertaking which might result into huge financial losses," the BSP said.