Economic team starts talks on MUP reform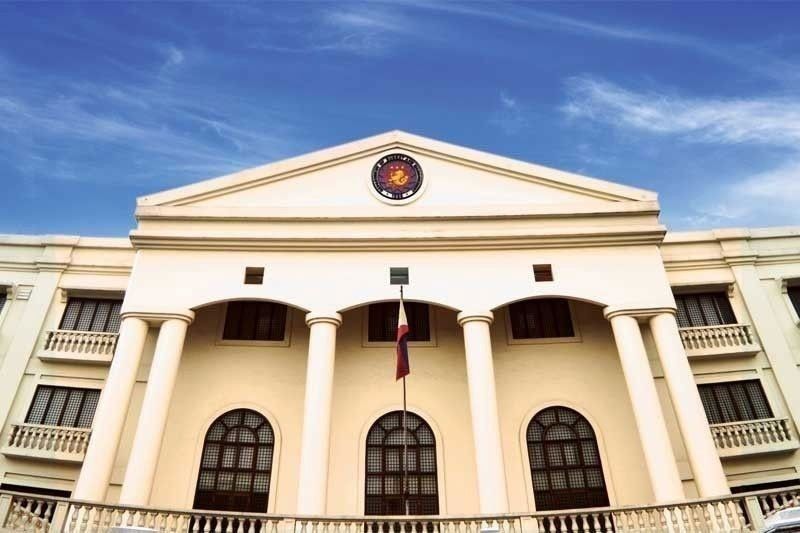 MANILA, Philippines — The economic team of the Marcos administration has kicked off a series of dialogues for the planned overhaul of the pension for the military and other uniformed personnel (MUP).
Representatives from the Department of Finance (DOF), Bureau of the Treasury (BTr), state-run Government Service Insurance System (GSIS), Department of Budget and Management (DBM) met with members of the Armed Forces of the Philippines (AFP) to kick off dialogues on the MUP pension system at Camp General Emilio Aguinaldo, Quezon City last Thursday.
Sen. Jinggoy Estrada, who chairs the Defense Committee, was present during the dialogue attended by around 800 soldiers from the Philippine Army, Philippine Navy and Philippine Air Force.
The government is fully committed to listening to the sentiments, concerns and issues of MUPs to be able to come up with a fiscally inclusive sustainable pension system.
The economic team is also set to hold a series of dialogues with MUPs around the country, including the AFP's Philippine Army, Philippine Navy, Philippine Air Force, Presidential Security Group, AFP Health Service Command, Visayas Command, Eastern Mindanao Command, Western Mindanao Command, Western Command, Philippine Military Academy, Northern Luzon Command and Southern Luzon Command.
The team also aims to hold talks with the Philippine National Police, Bureau of Fire Protection, Philippine Coast Guard, Bureau of Corrections, Bureau of Jail Management and Penology as well as the National Mapping and Resource Information Authority.
The proposed pension reform system seeks to establish a strong, robust, and sustainable social protection system for all MUPs.
Finance Secretary Benjamin Diokno has brought up the need to overhaul the MUP pension system as maintaining the status quo could drain the national budget and increase public debt by as much as 25 percent over the next few years.
Diokno earlier said the current formula for the MUP pension system, which began during the Ramos administration, is not fiscally sustainable.
The retirement pensions and benefits are fully funded by the government through annual appropriations.
"It is a big drain on our national budget because we appropriate this every year. And we provide a pension to people who did not contribute even a single centavo to the pension system," Diokno said.
Actuarial studies showed that the government must spend nearly P850 billion annually for the next 20 years to finance the current pension system.
It is also estimated that the level of total unfunded pension liabilities is at P9.6 trillion, which is equivalent to nearly half of the country's economy last year.
"Considering that the current pension system is fully funded by the government, the accumulating pension liabilities will likely increase public debt by as much as 25 percent by 2030," Diokno said.
This means that some P3.43 trillion could be added to the country's outstanding debt due mainly to the need to fund the pension system. This does not include other government borrowings for other purposes in seven years' time.
Diokno argued that securing sufficient resources to provide for the benefits of future pensioners and their dependents would be extremely challenging if the unfunded liabilities are not addressed immediately