Stocks inch up on bargain hunting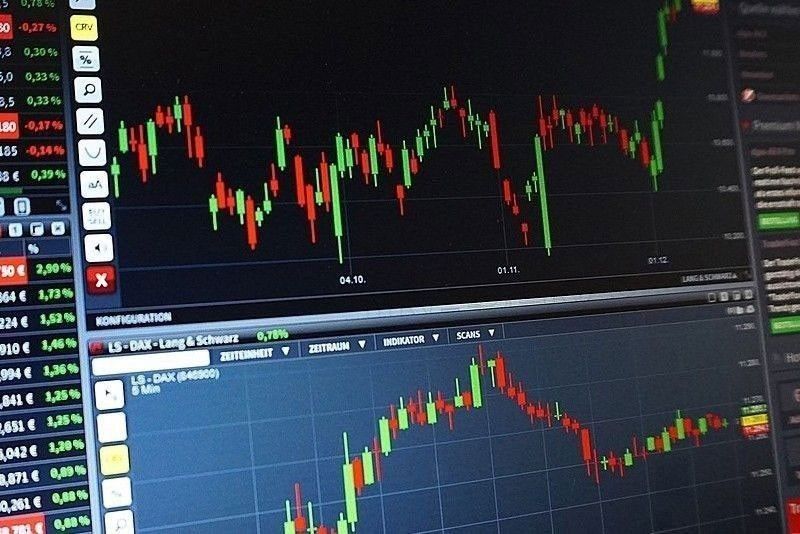 MANILA, Philippines — The Philippine stock market opened the week on a positive note yesterday as investors picked up bargains.
The benchmark Philippine Stock Exchange Composite index closed at 6,238.82, up by 21.26 points or 0.34 percent.
The sectoral gauges were a mixed bag with mining and oil, financials and property ending in the red while services, industrial and holding firms closing in positive territory.
Total value turnover reached P5.24 billion while market breadth was positive, 98 to 84 while 54 issues were unchanged.
AB Capital Securities said bargain hunting prevailed in the market yesterday as investors decided to return to the market to scoop up bargain stocks following steep declines in prices in recent weeks.
Some stocks recovered as well, as seen in the roster of actively traded stocks yesterday:
Ayala Land Inc. rose 0.55 points or 2.05 percent to finish at P27.40 per share; Converge ICT rallied 5.84 percent to end at P19.58 per share; Union Bank of the Philippines gained 0.72 percent to end at P76.50 per share; and Razon-led ICTSI recovered by 1.62 percent to close at P188 per share.
Asian shares advanced yesterday after Wall Street ended a rare winning week, capped by a 3.1 percent gain on Friday for the benchmark S&P 500. US futures and oil prices also were higher.
Optimism over China's progress in controlling coronavirus outbreaks, as schools and businesses reopen, was also fueling buying, analysts said.
Stocks climbed last week as pressure from rising Treasury yields let up somewhat and investors speculated the Federal Reserve may not have to be as aggressive about raising interest rates as earlier thought as it fights to control inflation. That gave Wall Street a reprieve from its recent tumbles.
Markets seemed unfazed by the possibility that Russia may have defaulted on its foreign debt for the first time since the 1917 Bolshevik Revolution, further alienating the country from the global financial system amid its war in Ukraine.
Russia faced a Sunday night deadline to meet a 30-day grace period on interest payments originally due May 27. But it could take time to confirm a default.