Higher infrastructure spending to widen CA deficit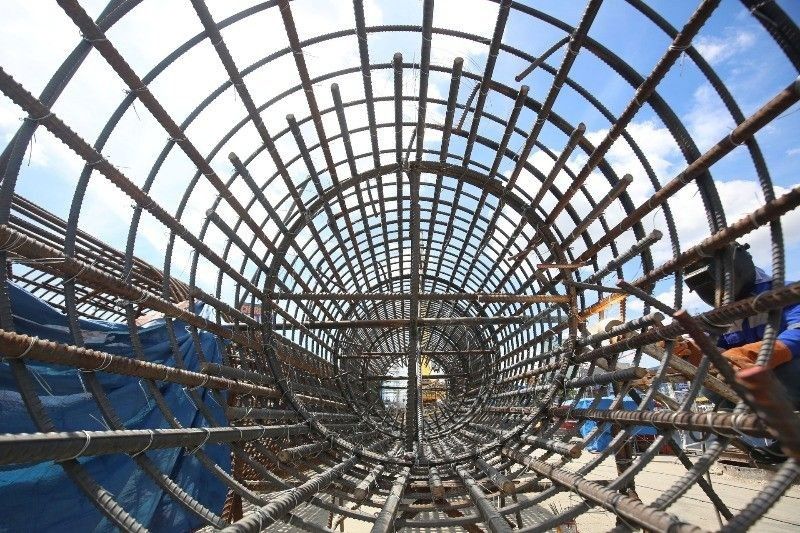 MANILA, Philippines — Higher infrastructure spending in the second half ahead of the national elections in May next year may result in a wider current account (CA) deficit, according to Nomura Singapore Ltd.
In a report, Nomura said the government may ramp up its infrastructure spending, resulting in higher imports and wider trade deficit.
"Nomura Economics expects this to lead to higher capital goods imports, as in previous presidential elections, and widen the Philippines' trade deficit," it said, adding that "the implications would be larger infrastructure spending, higher capital goods imports and a wider current account deficit."
Latest data from the Philippine Statistics Authority (PSA) showed the country's trade deficit swelled by 42.5 percent to $14.18 billion from January to May compared to $9.95 billion in the same period last year.
During the review period, imports jumped by nearly 28 percent to $43.53 billion from $34.12 billion, while exports grew by 21.4 percent to $29.35 billion from $24.17 billion as the global economy recovers from the pandemic.
On the other hand, data from the Bangko Sentral ng Pilipinas (BSP) showed the Philippines recorded a current account deficit of $614 million in the first quarter, reversing the $225 million surplus recorded in the same quarter last year on account of the widening of trade in goods deficit.
The current account consists of transactions in goods, services, primary income and secondary income. This account measures the net transfer of real resources between the domestic economy and the rest of the world.
A deficit occurs when a country spends more on imports than what it earns on exports.
The BSP is looking at a wider current account surplus of $9.1 billion or 2.3 percent of gross domestic product instead of $6.1 billion or 1.5 percent of GDP this year and $5.2 billion or 1.2 percent of GDP next year.
Nomura said the current account would move into deficit this year as widening goods deficit would likely offset robust business process outsourcing (BPO) inflows as well as remittances from overseas Filipino workers.
It also said the combination of local and external factors may see the peso underperform against the dollar.
"Locally, we see pressure on the peso from the Philippines' wider current account deficit, larger capital goods imports on political developments, elevated commodity prices, financial outflow risks from the US Fed's likely policy normalization and the regional or local COVID-19 outbreak intensifying, and a relaxed BSP stance on peso weakness," Nomura said.
Nomura said the central bank would likely act to dampen severe peso depreciation pressures with a bias to accumulate dollars to offset inflows.