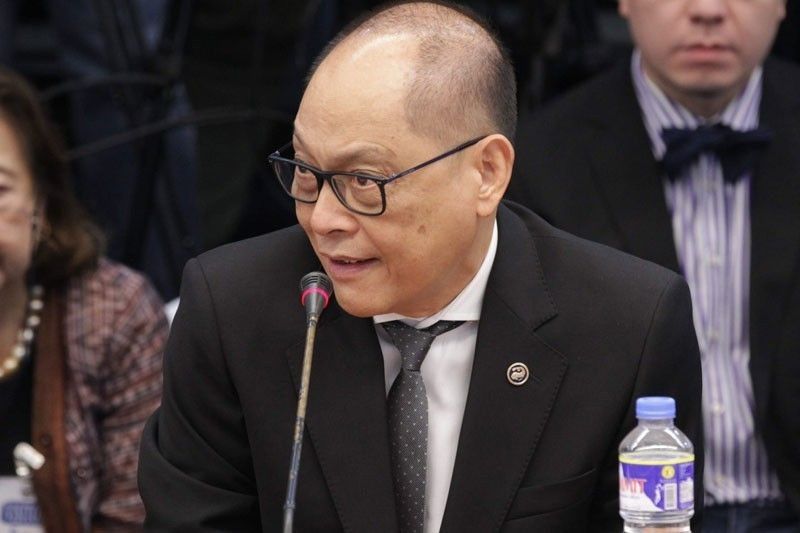 In a virtual press briefing, BSP Governor Benjamin Diokno said the regulator would continue to evaluate the central bank digital currency or CBDC after a technical working group completed an exploratory study.
STAR/File
Diokno nixes BSP foray into digital currency
MANILA, Philippines — The Bangko Sentral ng Pilipinas (BSP) is not likely to issue its own digital currency within three years as it further evaluates the possible implications and potential risks from the perspectives of monetary policy, financial supervision, payments and settlements as well as financial inclusion.
In a virtual press briefing, BSP Governor Benjamin Diokno said the regulator would continue to evaluate the central bank digital currency or CBDC after a technical working group (TWG) completed an exploratory study.
"The end of my term is 2023. I don't think so," Diokno replied when asked if the BSP would be able to issue its own digital currency within his term.
Diokno cited surveys conducted by the Bank for International Settlements (BIS) showing very few central banks plan to issue CBDCs in the next five years.
"Most central banks say they will not issue CBDCs within the next five years. So not within my term," Diokno said.
Some central banks have already developed and are in the pilot test stage of their CBDC. Marshall Islands has implemented a cryptocurrency called "Sovereign" since March 2018, the East Caribbean central bank is running a pilot test of its token-based CBDC since last year, while the central bank of the Bahamas is also pilot testing its "Project Sand Dollar."
CBDCs are designed to be equivalent in value to a nation's paper currency and subject to the same government-backed guarantees. In addition to printing money, central banks can issue CBDCs as a digital representation of a country's fiat currency.
If the BSP decides to issue its own digital currency, Diokno said this would likely result in lower printing of banknotes as cash remains the preferred means of payment for retail transaction despite the adoption of digitalization amid the COVID-19 pandemic.
Diokno said the decision of the BSP on the printing of money changes based on a number of factors, primarily the demand for physical currency.
"If digitalization takes root in our society, then we may see lesser demand for physical currency in the future and consequently lesser printing of currency by the BSP," he said.
The BSP chief pointed out the regulator would focus on three areas namely: research, capacity building, and establishment of networks with central banks and institutions that are also researching on CBDCs in further studying the potential of issuing its own digital currency in the future.
"The initiative is aimed at enabling the BSP to keep pace with, and to enhance its readiness to adjust and evolve amid rapid technological developments," Diokno said.
He said the exploratory study conducted by the TWG was in line with BSP's Digital Payments Transformation Roadmap which aims to convert at least 50 percent of retail payments into digital form and that at least 70 percent of adult Filipinos should have a bank account by 2023.
Variants of CBDCs include a general purpose of retail CBDC for retail transactions and other purposes: wholesale CBDCs that have restricted access for digital settlement for wholesale transactions; a token-based retail CBDCs that require verifying the validity of the payment transaction; and an account-based retail CBDCs that require the identity of the account holder.
According to the study, benefits of CBDCs include facilitating financial inclusion, addressing the decline in the use of physical cash, widening of options for monetary policy, and encouraging competition and innovation in the payment system.
On the other hand, Diokno said risks include possible financial disintermediation, risks to consumer welfare and loss of privacy, increased costs for the banking system due to possible competition between CBDCs and bank deposits, cybersecurity issues as well as incidence of money laundering and financing terrorism.
Moody's Investors Service warned said the plan of central banks across the world to create a digital form of cash could have profound consequences for banks.
"If they do not adapt, then customer behavior may change anyway and undermine their role. However, if they adapt too fast, they may create a different kind of disruption to the financial system by undermining the role of the commercial bank. In either case, the ability of sovereign governments and their central banks to steer the economic policy mix would be affected," Moody's said.