Ways to protect yourself from credit card fraud and identity theft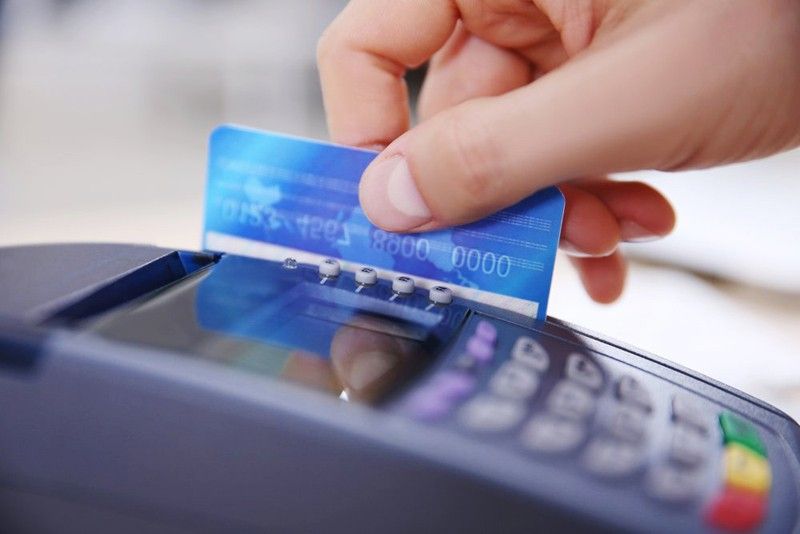 MANILA, Philippines — A new breed of high-tech thieves can take your money with only a few clicks, using information you may have unwittingly given them.
Chino Rodriguez, a data privacy officer of a BPO company, explains how easily credit card fraud can happen.
"The easiest one is called social engineering, where they basically fool people into entering their sensitive information through ways like phishing," Rodriguez told Philstar.com in an interview.
Phishing scammers send emails posing as customer service representatives of a bank or a credit card company. They even have the letterhead and communicate properly.
"They say things like 'we are undergoing system maintenance, and we are emailing you through a temporary website to check if your credentials are secure.' The customer, who trusts the bank or credit card company, will key in their information, including birthdays and PIN, and (the scammers) will use those information to make purchases using your account," Rodriguez continued.
Fraudsters can also call their victims directly, with most of them using "prepaid mobile numbers instead of a landline to avoid being traced easily," according to Alex Ilagan, executive director of the Credit Card Association of the Philippines (CCAP) in a separate interview.
"The bank will also never ask for your CVV or Card Verification Value, the special three-digit code at the bank of the card, as these can be used for fraudulent transactions," Ilagan said.
It gets creepier
There is a more technical way of harvesting information, which Rodriguez identified as key logging. As people log into their online banking accounts via their phones, laptops or PCs, hackers can too.
Phishing is a point of entry. Victims may inadvertently click on a link that allows swindlers to plant a virus into your computer. This renders the unit vulnerable to hacking of credit card details, social media accounts and email information.
Rodriguez issued caution against a recent way to steal credit card information, which does not involve much effort on crooks' part. All they would need is a special gadget.
"There are newer credit cards that have an RFID chip, allowing you to just tap the card when you make a purchase. Scammers who have the correct equipment for it can steal your credentials even at a distance. Even as you pass by with your card in your bag or your wallet, the equipment will pick up your information without you even have to tap it on the machine," he said.
"All they really need to do is walk around in the malls picking up information from people they pass by," he added.
Safety measures
Our experts share tips on how to protect your credit card account and personal information safe from scammers who would use it to steal from you.
1. Be wary giving away your information
When encountering emails asking for your personal information, "Think before you click" is Rodriguez's golden rule. Be vigilant of online sellers asking for your account information. If they are offering deals and promos that seem too good to be true, there's a good chance they're scammers. Also check your account and recent transactions regularly and immediately report any irregularity.
2. Visit only secure websites
"Fraudsters use bogus websites that look like legitimate online retailers or banks to draw unsuspecting cardholders to provide confidential information," Ilagan said. One way to tell if the websites you visit are safe is to look for "HTTPS" at the beginning of the URL. HTTPS is the more secure version of the HTTP, this makes communications between your browser and the website encrypted.
3. Be prompt once alerted
Ilagan talked about the importance of activating alerts. If you get an SMS or email alert about a transaction you yourself did not make, you must contact your bank immediately to dispute the transaction(s) (s) and allow them to block your card. This prevents further fraudulent transactions from being made using your card.
4. Invest in RFID protection
According to Rodriguez, there are now wallets and bags that provide RFID protection. This feature deter scammers from picking up your credit card information from a distance. If you are going to pay for a restaurant meal with your card, it would be preferable to have the waiter swipe your card tableside or where you can see it.
5. Avoid games and quizzes on social media
When playing games and quizzes on your social media accounts, Rodriguez advised to look at the developer. Local developers are obliged by the Data Privacy Act of the Philippines to disclose what they will do with the data, how long they will store it and if they are going to give it to a third party. Apps done elsewhere are not bound by such policies so they may not be as transparent about what they will do with your information.
6. Protect your computer from viruses and malware
Lastly, Rodriguez advocates investing on legitimate protection programs such as anti-virus, anti-spyware and malware detection software, which will only set you back by about P650 to P1,000. Do not rely on free anti-virus software, as they do not offer full coverage and protection. Avoid viruses by not clicking on dubious links, or downloading pirated movies and music.
***
Citi protects their credit cards from fraud by safeguarding your account information.
For one, you can register to Citi Alerts® to receive email or SMS notifications on account activities such as bank account balances, large purchases, or withdrawals. This allows early detection of suspicious activities.
There is also the 2-Way SMS feature that verifies a suspicious transaction by sending an SMS to your registered mobile number. The SMS will contain the amount of the purchase and the merchant where the item was purchased which will be sent thru the number 29480 or 447786201777. You will need to confirm your transactions by replying "1" for YES and "2" for NO. To take advantage of this facility, please make sure your mobile number is updated.
An even better way is to download the Citi mobile app for more real time updates. The Citi mobile app lets you monitor all transactions on the fly once push notifications are turned on, and view due dates and balances more conveniently, among others.
If suspecting of an unauthorized access on your account or notice transactions that you did not initiate, you can also call Citi Phone® at + 63 2 995-9999. — With Gerald Dizon
For more tips on how to secure your credit card information and transactions, visit www.citibank.com.ph/security. For updates on Citi, visit https://www.citibank.com.ph/portal/citiph_home.htm, and follow https://web.facebook.com/CitibankPH.