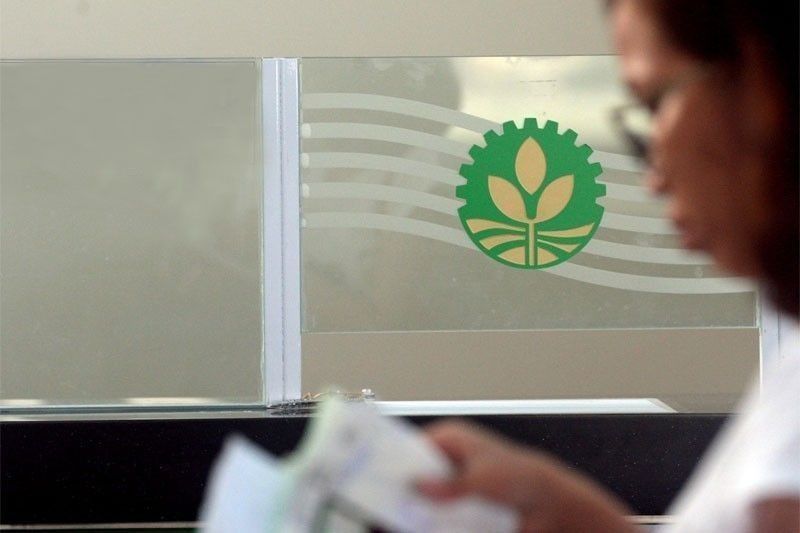 Landbank targets 10% earnings hike to P17 billion
MANILA, Philippines — Government-run Land Bank of the Philippines is targeting a 10 percent increase to P17 billion of its net income for the year, to be driven by better loans and investments.
Landbank president and CEO Cecilia Borromeo said the bank has increased it target for 2019 to 10 percent growth from the earlier seven percent.
Last year, Landbank earned P15.5 billion in net income as it continued to expand support to its priority sectors, especially the farmers and fishers, cooperatives, agribusiness, small and medium enterprises, and local government units.
"Based on our performance for the first few months, we will achieve that. That is doable," Borromeo said in a briefing on Thursday.
The bank's net income for the first three months of the year went up 12 percent to P4.75 billion. This is also 14 percent higher than its target of P4.16 billion for the period.
"We did not assume the policy rates and also the reserve requirements being reduced. That is a welcome development for us as this means more liquidity for the bank and for more revenue generating investments," Borromeo said.
Landbank also targets to grow its deposit base by three percent to reach P1.7 trillion from P1.65 trillion last year.
Landbank said it remains aggressive in supporting small farmers, fishers, and its other priority sectors with loans amounting to P721 billion in the first quarter.
This is 20 percent higher than the P600 billion last year and represents 93 percent of the bank's total loans to all sectors of P778.8 billion.
"We remain steadfast in directing support to our priority sectors, especially farmers and fishers, as we work towards making finance accessible and available to as many Filipinos as possible, especially in the countryside," Borromeo said.
The bank's support for the mandated sector grew by 12 percent, with outstanding loans to small farmers and fishers and their associations amounting to P45.3 billion as of March 2019.
For the first three months of the year, Landbank released P13 billion in loans to the sector, benefiting 128,496 small farmers and fishers nationwide.
Loans for agriculture and fisheries also rose by 19 percent to P172 billion including agribusiness loans which grew by 29 percent to P114 billion.
Landbank remains as a major provider of financial assistance to micro, small and medium enterprises with P111.7 billion in outstanding loans to the sector. It is also the biggest credit provider to the LGU sector, with outstanding loans reaching P50 billion.