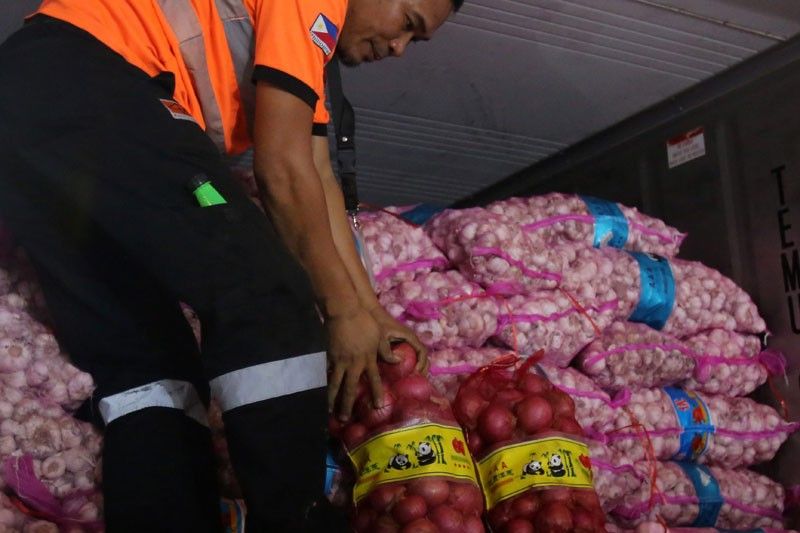 Philippine Competition Commission to probe alleged onion industry cartel
MANILA, Philippines — The Philippine Competition Commission (PCC) is set to probe the alleged cartel in the onion industry as prices of the crop have declined significantly.
Prices of onion dropped from a high of P30 per kilogram before harvest to only about P15 per kilo.
PCC decided to step in and assist the Department of Agriculture after trading firms closed down cold storage facilities, forcing farmers to sell at a lower price.
"PCC will look at the alleged refusal of storage access to onion farmers in favor of large traders and will also evaluate if there are business agreements that are anticompetitive or enablers of cartelistic behavior," the agency said.
"Specifically, PCC will examine whether there are competition concerns in the onion industry such as restriction of storage space or price manipulation by cartels, or whether the storage concerns are natural consequences of supply conditions," it added.
PCC maintained that cold storage facilities form an important part in the value chain to prolong the shelf life of onions after harvest season.
All of PCC's actions are directed by its mandate to promote fair market competition, advance consumer welfare, and penalize violators of the Philippine Competition Act.
Those found to have breached the competition law would be slapped with a fine of P100 million to P250 million, and face imprisonment of up to seven years.
PCC also welcomed the prospect of forging a memorandum of agreement with the DA to harmonize the objectives of both agencies of fostering fair market competition and promoting agricultural growth.
"This cooperation is especially important in the face of the changes in the economic landscape of agricultural production and trade. Given the crucial importance of food and agriculture in the economy, particularly on the poor, PCC will assert all its powers as provided for in the competition law," PCC said.
The DA earlier allocated P200 million for onion farmers associations to buy their members' produce to protect them from price manipulation by traders.
It recently suspended the importation of bulb onions pending an investigation of an alleged cartel manipulating the buying price of the commodity.
Among the companies targeted for investigation are Rivson Coop Storage Inc., Argo Cold Storage, Kapisanan ng Samahan ng mga Magsisibuyas sa Nueva Ecija(Kasamne) and Titan Onion Cold Storage, all located in Nueva Ecija.
Under an arrangement agreed between farmer groups and the importers, the importation of onions will only be done after the harvest of the produce.
The DA has ordered the Bureau of Plant Industry (BPI) to support the arrangement by scheduling the processing of sanitary and phytosanitary permits until after the harvest season.
The moratorium on the issuance of SPS permits will be extended until such time the PCC and the National Bureau of Investigation have terminated their investigation.