DOE seeks to standardize e-vehicle charging stations
February 10, 2019 | 12:00am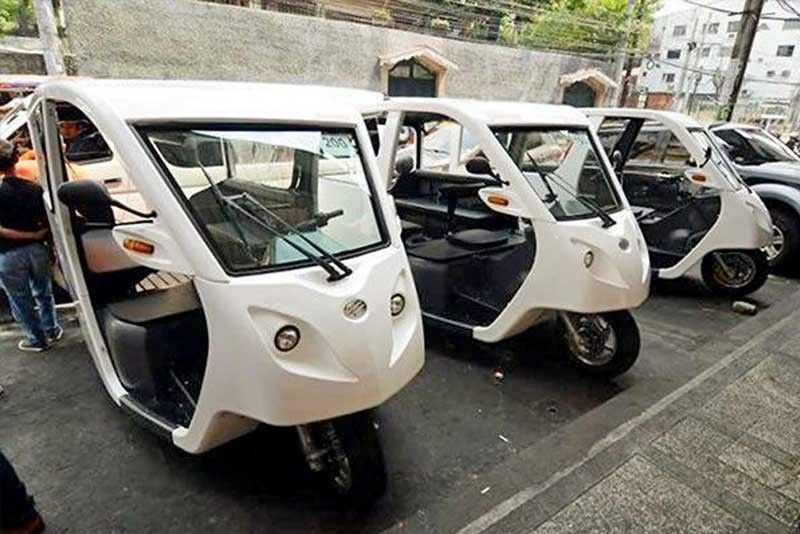 MANILA, Philippines — The Department of Energy (DOE) is drafting a regulatory framework that will standardize charging stations to support the still nascent electric vehicle (EV) industry.
DOE Assistant Secretary Leonido Pulido said the rules will come out within the year.
"We already have a plan, it's just under the final review of the Office of the Secretary," he said.
Proposals for the standards will then be submitted to the Asian Development Bank to secure funding from its $4-million Clean Technology Fund (CTF).
"The electric tricycle (e-trike) program is a loan and the CTF has a grant, which is part of that agreement amounting to almost $4 million. We're studying if we have enough time to use it for putting up solar charging stations to charging stations to expand the e-trike project," he said.
The DOE has to secure a no objection letter (NOL) from the ADB before it can use the fund.
"Of course, there is administrative process with the NOL from ADB for the use of the grant. Meaning we have to present a plan and a timeline, the timeline has to show that we'll be able to do it before May 31, when the loan agreement ends," Pulido said.
Pulido said the DOE would be submitting three proposals seeking to use a portion of the CTF, ranging from $100,000 to as much as $2.5 million.
"We're giving three options. One option is $100,000 minimum up to as much as $2.5 million. We're submitting three proposals, we'll see which proposal will be agreeable to the DOE, DOF (Department of Finance) and ADB," he said.
Last year, the DOE secured the approval to extend the loan and roll out the rest of the 3,000 e-trikes under the government's joint project with the ADB until May this year. The agency was supposed to distribute the e-trikes only until June 2018.
Out of the 3,000 e-trikes ready for deployment, over 1,200 have been donated to several LGUs namely the cities of Marawi, Valenzuela, Muntinlupa, Las Piñas and Pateros. The latest LGU is Mandaluyong City.
Pulido said setting the regulatory framework as early as now would help spur the EV adoption in the country.