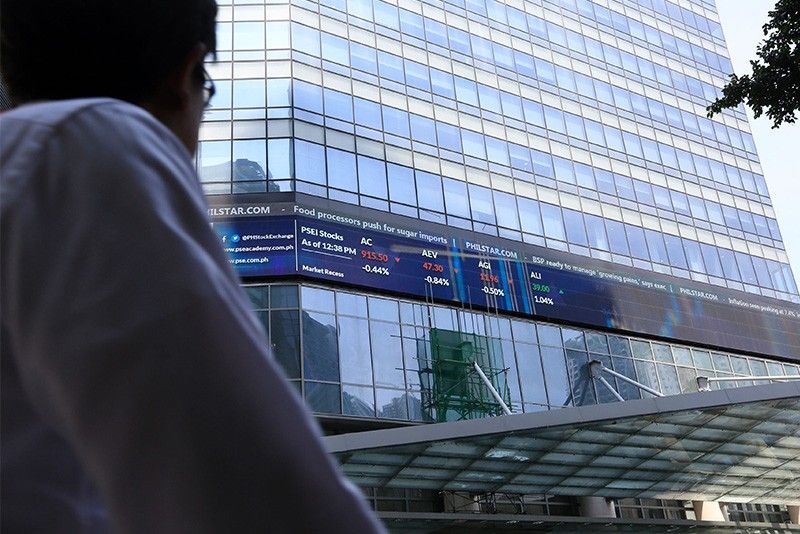 In its latest monthly report, FMIC and UA&P analysts said soaring prices, rising interest rates and a depreciating currency continued to fray investors' nerves in October, dragging down local stocks into the bear territory in three out of five trading days this month.
The STAR/Edd Gumban
Philippine shares buck regional downswing as Xi Jinping visit takes center stage
(Philstar.com) - November 20, 2018 - 4:45pm
MANILA, Philippines — The local stock barometer trekked to the 7,300 level on Tuesday, bucking a sell-off across Asian markets as investors shift their focus to Chinese President Xi Jinping's two-day Manila visit.
The bellwether Philippine Stock Exchange index climbed 32.68 points or 0.45 percent to 7,302.94 from its previous finish of 7,270.26.
The broader all-shares index, meanwhile, gained 11.52 points or 0.26 percent to 4,398.34.
Financials, holding firms and property counters ended in the green while industrial, services, and mining and oil were down.
"Philippine investors brushed off the tech meltdown from the US, to focus on the state visit [of] President Xi Jinping," Luis Limlingan of Regina Capital said.
"It is expected that the meeting would greatly deepen ties with China on both in terms of diplomacy and business development," Limlingan added.
Despite President Rodrigo Duterte's warm relations with China, the Philippines has a long history of mistrust of it as the two countries continue to spar over the resource-rich South China Sea.
China-funded infrastructure projects
Philippine officials were hopeful Xi's visit would help hasten the implementation of China-backed infrastructure projects, amid concerns the Duterte administration's pivot to Beijing only undermined the country's sovereignty and is not paying off.
Of the 10 big-ticket projects in the pipeline that China promised to finance, the Philippines has so far completed only one loan agreement — the $62.09-million Chico River Pump Irrigation Project. Last July, two bridges across Pasig River to be bankrolled with Chinese grants broke ground.
The Philippine government is expected to ink about 10 loan agreements for infrastructure projects with China during the Chinese leader's Manila trip.
In the same market commentary, Limlingan said the local bourse "would have performed better if not for the selling pressure last night" in the US.
After a brief couple of days of stability, panic returned to trading floors following a report that US tech titan Apple had slashed production of iPhones.
That comes just a week after a supplier suggested the firm had cut orders, fanning speculation the latest incarnation of the gadget is not selling as much as hoped.
Apple collapsed four percent in US trade with Facebook, Amazon, Google parent Alphabet and Microsoft each diving three percent or more.
The losses filtered through to Asia, where Apple suppliers were also in trouble. — Ian Nicolas Cigaral with AFP