Jollibee boosts earnings by 26% in third quarter of 2018
November 13, 2018 | 12:00am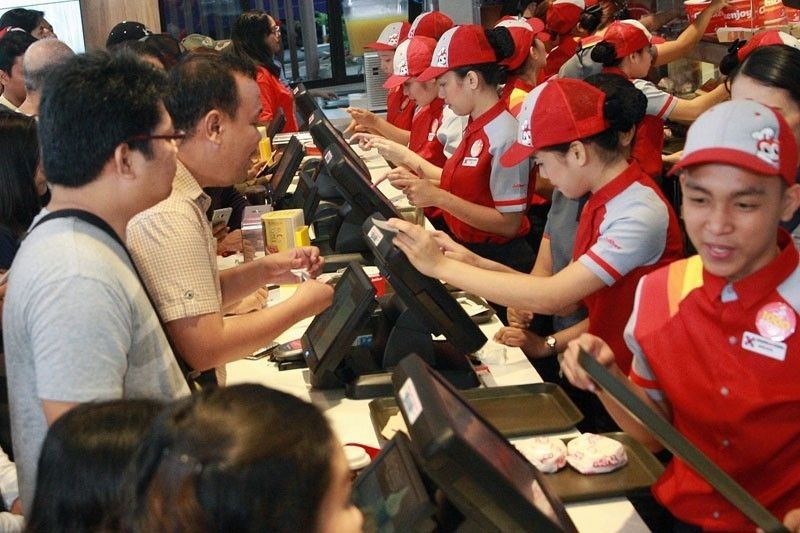 MANILA, Philippines — Jollibee Foods Corp. grew its net income to P2 billion in the third quarter, up 25.9 percent year on year.
This brought nine-month earnings to P6 billion, an increase of 19.2 percent from the year before.
Systemwide sales rose 26 percent to P53.3 billion in the third quarter.
Nine-month systemwide sales increased by 24.2 percent to P153.1 million.
"Systemwide sales grew strongly in the third quarter led by the North America business which grew by 218 percent due to the consolidation of Smashburger.
Europe, Middle East and Asia excluding the Philippines business rose by 32.3 percent, China business by 5.2 percent and the Philippine business by 15 percent," JFC said.
The foreign business, on the other hand, registered a 19 percent growth in systemwide sales growth in the third quarter.
Consolidated revenues grew 21.7 percent to P39.5 billion in the third quarter. This brings nine-month revenues to P114.8 billion or an increase of 21.5 percent year on year.
"We are encouraged particularly by the strong performance of Jollibee and Highlands Coffee in Vietnam which have been growing by 35 percent driven by high same store sales and the opening of 73 new stores in the first nine months of the year with strong return on investments.
We look forward to the recovery of profit margins in the Philippines in 2019 and the significant improvement in the profit performance of our new businesses in the next one to two years — in line with JFC's system of management and historic performance in episodes of high inflation rate and in acquisitions of new businesses," said Ysmael Baysa, chief financial officer of JFC.
JFC opened 302 stores during the nine month period or 177 stores in the Philippines and 125 stores abroad. Its Jollibee brand in Italy opened in April, Macau in June and the United Kingdom in October.
It plans to enter Malaysia and Guam in 2018 and 2019, respectively.
The company is now the largest food service network in the Philippines and was operating 3,003 restaurant outlets in the country as of the end of September.
It also plans to be one of the top five companies in the world.